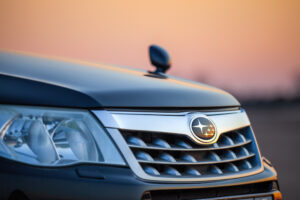 Subaru reveals plans to ramp up its EV production
By on
Market Trends
Calling it a "once-in-a-century-transformation," Subaru said it plans to aggressively boost its battery electric vehicle (BEV) sales and will introduce eight new models by 2028.
Executives told investors during Subaru's Q2 call Wednesday that it is aiming for BEVs to account for 50% of its total vehicle sales by 2030, up from its previous target of 40%.
"We are seeing the rapid shift to electrification in the U.S., significant changes in the automotive industry and the rising growth of emerging manufacturers, including those in other industries," Atsushi Osaki, Subaru's newly-appointed CEO, said in prepared remarks.
"People have been calling this a once-in a century period of transformation for some time now, but I see these nonlinear changes and their speed in recent years as greater than ever before."
Reaching its target would require selling 600,000 BEVs per year, half of the automaker's projected 1.2 million total annual vehicle sales in 2030. Getting there will involve Subaru reorganizing its production structure and beginning U.S. production of BEVS in 2027.
Subaru said it would release four new BEV SUVS, including its previously-announced Solterra, by 2026 and roll out an additional four BEV models by 2028.
Osaki noted how cars have changed and become more complex in recent years, leading to rapid transformation in the automotive space.
"On the other hand, in this once-in-a-century period of profound transformation, we are now faced with a situation where we must compete and outperform not only our competitors in the same industry, but also those in other industries with an entirely new sense of value," he said.
Subaru underwent a management restructuring, naming Osaki as its new CEO, in March. It said at the time it made the changes "to accelerate the company's efforts to address the profound transformation that the automotive industry is undergoing."
Its management shakeup came around the same time Toyota named Koji Sato as its new CEO as it, too, works to play catchup in the electric vehicle (EV) space.
As the EV market segment grows, some studies have shown consumer appetite isn't yet strong enough to support a large-scale transition from internal combustion engine vehicles. 
For instance, an Autolist survey from late July showed that less people envision themselves owning an EV today than they did last year, with lower-income consumers less likely to make the switch due to the higher costs associated with EVs.
"As the market matures and EVs themselves become more capable, we're definitely starting to see more shoppers view them as real-world possibilities," said Corey Lydstone, Autolist's CEO. "Unfortunately, those gains are largely limited to higher-income households."
Lydstone added: "It's clear from our survey that making EVs affordable for all consumers will be essential to their widespread adoption."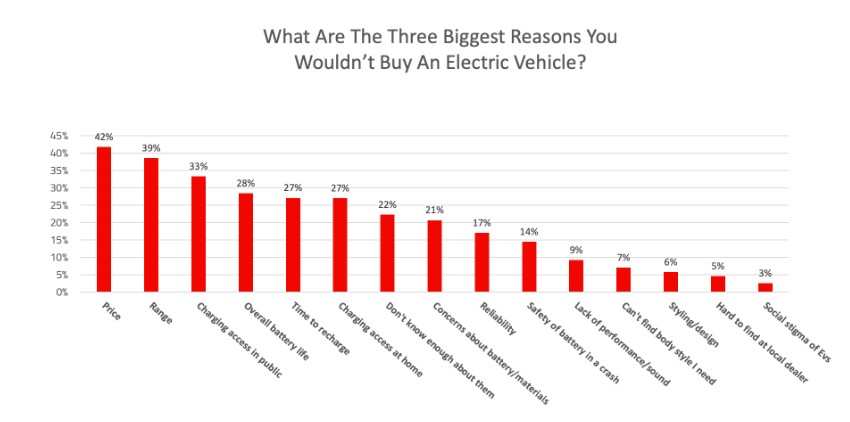 Among the 3,100 shoppers surveyed for the study, top issues associated with buying an EV included:
42% saying they were too expense to buy or lease (down from 49% last year)

39% worrying about single-charge range (down from 44% from last year); and

33% expressing concern about where to charge it (down from 35% last year).
However, Autolist also pointed to signs the tide is turning, including EVs becoming more affordable as inventory grows.
"As more EVs come to market, we're seeing greater availability of new models with a wider variety of body styles and price points," said Kevin Roberts, CarGurus' director of insights and analytics. "The continued adoption of EVs is also improving the inventory of used EVs, though less than 30% of used dealers have an EV on lot, so the industry still has some distance to travel."
It noted that this is particularly true among low income drivers, who reported a lack of charging stations in the area and unfamiliarity with EVs as among the reasons they were resistant.
Overall, Autolist's survey found that the lower the income of the respondent, the more likely they were to purchase an EV.
"These results really hammered home the notion that it's not just the high costs of EVs that are turning lower-income shoppers away," Lydstone said. "But that there's also a clear disparity in charging infrastructure that will be essential to solving before we can honestly say EVs are for everyone."
Images
Main image: iStock/yocamon
Graphic courtesy of Autolist
Share This: