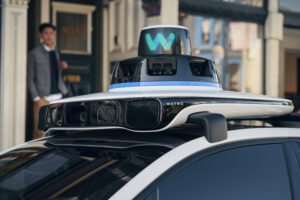 Waymo & Cruise approved for San Francisco 24-hour operation of robotaxis
By on
Technology
Following millions of miles driven on public roads and billions in driving courses and simulations, rival robotaxi companies Waymo and Cruise have been given approval to operate in San Francisco at all hours.
Amid safety concerns, including blocking emergency vehicles, California Public Utilities Commission (CPUC) granted driverless deployment permits to the rival companies last week. The approval makes San Francisco the first major U.S. city with two fleets of driverless vehicles competing for passengers against ride-hailing and taxi services, such as Uber and Lyft.
Cruise is a subsidiary of General Motors. Waymo is owned by Alphabet, the parent company of Google.
Soon after CPUC approval, Waymo posted on its blog that it has a waitlist of more than 100,000 people and counting.
"[W]e expect demand will be incredibly high. So to ensure riders receive a reliable service and our expansion is gradual, we'll be welcoming new riders to Waymo One incrementally."
It also operates in Phoenix, Arizona. Per week, between both cities, Waymo provides over 10,000 rides a week including more than 1,000 in San Francisco.
"Today's permit marks the true beginning of our commercial operations in San Francisco," said Tekedra Mawakana, co-CEO of Waymo. "We're incredibly grateful for this vote of confidence from the CPUC, and to the communities and riders who have supported our service. We can't wait for more San Franciscans to experience the mobility, safety, sustainability, and accessibility benefits of full autonomy for themselves — all at the touch of a button."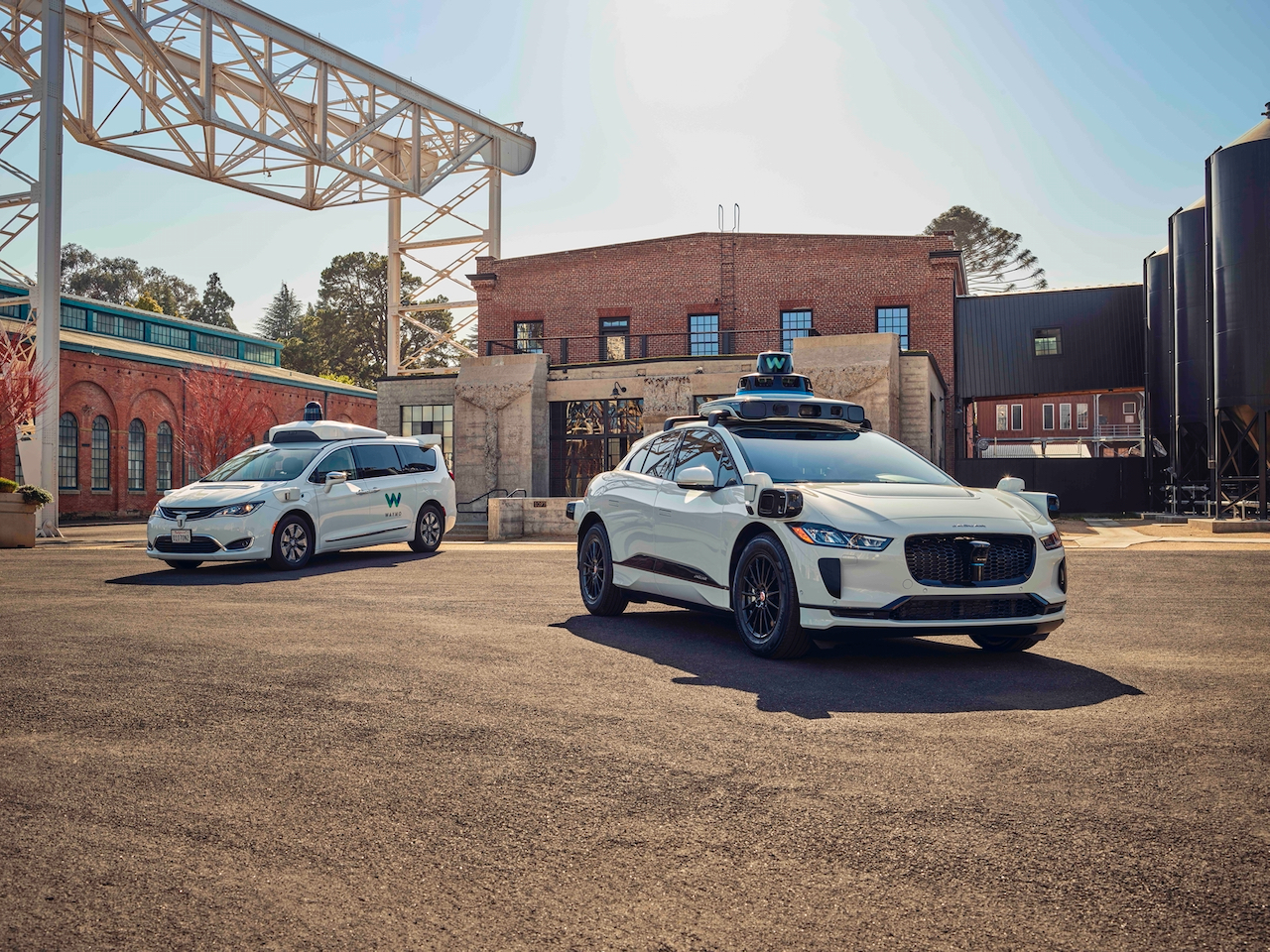 Waymo says it's already helping reduce traffic injuries and deaths, despite criticism for erratic behavior and sudden stops. As of July 6, after Waymo reached its first 1 million miles of fully autonomous operation, it said there hadn't been any reported injuries or collisions involving pedestrians or cyclists, and every vehicle-to-vehicle event involved rule violations or dangerous behavior by human drivers.
In July during GM's Q2 earnings call, Cruise CEO Kyle Vogt said the robotaxis had reached 3 million miles driven during Q2, just 49 days after hitting 2 million miles.
"We're now doing over 10,000 rides per week but more importantly, we're growing rides at 49% per month, on average, over the last six months," he said. "Twenty-eight-day user retention is nearly at the level of a fully matured human ride-hail service and it continues to turn upwards. The product is extremely sticky despite the limitations in hours and service availability that exist today. All of that scaling is occurring while also improving safety and driving down costs."
GM tracked 54% fewer collisions than human drivers with Cruise and 92% fewer with Cruise being the primary cause of the collision.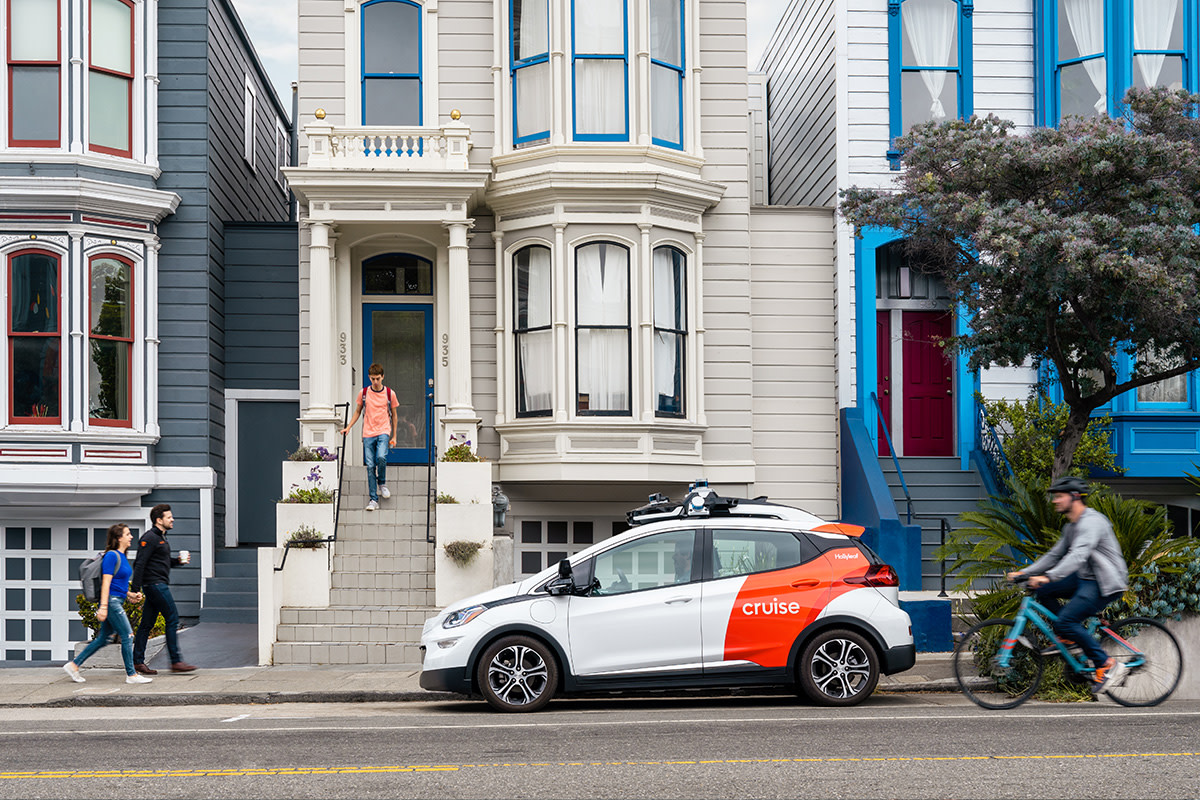 "In other words, the vast majority of collisions are caused by inattentive or impaired human drivers, not the AV," Vogt said. "We expect the gap between human and AV performance to get much wider over the next 12 months."
According to the Associated Press, public comment on the permit requests from Waymo and Cruise lasted five-and-half hours ahead of the CPCU's vote.
"[M]any speakers derided the robotaxis as annoying nuisances at best and dangerous menaces at worst," the AP reports. "Others vented their frustration about San Francisco being transformed into a 'tech playground' and the equivalent of an 'ant farm' for haphazard experimentation.
"Supporters of the robotaxis also stepped up to passionately defend the technology as a leap forward that will keep San Francisco on the cutting edge of technology, while helping more disabled people who are unable to drive to get around town and reducing the risks posed by drunk driving. One speaker predicted that unleashing the robotaxis would create a tourist attraction that could become as popular as rides on the fabled cable cars that have been navigating the city's streets for 150 years."
A four-hour hearing was also held a few days before the commission's 3-1 vote (with one absence) in which San Francisco Fire Department Chief Jeanine Nicholson cited 55 written reports of the robotaxis interfering with emergency services.
She said she is worried the problems will get worse if Cruise and Waymo are allowed to operate their services wherever and whenever they want in San Francisco — raising the risk of their disruptions resulting in injury, death, or the loss of property that could have been saved, according to the AP.
City transportation officials and police officers have also voiced opposition to giving the robotaxis the green light for full operation.
In a June 22 letter, Tracy McCray, president of the city's police officers' union, used a recent mass shooting in San Francisco as an example of robotaxis obstructing emergency vehicles. 
"While we all applaud advancements in technology, we must not be in such a rush that we forget the human element and the effects such technology unchecked can cause in dangerous situations," McCray wrote. "Delays of even seconds in our line of work can be a matter of life or death."
In March, GM recalled 300 of its robotaxis after one rear-ended a municipal bus in San Francisco. The vehicles' software was updated, according to the AP.
Also in March, Waymo called for collaborative and transparent autonomous vehicle safety regulations between lawmakers and self-driving car companies, including "formally harmonizing" its existing safety framework "with state-of-the-art external best practices for safety cases and safety assurance."
At that time, Forbes reported that Cruise had declined to release detailed safety data. Safety data and information available on the company's website include types of crashes by percentages and a bird's eye view of overall Cruise safety trends.
Consumer advocacy group, Consumer Watchdog, called the passage of the permits unfortunate.
"It's unfortunate the commissioners looked at this issue very narrowly and departed from their own stated mission and values of ensuring public safety," said Justin Kloczko, a tech and privacy advocate for Consumer Watchdog. "They are failing to regulate a dangerous, nascent industry. Los Angeles is next."
Waymo and Cruise vehicles have been abruptly stopping, blocking traffic, flashing wrong turn signals, and impeding emergency responders from doing their jobs, according to Consumer Watchdog.
"The city of San Francisco said there have been over 250 such reported incidents since the beginning of the year. But you wouldn't know it if you asked regulators or the robotaxi companies themselves. They don't have to report such incidents," Kloczko said.
The permits allow Waymo and Cruise to charge for all rides and operate at any time of the day, according to CPUC.
"The requirements for the Resolutions approved today were established in a CPUC Decision adopted in 2020," the CPUC wrote on Aug. 10. "This Decision mandates that autonomous vehicle (AV) companies submit an Advice Letter to enter the market as a passenger carrier using driverless vehicles or to make significant alterations to their current driverless passenger service, particularly those affecting passenger safety measures. The CPUC evaluated the Cruise and Waymo Advice Letters to ensure they met the licensing requirements set forth in the Decision, including passenger safety measures."
CPUC Commissioner John Reynolds, a former Cruise attorney, added, "While we do not yet have the data to judge AVs against the standard human drivers are setting, I do believe in the potential of this technology to increase safety on the roadway. Collaboration between key stakeholders in the industry and the first responder community will be vital in resolving issues as they arise in this innovative, emerging technology space."
Consumer Watchdog adds that the permits also allow an unlimited number of robotaxis to be added to both AV company fleets. The group made remarks during public comment at the commission meeting and shared that Commissioner Genevieve Shiroma asked for a suspension of the vote.
"I believe it is premature to vote for these resolutions today," she said, adding Cruise and Waymo must explain why they are making unexpected stops and how they can ensure this doesn't happen in the future. The fact that an injury or fatality hasn't happened yet isn't the end of the inquiry," said Shiroma.
Commissioner Darcie Houck, who voted in favor of the resolutions, said the California Department of Motor Vehicles still has the power to revoke a permit if something bad were to happen with the driverless vehicles, according to Consumer Watchdog.
And Chairwoman Alice Reynolds said, "the resolutions before us do support our requirements."
Consumer Watchdog is also concerned about driverless cars taking jobs away.
"The CPUC is helping accelerate a massive transfer of wealth away from working people to tech monopolies," Kloczko said.
ResearchAndMarkets.com reports that the transition to transportation modes other than cars is slow in the U.S. with 91.5% of households owning at least one vehicle as of 2020. Ride-hailing is the largest steadily-growing mobility segment, with Uber holding a majority share in the market, ResearchAndMarkets said.
Images
Featured image: Waymo's Jaguar I-PACE. (Source: Waymo)
A GM Cruise autonomous robotaxi. (Source: Cruise)
Waymo's Jaguar I-PACE electric SUV and legacy Chrysler Pacifica minivan. (Source: Waymo)
Share This: