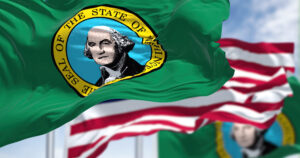 WICRA questions OIC's accountability of insurance estimates, provides survey data
By on
Collision Repair | Legal
Based on recent survey data by the Washington Independent Collision Repairer's Association (WICRA), only 6.9% of nearly 1,100 photo-based claims were paid in full by insurers without supplements and only 26 of them were accurate.
The survey was on photo estimating — its accuracy, the claims handling process, and the length of time from keys to keys. Questions were sent to more than 65 independent collision repair shops and 30 responded.
WICRA presented the results during a July 17 Washington State Office of the Insurance Commissioner (OIC) workshop. Commissioner Mike Kreidler said he held the workshop because of a historic volume of complaints submitted to his office since 2021. Public comment lasted for more than three hours.
Most recently, the OIC's Consumer Advocacy Program received 467 complaints in April 2023, up from the historic average of 287 a month, which was a 63% increase. Kreidler said most of the complaints were about auto insurance carriers using photo estimating to produce very low repair estimates, not sending adjusters to conduct in-person damage inspections, and not thoroughly explaining why they disagreed with estimates policyholders were given.
"The amount of feedback we received during the public comment portion of our workshop confirmed how important this issue is," Kreidler told Repairer Driven News. "The reaction from consumers seems to line up with the amount of complaints our office has received. If the claims process isn't working as efficiently as it should be, we'll review the options we have available to help improve the experience for consumers."
Many of the commenters shared their own stories of disappointment and frustration while working with their insurance companies to pay what shops or appraisers said it would take to complete proper repairs.
WICRA President Aaron Lewis and Jeff Butler, past president, asked questions of the commissioner based on state code:
"Why do the insurance regulations give credibility to estimates provided by insurers but insurers are not auto repair experts nor do insurers have any liability for the repairs they are estimating? (WAC 284-30-390) and
"Why are there no standards defining what a 'reasonable investigation' is for insurers in Washington state? (WAC 284-30-330)"
And gave the following recommendations "to improve the marketplace and protect consumers:"
"Washington State needs a law like Oregon and should require a standard 'right to appraisal' clause in all auto policies'
"Washington State needs law to enforce the National Highway Transportation and Safety Administration federal standards for safe vehicles by mandating OEM repair procedures for safe vehicle repairs;
"Revise the current WAC's to reflect 2023, not 1977 when the model claims act was passed; and
"Take enforcement action when insurers violate the Washington Administrative Code Unfair claims settlement practices and fine insurers for their violations."
WICRA found from its survey sample that 319 vehicles that had been appraised based on photos submitted by policyholders were driven to shops when they were unsafe to operate. "Unsafe" meaning damage to the vehicle structure, frame, wheels, suspension, and/or collision energy management system and/or air bag or seat belt pre-tensioner deployment.
"A lot of those customers that we spoke to at my shop were not aware or made aware that their vehicle potentially was unsafe to drive," Butler said. "Our customers were driving vehicles on the road that may be unsafe for them or other people that are on the road."
Butler said 6.6% of insurers sent field inspectors to repair facilities to inspect damaged vehicles and talk about the needed repairs with the shop.
"Almost exclusively just one insurance carrier still sends appraisers out to inspect vehicle damage in person," Bulter said. "They come to my repair facility every day. They pay the cost of repairs. They're out generally in a timely manner. They coordinate inspections with our facility. This is not problematic. It is kind of like a pre-COVID claims handling. It's timely, it's efficient. Those particular insureds don't have problems with those claims, don't have out-of-pocket expenses, and generally don't have claims delays with that specific carrier."
On average, respondents answered that insurers take one to 32 working days to respond to their initial or supplemental repair plan. On average, it takes 11.5 days.
Society of Collision Repair Specialists (SCRS) Executive Director Aaron Schulenburg noted in his testimony at the hearing that insurance companies used AI, photo-based, and virtual estimates and inspections as a cost-saving measure throughout the COVID-19 pandemic. Now, there is an increasing reliance by carriers on photo app-based repair estimates, he said.
"These estimates can be significantly lower than expected, which drives confusion, and often increases costs through unnecessarily exaggerated lengths of repair," Schulenburg said. "These systems add redundancy into the claims process. It often feels as if it is intentional, to mitigate overall claims costs. The harder it is to get to the end value, the more likely the repair facility will accept the diminished settlement and move on. 
"There is a distinct lack of experience in those we are interacting with. There is an absent knowledge of the market area. There is an intentional lack of authority and understanding. This results in discrepancies that lead to redundant requests for the same items… It is important that I emphasize, denials from insurance companies don't just occur in the form of a 'no.' They are just as blatant as an omission."
It's also common for shops to have to submit the same information to insurers over and over, usually between three and 12 times, before they receive a response and/or full payment, according to the shops that WICRA surveyed.
"This speaks to claim delay and repair delay significantly," Butler said. "I know for myself, at my repair facility, my staff has reported having to wait two, three, four weeks for a response and continually send documents and information more than a dozen times. So in the topic of claim delay, this is a huge portion of what drives the length of repair for repairs when they just can't get a response that's timely."
Nearly 63.5% of shops said insurers regularly deny their repair plans and insist that supplements be added to the estimate they provide.
From the survey sample, 818 estimates were denied.
Not only does that create a longer claims process but, "They're trying to essentially shift the burden to the auto body shops to take care of the supplemental process," Lewis said.
Butler and Lewis shared a handful of virtual and photo-based estimates with OIC during the workshop, including one done by artificial intelligence (AI).
A Toyota Tacoma, as Butler noted was "vastly undrivable and seriously damaged," was estimated at $2,277 while the actual cost to repair it as determined by the shop it went to was $19,604. At least part of the reason for the low estimate was damage on the other side of the wheel that wasn't seen in photos.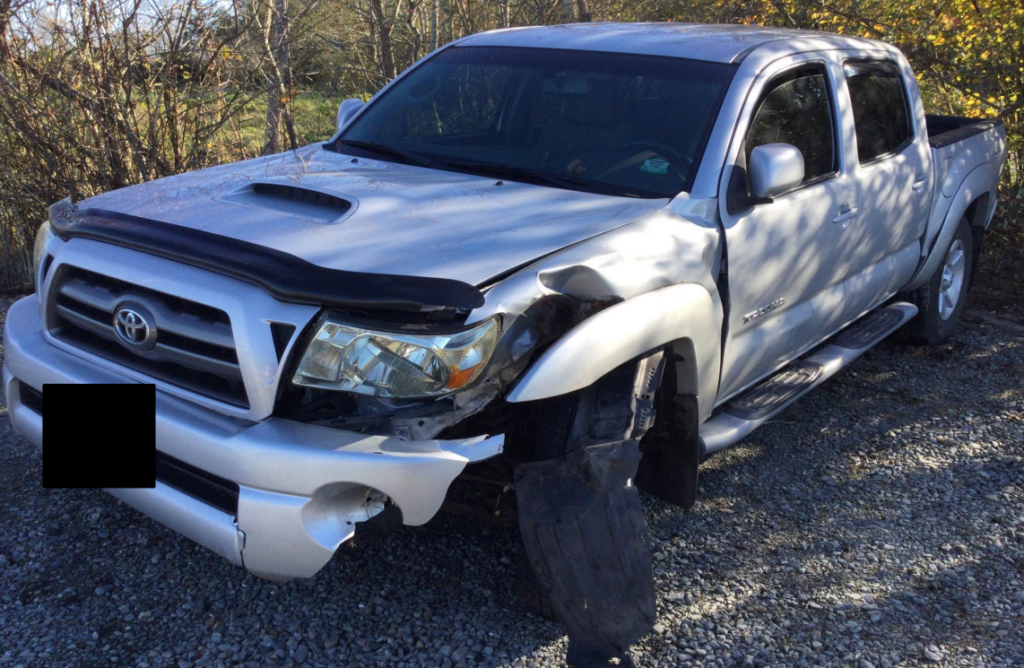 The OIC gave the public until Aug. 15 to submit comments online. The office told RDN 33 were received.
"Our staff will analyze the data provided, both through the July workshop and the public comment period, and look for trends to help determine what (if any) course of action to take," the OIC told RDN. "We'll be working with representatives from the insurance and auto industries, as well as consumer organizations, throughout the process.
Images
Featured image credit: rarrarorro/iStock
Share This: