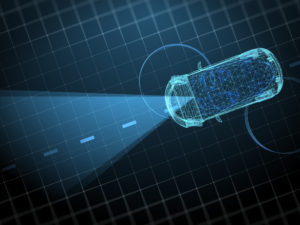 Repairify to share research on effectiveness of aftermarket calibration targets
By on
Announcements
Advanced driver assistance system (ADAS) calibration targets have become a hot topic within the collision repair space, especially as more aftermarket options emerge.
Earlier this week, Repairify released a case study that it said "demonstrates the data-driven verification process" of its asTech Rules Engine, adding it is the only way to determine whether an aftermarket scan can be used on a specific vehicle.
Repairfy said in a press release that its patented Rules Engine was developed after performing countless vehicle scans against the active car parc, and undergoing research to determine which aftermarket scan tools yield the same results as OEM tools.
It said the Rules Engine works by recommending a choice of asTech-certified scan tools for repairs that are compatible with the specific vehicle they're working on.
The topic will be explored further during an upcoming Society of Collision Repair Specialists (SCRS) Repairer Driven Education (RDE) presentation at the SEMA Show — "Making the Right Tool Choice Using Empirical Data to Ensure a Safe and Proper Repair" by Chris Chesney, Repairify's vice president of training and operational development.
The 90-minute session will, in part, detail Repairify's latest research project which is focused on the accuracy of aftermarket ADAS calibration targets; specifically on the differences in accuracy when calibrating a radar sensor with a "one-size-fits-all" target.
"There are a lot of targets out there, especially camera targets, that are available from other manufacturers besides the one the OEM chooses that will result in an accurate calibration," Chesney told Repairer Driven News. "The other part of calibrations is the radar calibrations and the radar targets and the desire of the aftermarket to have a one-size-fits-all [tool], and the push done by the OEMs that we need to use the one that they've approved."
Chesney said he'll share research during SEMA that details the work Repairify has done, which involved thousands of vehicles and countless tests, to determine whether there's a need for a certain-sized reflector, especially as it relates to trihedrals.
"That's where things tend to vary as the overall size of the target influences people into thinking. 'the bigger the target, the easier it is for calibration to be accepted by the center.' But it's inaccurate," Chesney said.
"I'm going to speak about how those targets are used, how they really work, how the technology works in the way of radar, and what the important points are when calibrating a vehicle that uses those radar targets."
At this year's event, Chesney said the presentation will build upon a 2022 RDE SEMA presentation where he detailed the results of a Repairify field study. It showed that not all aftermarket scan tools perform like OEM tools on every year, make, model, and trim vehicle, and there's no way for a technician to know which do and which don't.
"During the first part of my presentation, I hope to share an update around that program and what we've seen as a result of launching the choice between an OEM and an OEM-compatible scan," Chesney said. "It's still a choice but it's all based on tens of thousands of data points and vehicles tested that help us provide an option to the factory tool scan [and determine] if it's going to result in the same scan report."
Chesney said he is encouraging other members of the collision repair industry to attend his presentation to learn how the technology works and the research behind it.
"OEMs are really mandating the use of their technology and targets to calibrate," he said. "The real impetus behind that is their risk management teams and their unwillingness, and really rightfully so, of recommending something that they've not tested themselves, so they can't stand behind that they can indemnify that.
"Whereas, we are making the investment to illustrate the accuracy, or lack of accuracy, of those optional technologies. So, I just encourage [conferencegoers] to attend because there may be more cost-effective ways that we uncover and allow them to lighten the load of investment to calibrate these vehicles."
Those interested in learning more about the show or planning to register can do so online. To learn more about SCRS' Repairer Driven Education (RDE) series during the show, click here.
Those planning to attend, or considering attending, can explore the RDE track in greater depth or add sessions to their show planner by visiting SCRS: Repairer Driven Education on the Map Your Show site.
Images
Featured image: Just_Super/iStock
Share This: