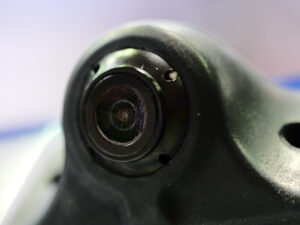 New California law places prohibitions on in-vehicle cabin recording
By on
Legal
A California bill signed into law by Gov. Gavin Newsom limits access to recordings of passengers taken by in-vehicle cabin monitoring cameras with repairer access being one exception.
Cabin monitoring cameras have been put in vehicles by automakers to monitor driver attentiveness and help mitigate crashes, distracted and impaired driving, and falling asleep at the wheel.
Senate Bill 296, sponsored by Sen. Bill Dodd (D-Napa) and backed by the Consumer Federation of California, received almost unanimous support from the legislature.
"Many places we go these days we're being recorded or surveilled with no idea how the images are being used," Dodd said in a news release. "This breakdown of our privacy is now happening inside our own cars. My bill would prevent the unwanted taking of video by in-vehicle cameras and give the consumer more control over their personal information."
Dodd added that SB 296 fills in gaps in protections in existing law, including restrictions on the retention and transfer of video recordings from in-vehicle cameras. Under the new law, consumers don't have to take action to prevent their in-vehicle video recordings from being collected without their permission or knowledge. In addition, the law still allows the cameras to be used for traffic safety.
Prior to the new law, legislation prohibited:
The operation of a voice recognition feature without telling the user about it during the initial setup or installation of a connected television;
Recordings of spoken words collected through the operation of a voice recognition feature by the manufacturer of a connected television, or a third party contracting with a manufacturer of a connected television, from being sold or used for any advertising purpose; and
Compelling a manufacturer or other entity providing the operation of a voice recognition feature to build specific features for an investigative or law enforcement officer to monitor communications.
Under the new law, recordings cannot be retained except on the vehicle itself and can't be accessed by anyone other than the user without affirmative prior consent unless the images and videos are accessed to diagnose, service, repair, or improve specified equipment and systems. "User" is defined in the law as "a person who originally purchases, leases, or takes ownership of a vehicle equipped with an in-vehicle camera."
The prohibitions don't apply to commercial vehicles or anyone who is incidentally recorded when a vehicle is operated by a user. Consumers must also be given the option to revoke their consent.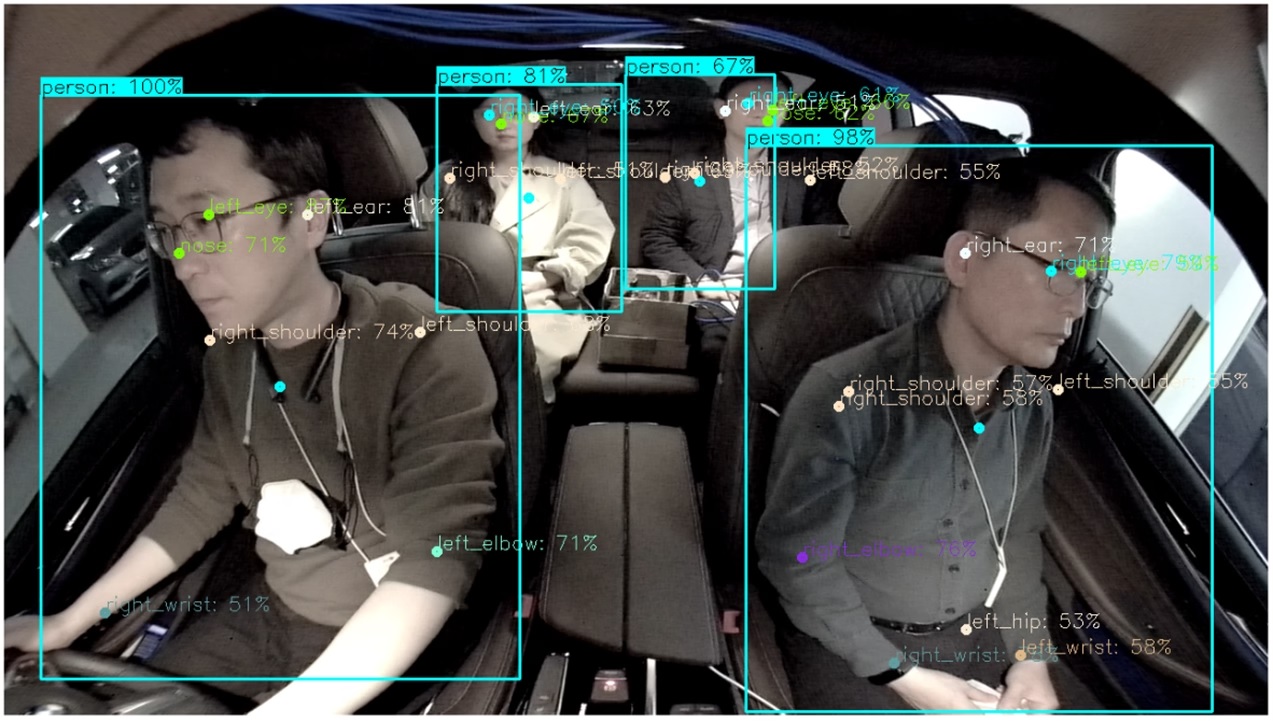 A disclaimer informing buyers of the existence and use of in-cabin cameras must be provided inside owner's manuals that states, "This vehicle may be equipped with an in-vehicle camera capable of recording the driver and other individuals inside the vehicle. For more information about the in-vehicle camera please consult your automotive dealer, the vehicle manufacturer, or the vehicle owner's manual. The manufacturer is required to notify the dealer about an in-vehicle camera in the owner's manual, specification sheet, or other document.
"A buyer or lessee of a vehicle has a right to review the owner's manual or any other provided document prior to purchase to determine if an in-vehicle camera exists. For more information about the in-vehicle camera, please consult your automotive dealer, the vehicle manufacturer, or the vehicle owner's manual. If a manufacturer or other person or entity obtains or shares any video or photographs without your consent and in violation of law, they may be subject to legal action, including, but not limited to, via a county district attorney, the state attorney general, or otherwise as described in Sections 22948.51 and 22948.55 of the Business and Professions Code."
This begs the question, where does privacy come in for any cameras on vehicles, such as those mounted to record exterior surroundings? That isn't answered by this specific law.
In April, Tesla employees were sued in California for distributing video recordings and photos taken by vehicles inside homes. The special report from Reuters not only brought to light in detail potential privacy and business operations concerns for the collision repair industry — repair center operations being videoed and photographed then shared.
Despite Tesla's assurance to customers that their privacy is protected, including their location history and home address, former employees said that between 2019 and 2022, groups of Tesla employees privately shared customer videos and images amongst themselves via an internal messaging system.
The lawsuit, filed in U.S. District Court, Northern District of California on April 7, states that Tesla vehicles' cameras record as part of the advanced driver assistance system (ADAS), Autopilot, which is "integral to Tesla electric vehicles."
The case was stayed Oct. 12 pending arbitration.
Images
Featured image: Stock photo of a vehicle camera. (Credit: Supersmario/iStock)
An LG in-vehicle cabin camera driver monitoring system (DMS) and interior monitoring system (IMS) are in use. (Credit: LG)
Share This: