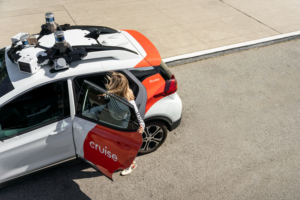 Cruise makes safety updates, says some situations 'unavoidable;' NHTSA launches investigation
By on
Technology
Following a collision with a fire truck in August, robotaxi operator, Cruise, says it has worked with local emergency responders and police to address their concerns, in addition to updating its software, so that its vehicles are "minimizing operational impact, quickly exiting emergency scenes, and increasing predictability."
The crash happened during the first week of full 24/7 deployment, which resulted in the California DMV launching an investigation.
The Associated Press reports that the National Highway Traffic Safety Administration (NHTSA) began its own investigation of Cruise on Oct. 16, citing reports of incidents where the company's AVs "may not have used proper caution around pedestrians in roadways," including crosswalks.
NHTSA's Office of Defects Investigation (ODI) told the AP that the goal of the investigation is "to help determine the scope and severity of the potential problem, including causal factors that may relate to ADS [automated driving system] driving policies and performance around pedestrians, and to fully assess the potential safety risks."
Cruise spokesperson Hannah Lindow told the AP, "Cruise's safety record over 5 million miles continues to outperform comparable human drivers at a time when pedestrian injuries and deaths are at an all-time high. Cruise communicates regularly with NHTSA and has consistently cooperated with each of NHTSA's requests for information — whether associated with an investigation or not — and we plan to continue doing so."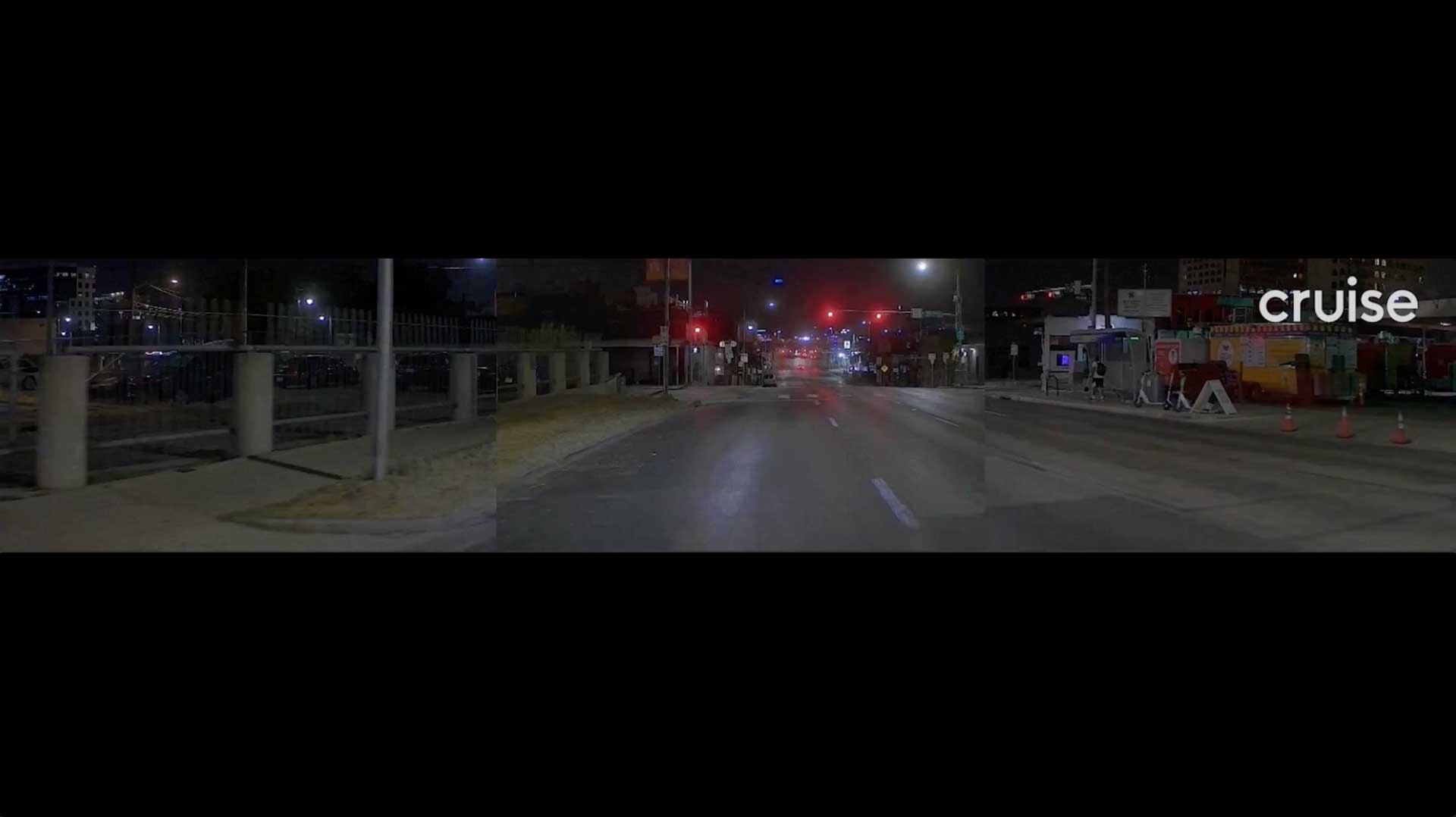 Cruise wrote on its blog that changes made since the firetruck crash include preemptive slowing of the autonomous vehicles (AVs) and additional early stopping locations at intersections when emergency sirens are detected, improved emergency vehicle prediction, longer-range emergency scene recognition, parked emergency vehicle bypassing without blocking traffic, enhanced and faster audio detection, low-lying fire hose detection, and improved caution tape detection. Cruise said it now receives multiple emergency notifications from San Francisco Emergency Services so AVs can be rerouted away from emergency scenes.
AVs now begin to slow down earlier to 70% of the posted speed limit at each early indication of a nearby siren when the emergency vehicles are not yet visible. At intersections, specifically against a red light, the AVs now know the emergency vehicles likely won't stop and the speed at which they'll be traveling, the blog post states.
"While these changes further improve our interactions, there may be times when unique and unpredictable situations are unavoidable," Cruise wrote.
In those cases, operational modifications have been made that Cruise says can aid its AVs in getting out of the way as quickly as possible:
"Improved scene exit: Remote assistance advisors have always worked to resolve issues expeditiously but we have made changes to enhance their abilities to clear the scene even more quickly;
"Conditional routing: Improved tooling capabilities for our remote assistance advisors to assist with AV routing and maneuvering in situations such as following the directions given by law enforcement; and
"First responder emergency access: In emergency situations, our teams will allow first responders to access the AV and manually move the vehicle."
Cruise added that it will continue to participate in training and education with law enforcement, firefighters, and emergency medical services. It remains open to feedback as well, keeping in mind its goal "to enhance the AV's responsiveness in various emergency situations and ensure clear understanding and predictability of the car's behavior," Cruise said.
"Engaging in open communication with first responders has always been a priority for us, and we're eager to continue our collaboration with them. We are steadfast in our commitment to ensuring that first responders can trust in and understand the behavior of our vehicles during emergency situations. Their invaluable insights and feedback are pivotal and our teams are always prepared to respond to their concerns. Guided by our unwavering focus on safety, we will continue to strive to enhance our technology."
Following Cruise's release of details about the changes they've made, Forbes Senior Contributor Brad Templeton, a former member of Google's car team, defended AVs seemingly comparing them to student and teenage drivers who are new to driving.
"Today, we allow risky student and newly minted teen drivers on the road in the hopes they will learn and improve," Templeton wrote. "But each driver who learns from a mistake only learns for themselves. When a robot makes a mistake, it is fixed for the entire fleet and probably for all the competitive fleets.
"Robotaxi deployment is just at the beginning, and while much commentary has focused on early problems with these pilot deployments, these comments have often forgotten that this is a nascent, improving technology that will get much better in the future — better in safety, better in road citizenship, better in service."
Attempts at delaying further deployment in the city, he added, will only slow down the number of robotaxis that are deployed, noting that people who drive themselves and are "doing it badly, causing many crashes and injuries, disrupting traffic, and causing problems and delays for emergency crews, both on the way to a scene and at the scene."
"She [Fire Chief Jeanine Nicholson] asks to rob her future firefighters of a much better world with a much bigger fleet to prevent a small number of problems from a tiny fleet," Templeton wrote. "It's a terrible bargain, and not just for her own fire department. These fleets will expand out to many other cities, and replace poor human drivers in all of them with better-behaved and safer robotaxis. San Francisco is the lynchpin, and a delay for the few hundred vehicles there is a delay for the millions of eventual vehicles in lots of cities."
Images
Featured image: A passenger gets in a Cruise robotaxi. (Credit: Cruise)
A Cruise AV's view at night. (Credit: Cruise)
Share This: