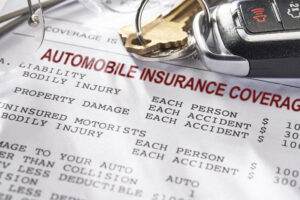 Allstate's total revenues reached $14.5 billion during Q3, representing a 9.8% year-over-increase, the insurer said when announcing its financial results for the period.
The company said its $1.3 billion increase could be attributed largely to a $1.1 billion increase in property liability income from higher average premiums.
"Allstate's focus on improving profitability while implementing our growth strategy made excellent progress this quarter," said Tom Wilson, Allstate's president and CEO, in a press release. "…Property liability had an underwriting loss in the quarter of $414 million, however, reflecting continued increases in auto insurance loss costs, elevated catastrophe losses, and adverse prior year loss development.
"In response, we continue to raise auto and homeowners' insurance prices, improve expense efficiencies, restrict growth in profit-challenged states, and enhance claims practices. The execution of these comprehensive actions will restore margins to target levels."
During a subsequent Q3 earnings call, Wilson told investors that while Allstate made "good progress" on improving auto insurance profitability nationwide, there's still more work to be done.
"While the improvement was encouraging, loss cost trends remain elevated and require continued execution of auto insurance profit improvement plan, particularly in California, New York, and New Jersey," Wilson said. "We will continue to pursue rate increases to restore auto insurance margins back to target levels."
Wilson said Allstate has restricted new business growth in areas where it's not achieving target returns and enhancing claims practices in a "high inflationary and increasingly litigious environment. "
"That includes accelerating the settlement of injury claims and increasing in-person inspections," he said. "The rapid rise in auto claim severity eroded profits for the industry with most carriers responding by increasing auto insurance prices and lowering expenses.
"Allstate, Progressive, and GEICO [have] significantly raised auto insurance prices since 2019. State Farm increased its prices to a lesser degree but, as a result, appears to be incurring large underwriting losses. Expense reductions are also being pursued by many companies, including lowering advertising spending which has moderated competition for new customers. The impact on policies in force is dependent on each company's individual profit and growth plan."
He added that although Allstate's brand rate increases have exceeded 26% throughout the past seven quarters, new applications dropped 19.5 year-over-year driven by "actions to reduce growth in unprofitable states."
Mario Rizzo, Allstate's president of property liability, told investors that the company might be forced to scale back its activity in those states if its pending rate increase requests are not approved.
He said Allstate has "significant" rate increases pending, including a 35% hike in California, a 29% increase in New Jersey, and an 18.3% bump in New York.
"Where we're at now is we need to action those filings in the fourth quarter," Rizzo said. "And if we can't, then we believe the right thing to do for the customers in the other 47 states, as well as for our shareholders, is to take additional action to get smaller across all three of those states. That's what we would do beginning next year if we can't get resolution on the rate filings that are currently pending."
Meanwhile, Berkshire Hathaway reported insurance underwriting profits for GEICO of $2.4 billion during Q3, up from the $1.07 billion in losses during the same period last year.
For the first nine months of this year, the conglomerate earned nearly $4.56 billion through its insurance company. During the first nine months of 2022, GEICO lost $190 million.
Separately, rising auto insurance rates throughout the nation have prompted discussions among consumer advocacy groups, industry stakeholders, and policymakers.
Last week, the Nevada Division of Insurance hosted a public forum to address the factors driving up costs throughout the state.
Robert Passmore, department vice president of personal lines at the American Property Casualty Insurance Association (APCIA), participated in the panel to discuss key drivers impacting insurance rates nationwide.
"Simply said, the increases we're seeing in auto insurance premiums across the country are driven by the increase in the cost of things that auto insurance pays for," Passmore said.
He then shared a slide that illustrates items covered by insurance and how they've increased in cost.
"The cost of personalized auto insurance has been going up in the last few quarters, but it's trying to catch up with the cost of all those other things that auto insurance pays for," Passmore said. "And those things are like motor vehicle repairs and replacement parts as well as a higher used car value… and of course, the cost of medical care is on the rise too. The premiums are still catching up to those costs."
Also last week, Robert Gordon, APCIA's senior vice president of policy, research, and international, told the House Financial Services Committee's Subcommittee on Housing and Insurance that while insurers "remain committed" to their policyholders, the market is facing challenges that will require "strong leadership" to overcome.
Images
Featured image courtesy of Bill Oxford/iStock
Share This: