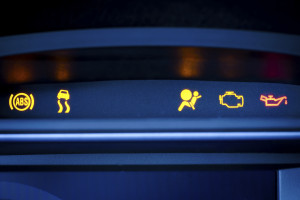 An auto body shop in a major metropolitan area has again accused leading insurers of refusing to pay for necessary scans and calibration on late-model vehicles — or only doing so reluctantly.
Jeff Butler, president of Seattle-area Lake City Collision, said in December that he last year instituted a policy of pre- and post-scanning every vehicle within the 2010 model year or later after attending a session by Collision Advice's Mike Anderson.
"Everybody's saying: 'You must do this,'" Butler said. "We are."
And yet insurers call Haury's an outlier for wanting to be reimbursed, he said, repeating a complaint he'd made at SEMA.
Anderson in a July 2015 Guild 21 call advocated at least a combined four scans pre- and post-repair, pointing out all the items which could be missed were these not done. He also called for shops to follow OEM calibration procedures.
Scanning experts at 2015 SEMA suggested the same, one from Collision Diagnostic Services noting that Toyota requires all vehicles have an airbag sensor calibrated after any impact. Some other OEMs do so as well, CDS told us earlier that year.
I-CAR advised shops should pay close attention to OEM procedures regarding scanning and calibrating and implied that while every repair was different, such work would often be necessary.
Last year, it released this video describing possible electronics work shops might do on the 2015 Ford F-150:
Still, insurers in the Haury's market, including national No. 1 State Farm and No. 3 Allstate, have challenged the need for some of these procedures, he said.
Only PEMCO and Mutual of Enumclaw consistently paid for scans and calibration, according to Butler, citing Haury's staff's reports.
"All the majors are refusing to pay unless there is a dash light on," Butler wrote in an email last week. "They will pay IF we scan the system and we find a fault code that is related to the loss they will pay.  If we scan the system and we don't find any fault codes related to the loss they will not pay."
Fortunately, it's probably more likely that a vehicle will have a fault code then wouldn't. Still, such policies turn the idea of doing a pre-repair scan on a car into a gamble, creating a disincentive for repairers to do work experts and OEMs agree often should be SOP.
"While we do not address specific claims due to privacy, Allstate evaluates all claims on a case-by-case basis and generally follows guidelines set by each individual OEM," Allstate spokesman Justin Herndon said in a statement when asked about the Haury's allegations.
No. 2 GEICO had for years reimbursed scans but quit consistently doing so in 2015, according to Butler.
He observed the move came as "the ink is almost dry on the (judge granting the) motion to dismiss" the flagship of a series of lawsuits filed by shops including Haury's against insurers.
"We are not aware of any change in GEICO procedures as you have mentioned.  GEICO handles each claim on its own merits," GEICO said in a statement. "Items such as a scan, diagnostic checks or vehicle measurements are all handled on a claim by claim basis depending on the damage to the vehicle we are inspecting.  If the procedure can be related to the damage in question, it would be considered in our estimate."
"State Farm has nothing further to share with Repairer Driven News," State Farm Justin Tomczak said in a statement when asked about Butler's accusations.
Butler provided one example of State Farm's resistance — in this case, a claim specialist writing last year that what Butler called a necessary calibration/health scan on a Toyota was "a suggestion/recommendation, not a requirement."
"Haury's may have informed you that this fee has been paid for in the past, which may or may not be true, however, I am evaluating your claim at this time," the specialist continued. "You can understand that all claims are different."
It's unclear what the customer submitted to State Farm. But Toyota's pretty clear on the matter.
Here's Toyota CRIB  Bulletin #177, which describes the potential for any accident to set off a trouble code. Copies of Toyota manuals available online also advise:
"Perform zero point calibration and sensitivity check if any of the following conditions occur.
"The occupant classification ECU is replaced.
"Accessories (seatback tray and seat cover, etc.) are installed.
"The front passenger seat is removed from the vehicle.
"The passenger airbag ON/OFF indicator ("OFF") comes on when the front passenger seat is not occupied.
"The vehicle is brought to the workshop for repair due to an accident or a collision."
Here's some other OEM and industry documents supporting the need for scans and calibration:
Collision Diagnostic Services general guidelines for airbag module diagnostics, replacement and estimating
The best advice for shops appears to be to back up the work as much as possible with such documentation. Ideally, the OEM procedures for the specific model year.  Some major Canadian insurers recently indicated that doing so could help shops be paid for justified work, Collision Repair Magazine reported.
Unfortunately, based on some of the experiences Butler described to us, there's no guarantee such documentation will work. He even recalled an instance where a different insurer's adjustor rejected Haury's submission of I-CAR advice that scans often will be necessary — despite the adjustor being an I-CAR teacher himself.
But as Anderson's "Who Pays for What?" surveys frequently show, it can be worth your time to ask an insurer to reimburse you for work you did (What a novel idea!) — even some often disputed estimate items.
It also can't hurt to keep going up the insurer food chain. CDS has said higher-level staff at underwriters tend to recognize the importance of such electronics work, while local-level adjustors might be more skeptical. That seems to be somewhat supported by the answers we received from corporate spokesmen.
And in the local adjustors' defense, it's worth noting that many collision repairers have been unaware that dashboard lights don't tell the whole trouble code story.
Featured image: Dashboard lights. (westernstudio/iStock/Thinkstock)
Share This: