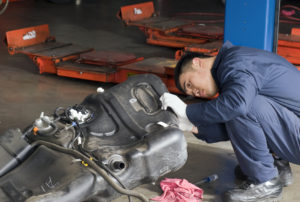 The third-quarter "Who Pays for What?" survey found that two-thirds of collision repairers didn't ask to be reimbursed for protecting open fuel and A/C lines from moisture or other contamination.
Collision Advice head Mike Anderson, one of the researchers involved in the quarterly studies, said the reason for the silence was unclear — and potentially worrisome.
"This is something you have to do, something the automakers call for," Anderson said in a statement Monday. "These numbers make me wonder if shops aren't protecting these lines when they need to, or if they just aren't thinking about charging for it. They need to ensure technicians are doing it, even if the shop chooses not to get paid for it, so these systems don't get contaminated."
The fuel line and air conditioning questions were among a battery of questions asked by Collision Advice and CRASH Network as part of the mechanical and frame repair survey completed in July. A total of 757 collision repair facilities answered at least one and "in most cases, all" of the questions, according to the report.
---
Get more 'Who Pays?', labor rate insight at Repairer Driven Education
Collision repair professionals seeking advice on pricing auto body shop work should next month attend "Who Pays For What? Interpreting the results for your business" with Michael Anderson of Collision Advice and "You Charge 'How Much' Per Hour?!" with Tim Ronak of AkzoNobel Automotive and Aerospace Coatings. The sessions are part of the Society of Collision Repair Specialists' Repairer Driven Education Series from Nov. 1-4 during SEMA. Register here.

---
On the flip side, at least 30 percent of the responding shops said they were paid "always" or "most of the time" by insurers when they asked to be compensated for the "not-included" protection work. "Not-included" procedures are not part of the labor times provided by the major estimating services; they're judgement calls based on vehicle conditions and OEM repair procedures.
About 32 percent which asked to be reimbursed were paid "always" or "most of the time" for protecting open A/C lines, up 7.6 percent from 2015. About 30 percent of petitioning shops were paid that frequently for protecting the fuel lines, up 5.9 percent. In both cases, a nice trend.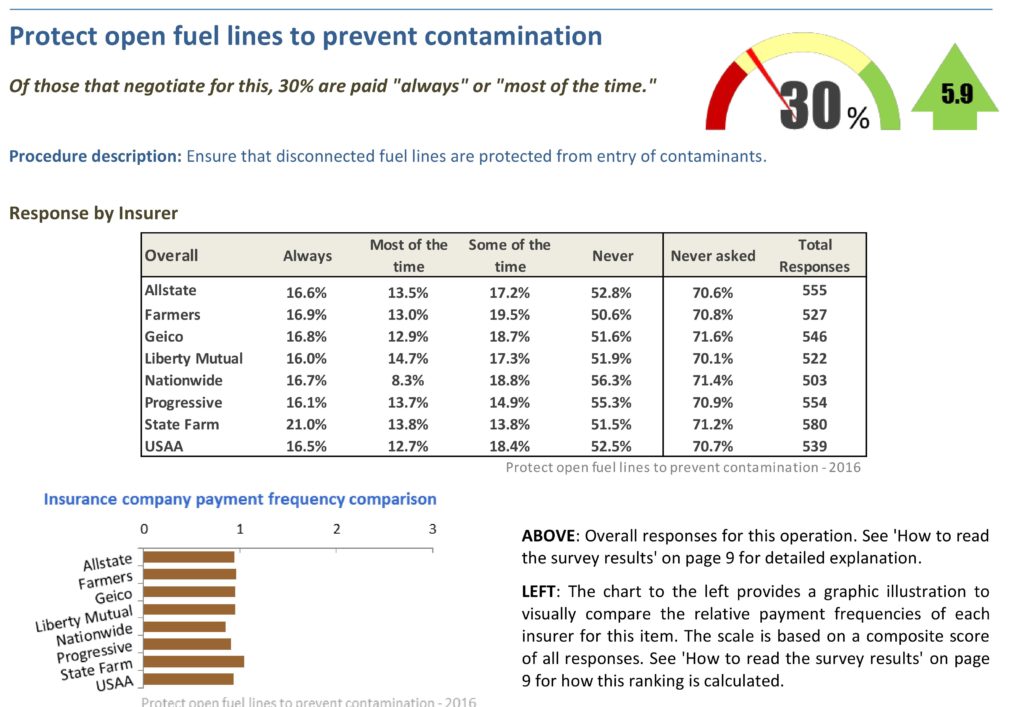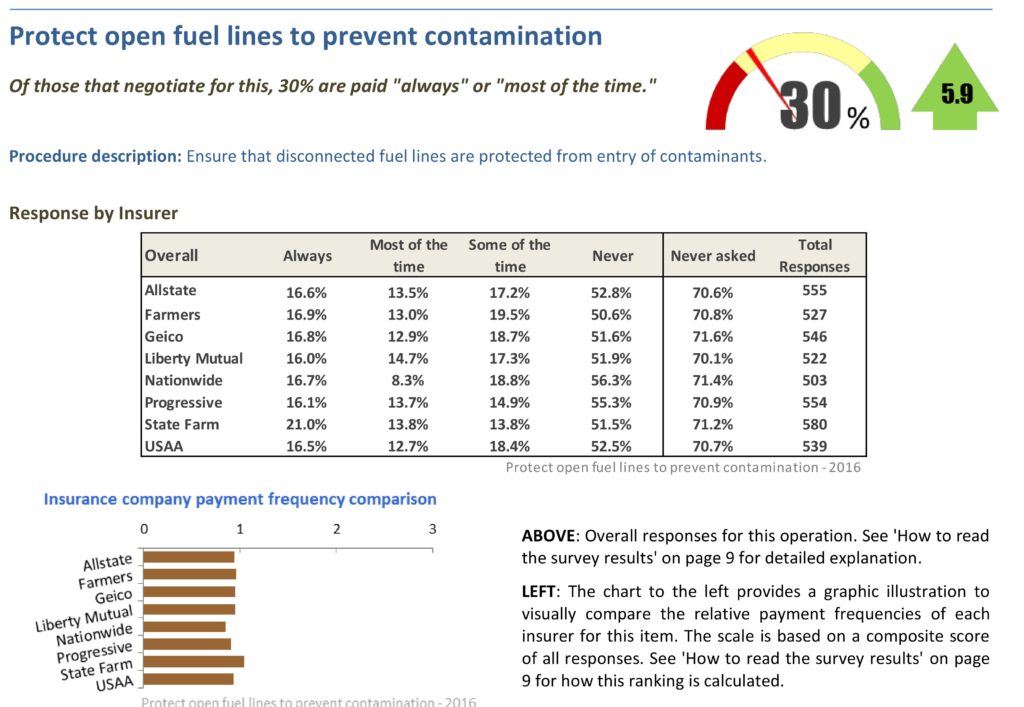 State Farm most frequently paid shops which asked for either of the procedures, though in both instances, the insurer barely cracked the "some of the time" in terms of overall consistency.  It in both cases more frequently paid petitioning direct repair program shops than non-DRP ones.
Nationwide and Progressive in both cases were reported the least likely to pay shops which asked, though GEICO and Progressive are typically the stingiest in granting such requests.
"And, as in past surveys, State Farm remains most likely to pay for not-included procedures, while Geico and Progressive remain at the bottom of the list," the report sums up the overall results.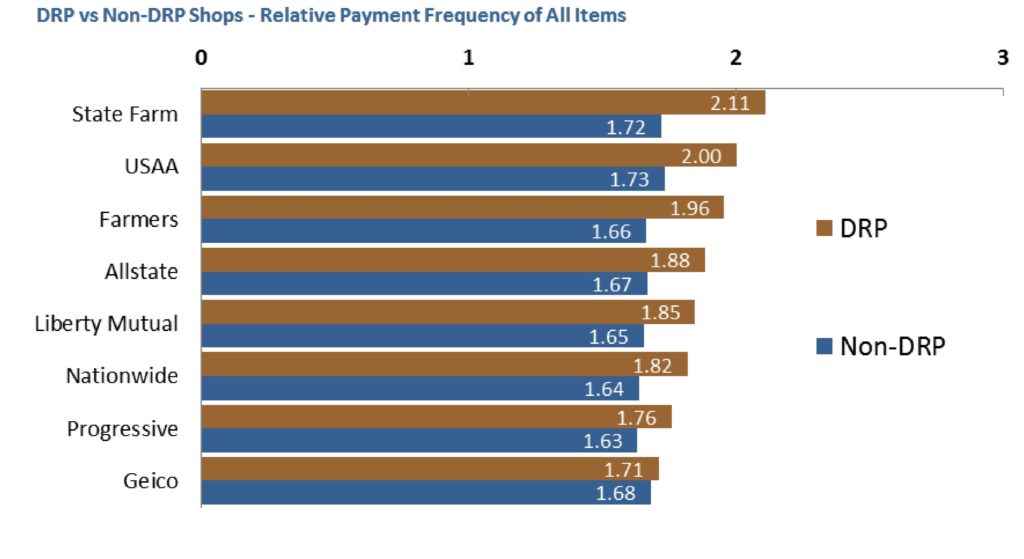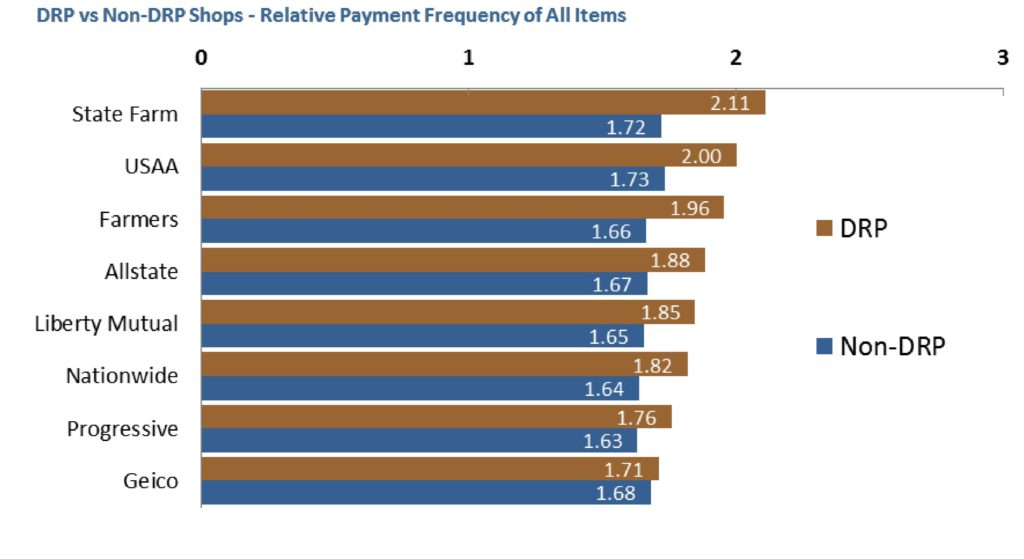 Nationwide in both cases was more likely to pay non-DRP shops than its own partners, the only insurer to post that result for A/C lines and one of only two (GEICO was the other) to do so for fuel lines.
Overall, all insurers were more likely to pay DRP shops than non-DRP ones which ask, based on the study.
Take the new survey
CRASH Network and Collision Advice are currently seeking shops to participate in their final quarterly survey of the year. This study asks shops about their aluminum repair labor rates, and how frequently they're successfully reimbursed by eight of the country's largest insurers for a couple dozen of the most common shop supplies.
Shop managers, owners or estimators can take the survey here through Oct. 31. All individual answers are confidential, and the shop will receive a free copy of the subsequent 60-page report on the findings, which include regional, by-insurer, and DRP-vs.-non-DRP results. See our coverage of the 2015 4Q aluminum/supplies results here and here.
"Participating in the surveys can be a good reminder of 'not-included' operations your shop is performing so you can decide whether to include them as line items on your estimates," Anderson said in a statement.
Collision Advice and CRASH Network are very clear about their methodology, and the data appears to be pretty solid. Anderson also noted in the 3Q frame/mechanical survey that the results were similar between different pools of respondents in 2015 and 2016, another sign the data represented what's actually happening in the market.
"You will see in this quarter's report that there are many operations that showed no statistically significant change from last year," Anderson wrote in the study. "Although at first I was disappointed when I did not see a lot of significant change, what it made me realize is just how valid these survey results are. When I see that 75 percent of the respondents to this survey did not take last year's survey — meaning we had a largely unique set of respondents — yet the results were nearly identical on many repair operations, that tells me these results are extremely reliable and valid."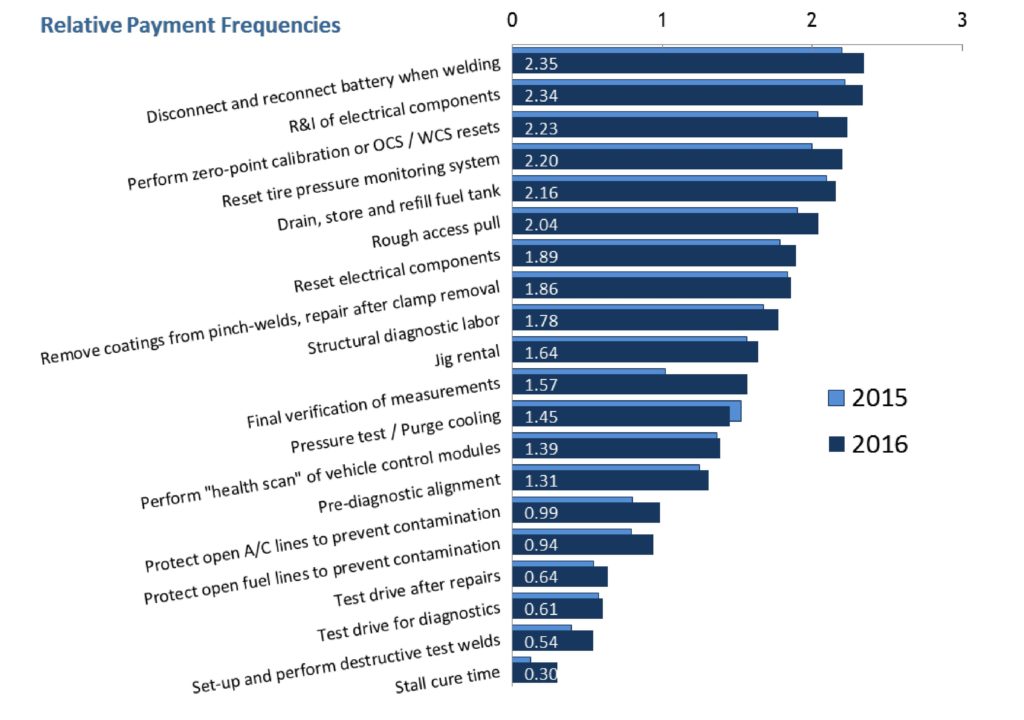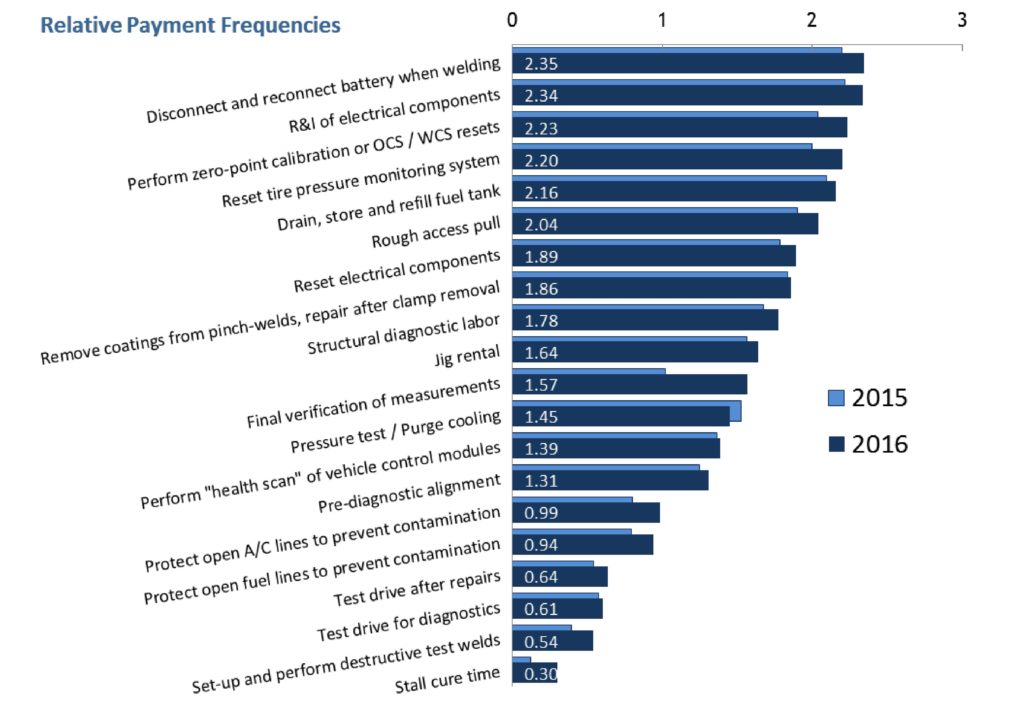 More information:
"Latest "Who Pays for What" survey focuses on shop billing and insurer payment practices for aluminum repair, shop supplies"
Collision Advice/CRASH Network, Oct. 3, 2016
Take the 4Q "Who Pays for What?" survey
Collision Advice/CRASH Network via SurveyMonkey, Oct. 1-31, 2016
Past "Who Pays for What?" surveys
Collision Advice/CRASH Network
Share This: