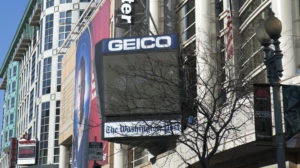 While State Farm still held steady at No. 1, GEICO, Amtrust and Progressive last year posted big gains in market share among the nation's Top 25 private passenger auto carriers, according to National Association of Insurance Commissioners data released last month.
The NAIC data, which covers 98.51 percent of all property and casualty filings, mean more than simple carrier bragging rights. While obviously one's state insurance market conditions will be the true factor, the national statistics might offer some insight into direct repair program strategy as well as whose adjusters and customers you're more likely to see in 2017.
They also demonstrate the insurance market's consolidation. In 2015, the Top 25 carriers controlled 84.38 percent of the market. By the end of 2016, this had increased more than a percentage point to 85.15 percent. If you saw a few fewer customers from smaller carriers last year, that's why.
No. 2 GEICO rose 0.49 percentage points to 11.92 percent of the market, but still a ways behind its goal of surpassing State Farm, which controlled 18.30 percent, down 0.01 points. Amtrust posted the second largest gain, at 0.45 points, jumping six spots in rank to No. 14. No. 4 Progressive neared Allstate by growing 0.39 points to 9.17 percent of the market. USAA and Travelers also posted growth of more than a tenth of a percentage point.
No. 3 Allstate, which ended the year with 9.72 percent of the market, was the biggest market-share loser in 2016 at 0.32 percentage points. However, this had been anticipated by management. The company told investors in 2016 it would mitigate higher frequency and severity through a combination of higher premiums, increased underwriting standards and lower ad spending — none of which is conducive to attracting new business. But the goal was profitability, judged by its "combined ratio" of claim payouts and general expenses compared to its premium revenue.
Other notable losers included Farmers, down 0.19 points to 4.81 percent of the market, and Nationwide, down 0.17 percentage points to 3.57 percent of the market. Farmers also fell from sixth to seventh place last year while former No. 7 Liberty Mutual rose 0.04 points to 5.02 percent of the market and sixth place.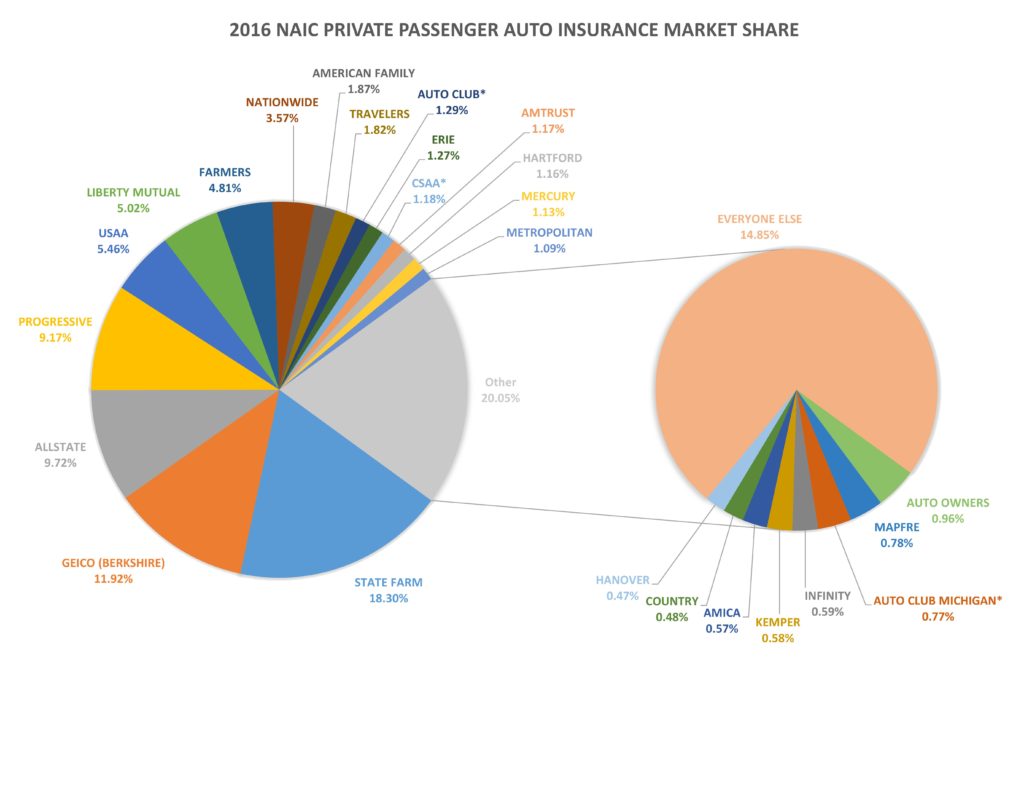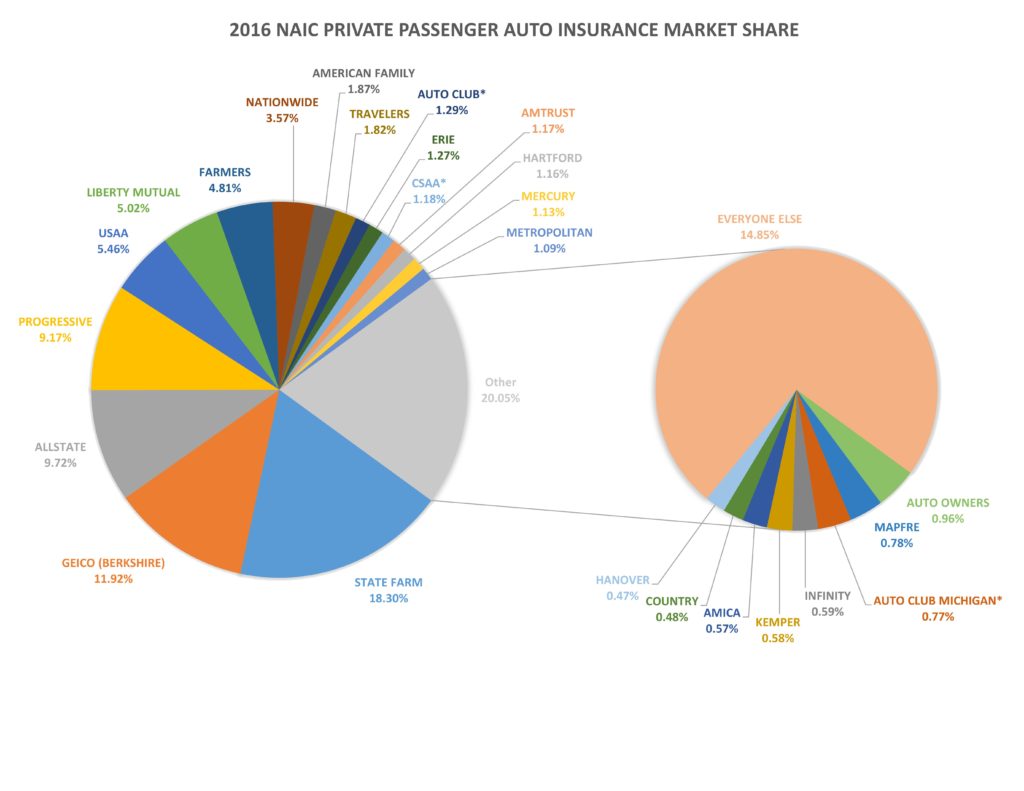 More information:
National Association of Insurance Commissioners 2016 market share data
NAIC, March 27, 2017
Images:
A GEICO sign is shown in 2011 in Washington, D.C. (Jodi Jacobson/iStock) 
Top 25 private passenger auto insurance market share data from 2016 is shown. (National Association of Insurance Commissioners data)
Share This: