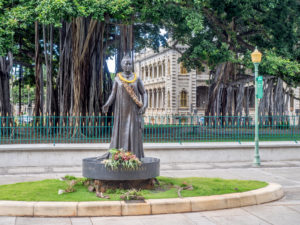 The Hawaii House Commerce Protection and Commerce Committee last week removed the heart of a bill requiring OEM parts be used whenever a manufacturer recommends or requires them and delayed the revised version until 2050.

Current law only demands insurers cover the full cost of OEM parts chosen over a "like kind and quality" one if the OEM parts are "required by the vehicle manufacturer's warranty." Since the Magnusson-Moss Warranty Act forbids warranties from requiring OEM parts per se, the customer can be always forced to go out-of-pocket.
House Bill 62 sponsored by Rep. Linda Ichiyama, D-Honolulu, would continue the provision that an insurer make a choice of a "like kind and quality" part and OEM part available for body work. However, if the customer chose OEM parts, they no longer would be required by law to go out-of-pocket so long as the parts were "required or recommended by the vehicle manufacturer." The essentially meaningless warranty language would be dropped.
But the House Consumer Protection and Commerce Committee threw out that idea Feb. 12. Instead, it opted 9-0 to recommend an amended version which would preserve the status quo language but require insurers to "clearly make available a choice to the insured, at the time the insurer offers new or renewal motor vehicle policy coverage" of "like kind and quality" and OEM parts.
Committee Chairman Rep. Roy Takumi, D-Pearl City, at a Feb. 12 committee meeting said consumers "ought to have the choice" when selecting a policy and be willing to pay "willing to pay the premium as a result of that decision."
He said the bill drew much debate on OEM versus aftermarket parts, but "this is really about giving choice" to consumers.
Unfortunately, his committee wouldn't provide that choice until the bill took effect in 2050, thanks to another committee change Takumi called meant to "facilitate further discussion."
The amended bill also seems like it would remove the requirement for insurers to give the consumer a choice at the time of the repair, though another state law still demands body shops would still require a customer signature consenting to aftermarket crash parts.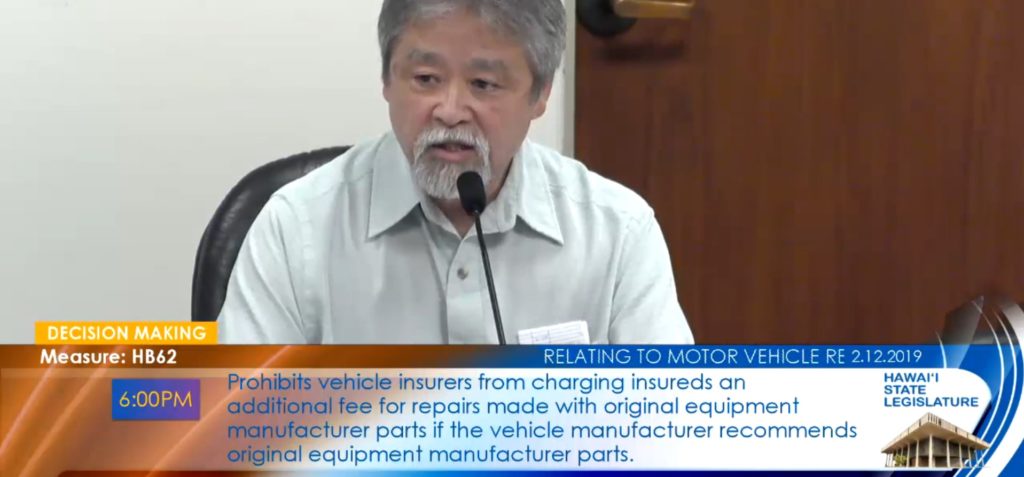 The Consumer Protection committee took a similar step last year with the identical House Bill 1620. It approved an amended version supporting the House Intrastate Commerce Committee's recommendation to gut it and create a task force to study the issue — effective the year 3000. (The Intrastate Committee said faraway date was meant to "encourage further discussion," even though the task force which would have been created was to have expired this year — nearly a millennium before it would have been enacted.)
That bill cleared the House unanimously, but that body and the Senate couldn't agree on language — the Senate preferred a significantly different and more consumer-friendly bill — and HB 1620 fizzled out in spring 2018.
Insurance commissioners united in opposition
The Consumer Protection Committee's alteration to HB 62 this year followed opposition by Insurance Commissioner Colin Hayashida.
Hayasahida this year for HB 62 sided completely with the insurers he's supposed to be regulating rather than the consumers he's protecting, regurgitating their talking points in submitted remarks to the committee over HB 62.
His predecessor Commissioner Gordon Ito took a similar line in 2018, declaring that his office couldn't see any "obvious benefit to consumers" in a bill that would prevent Hawaiians from having to go out-of-pocket for OEM parts when the manufacturer recommends them.
Hayashida repeated much of Ito's 2018 submitted testimony, including once again proclaiming "the proposed change lacks an obvious benefit to the consumer."
However, Hayashida did remove a questionable Ito footnote on the vast savings supposedly available with an aftermarket right front 2014 2WD Tacoma truck fender. We pointed out the holes in that argument last year.
Hayashida had been the department's insurance rate and policy analysis manager for years prior to his elevation to commissioner earlier this year. Ito returned to serving as chief deputy commissioner. So repairers and consumers probably shouldn't have expected any real changes from the department.
See our 2018 analysis for why various elements of Ito's argument were seriously flawed, showing a lack of understanding of real-world data. The ideas all hold up well today to cast doubt upon similar assertions by Hayashida.
Island Fender President Van Takemoto, a board member of the Automotive Body and Painting Association of Hawaii, also in written testimony responded to what he called arguments from special interests "to confuse the relative issues of HB62."
"Local insurance companies like First Insurance, Island Insurance, (DTRIC) and some national insurers like Progressive and (Allstate), do not make Hawaii insureds or claimants pay the difference and yet they compete against the few large national insurers and their associations who are here to testify against HB62," he wrote, echoing written comments he submitted last year regarding HB 1620 companion Senate Bill 2243.
HB 62 now has been sent to the Finance Committee.
Fellow ABPAH board members Dale Matsumoto, President of Auto Body Hawaii, Kailua-Kona, and Sabrina Dela Rama, manager of Tony Group Collision Center and ABPAH past president, backed HB 62 but urged the use of language in the similar Senate Bill 823.
SB 823 is similar to the version of SB 2243 amended by the Senate Committee on Commerce, Consumer Protection and Health last year, though it contains some new language as well. A hearing is planned today at 9 a.m. before the committee — which is led by two of SB 823's sponsors, Chairwoman Sen. Rosalyn Baker, D-Lahaina, and Vice-Chairman Sen. Stanley Chang, D-Honolulu.
SB 823 would clarify that the "like kind and quality"-OEM choice described in existing state law applies to "crash" parts rather than all parts.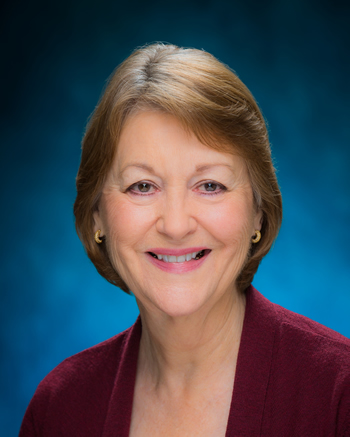 It requires an insurer to cover the cost of an OEM part if their policyholder " "chooses the use of an original equipment manufacturer crash part that would affect the insured consumer's crash avoidance or safety systems." They also must cover the cost of an OEM part if the "like kind and quality" part " would void an existing manufacturer's warranty or the insured consumer's vehicle lease agreement."
The warranty voiding issue might be moot under Magnusson-Moss, but the lease language is interesting. An aftermarket part might not void a lease agreement per se, but the agreement might contain a provision that the lessee incur a financial cost if a vehicle were returned with an imitation part. One wonders if that's what Baker, Chang and the other two sponsors are getting at.
"Like kind and quality" is newly defined under the bill as "equal to or better than the original equipment manufacturer crash part and performing at least as well as the original equipment manufacturer crash part in a crash avoidance and safety system test."
Insurers already under Hawaii law must provide "a guarantee in writing for the quality of the like kind and quality part for not less than ninety days or for the same guarantee period as the original equipment manufacturer part, whichever is longer." SB 823 would expand this guarantee to pledge that the "like kind and quality" part delivered "the equivalent performance in a vehicle's crash avoidance and safety systems " for that time as well.
These rules would only apply to vehicles five years or younger as of the collision date.
Shops would be required to give the policyholder "the cost of the original equipment manufacturer crash part and the like kind and quality crash part, which shall detail the cost markup for each crash part."
All of that was in SB 2243. But this year's SB 823 would add an extra duty upon a repairer — the shop must tell the policyholder "any potential impact that use of a like kind and quality crash part may have on a vehicle manufacturer's warranty, or whether any crash part that meets the vehicle manufacturer's specifications is acceptable for purposes of maintaining or receiving benefits under the vehicle manufacturer's warranty."
This requirement might lead shops to inform consumers about another element of Magnusson-Moss. Though an OEM can't void a warranty because a shop installs an aftermarket part, they can void the warranty for another part or system damaged by a failure on the unapproved part.
Be heard: Hawaii lawmakers can be found here and here.
Images:
A statue of Queen Lili'uokalani stands outside of the Hawaii Capitol on Aug. 6, 2016. (jewhyte/iStock)
Hawaii House Consumer Protection and Commerce Committee Chairman Rep. Roy Takumi, D-Pearl City, speaks at a Feb. 12 committee meeting. (Screenshot from 'Ōlelo broadcast of Hawaii Legislature)
Hawaii state Sen. Rosalyn Baker, D-Lahaina. (Provided by Hawaii Legislature)
Share This: