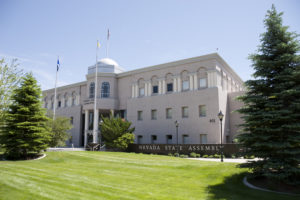 A new Nevada bill demands insurers secure the written consent of a consumer before requiring aftermarket parts on vehicles younger than 5 years before the date of the damage.
"An insurer shall not require a body shop or garage to use aftermarket parts to repair physical damage to a motor vehicle that was manufactured less than 60 months before the date of the damage unless the insurer has obtained written consent from the owner of the motor vehicle to install aftermarket parts," states Assembly Bill 173, which is sponsored by Assemblyman Richard Carrillo, D-Las Vegas, and three others.
"… If a motor vehicle was manufactured less than 60 months before the date of the damage, the insurer shall provide written notice to the owner of the motor vehicle of the appraisal of the physical damage written on behalf of the insurer and the estimate prepared by the body shop or garage. The written notice must indicate that, with regard to damage which is the subject of the claim, the owner may require the insurer to provide for the repair of each damaged part of the motor vehicle with either:
"(a) An original equipment manufacturer part; or
"(b) An aftermarket part." (Minor formatting edits.)
60 months might seem like a long time, but that view ignores how advanced vehicles have become in the past decade.
Remember, it's 2019 today. The bill kicks in Jan. 1, 2020, if it passes.
Vehicles built five years before a crash that day are in or entering the 2015 model year — which includes the aluminum Ford F-150 generation, for example. Subaru's EyeSight ADAS technology would be at least seven years old Jan. 1, 2020, and electronic stability control has been mandatory for vehicles built since Sept. 1, 2011 — nearly nine years prior.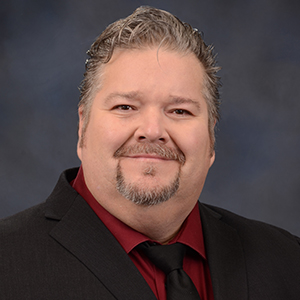 Besides, customers or the banks and OEMs holding the titles to their vehicles might have an interest in the repair through those 60 months.
Experian reported that the average third-quarter 2018 lease length was 36.18 months, up 0.09 months. The average new car loan was 68.47 months, down 0.53 months, and the average used-car loan ran 64.36 months, up 0.41 months.

Assembly Bill 173 also demands written notification to a consumer before an insurer requires aftermarket parts on anything 60 months or older.
Nevada statute already required insurers to disclose on an estimate the use of an aftermarket "body part," but the law only applied to "a sheet metal, plastic, or composite part of a motor vehicle which is nonmechanical and used to replace a part on the exterior of a motor vehicle. The term includes the inner and outer panels of a motor vehicle."
Body shops also are already required under Nevada law to notify consumers of aftermarket and recycled parts and get written consent to use them. However, these requirements in NRS 487.170 only apply to a nonmechanical "sheet metal or plastic part which is used to replace a part on the exterior of a motor vehicle" or "the inner and outer body panels of a motor vehicle."
It's unclear if any such provisions exist for other parts. If not, consumers certainly have a right to know every part on their vehicle which isn't new OEM. An aftermarket cooling part, for example, might create other problems, and aftermarket glass might affect an advanced driver assistance system. Or a consumer might want to know that a steering or suspension part is used and inspect it.
Finally, and perhaps most importantly, the bill enacts into law what's already expected of repairers under Nevada statute and what the DOI's already said is necessary of insurers: You must follow OEM repair procedures.
"An insurer shall not require any body shop or garage to repair a motor vehicle in a manner which is contrary to the recommendations of the manufacturer of the motor vehicle," the bill would add to NRS 690B, a statute which also includes Nevada's antisteering law.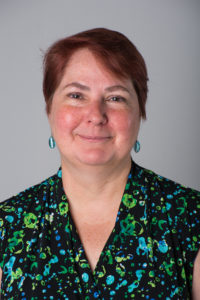 Nevada Insurance Commissioner Barbara Richardson in a 2016 Department of Insurance bulletin warned insurers that the agency considered it an unfair claims settlement practice.
"If an insurer does not provide the required disclosures or refuses to authorize repairs in accordance with (OEM) specifications and/or repair-industry standards, the insurer is engaging in unfair claims-settlement practices as defined in NRS 686A.310," Commissioner Barbara Richardson wrote.
However, Richardson's property and casualty chief insurance examiner Rajat Jain last year refused to say whether the agency considered it "reasonable" that an insurer reimburse the cost of following OEM repair procedures — even though he cited the 2016 bulletin.
""Repair procedures and instructions are not within the Division's purview," Jain wrote to the Society of Collision Repair Specialists. "The terms and benefits stated in the policy would be reviewed."
So perhaps legislation locking this into place is necessary, particularly as there's no guarantee whoever succeeds Richardson will agree that disregarding repair procedures is an unfair claims settlement practice.
The bill has been sent to the Commerce and Labor Committee, a body which oversees insurance and includes bill co-sponsor Assemblywoman Susie Martinez, D-Las Vegas — potentially a good sign for bill proponents. Nevada has 104 days left in its legislative session, and it only meets every two years, so lawmakers need to hustle if something is going to make it to the governor.
Be heard: Nevada legislator contact information can be found here and here.
More information:
"Bulletin 16-005: Use of After-Market Parts in Vehicle Repair"
Nevada Division of Insurance, July 22, 2016
More information:
SCRS department of insurance responses
Images:
The Nevada State Assembly building is seen June 6, 2006. (jsolie/iStock)
Nevada Assemblyman Richard Carrillo, D-Las Vegas. (Provided by Nevada Legislature)
Nevada Insurance Commissioner Barbara Richardson. (Provided by Nevada Department of Business and Industry)
Share This: