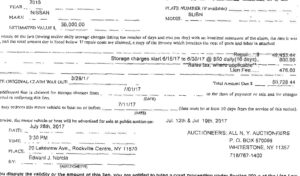 The fact that State Farm disputed a collision repairer's $120 an hour labor rate had no bearing on the repairer's ability to file a lien on the insured vehicle, a Nassau County, N.Y., Supreme Court judge held last week.
The customer's up-front agreement with Mid Island Collision established the criteria necessary to sell the vehicle, Judge Jack Libert ruled April 26.
State Farm had sued M.V.B. Collision (which does business as Mid Island Collision) in an attempt to declare the repairer's lien on a 2015 Nissan Armada invalid. The shop reported in a filing that the vehicle was "fully loaded" and financed for $62,000.
Despite the shop's April insistence that the vehicle was a total loss after a March 27, 2017, collision, State Farm demanded a repair and produced an estimate of $10,082.70.
If the car had been deemed a total when Mid Island advised, State Farm would have only faced a bill from the shop of "$2,500 or $2,250," one of the carrier's estimators said.
Mid Island repeatedly demonstrated the vehicle needed more in repairs, based on Libert's account.
"During the course of the work State Farm made nine supplemental inspections and issued approvals for additional work following each inspection," Libert wrote.
State Farm ended up paying $29,410.76 to the shop before it declared the car a total loss June 7, 2017, according to Libert. The shop, however, had completed repairs and produced its bill.
"The charges State Farm initially declined to pay totaled the sum of $21,231.41 (after applying the policy deductible)," Libert wrote. "During the course of the trial the parties stipulated to reduce the disputed amount to $18,766.56. The amount remaining in dispute is mostly derived from the labor rate, which MVB asserts should be $120 per hour and (State Farm) asserts should be approximately $49 per hour."
Mid Island Collision in a March 22 post-hearing memorandum noted that "labor quantity is not in dispute here. State Farm welcomed 244.8 hours of labor, and, indeed, Mid Island charged for fifty hours less than that."
As for the rate, Mid Island presented evidence its shop is among the best in the country — which is highly expensive to accomplish. Breaking even with its expenses would mean charging $86.75 an hour, according to the memo.
"(R)egardless of the natural range of quality across the market for auto body work, in Nassau County State Farm offers a default labor rate of between $49-51 per hour," the shop wrote in the memo. "This one-price-fits-all is a poor standard in a free market. … Some auto body shops get business automatically, because they are on a list of preferred companies held by insurance companies. These shops, DRPs, thus accept default insurance company prices as part of their business model. But Mid Island Collision is not a DRP, and instead elects to offer the 'superior' and 'excellent' level of service touted by Maruca and Montanez. If this level of service were cheap to offer, everybody would."
State Farm sued Mid Island July 12, 2017, six days after the insurer said MVB reported it'd filed a lien on the vehicle for $50,728.44 for the repairs. (However, Mid Island is only seeking the unpaid bill amount, the shop indicated in the memo.)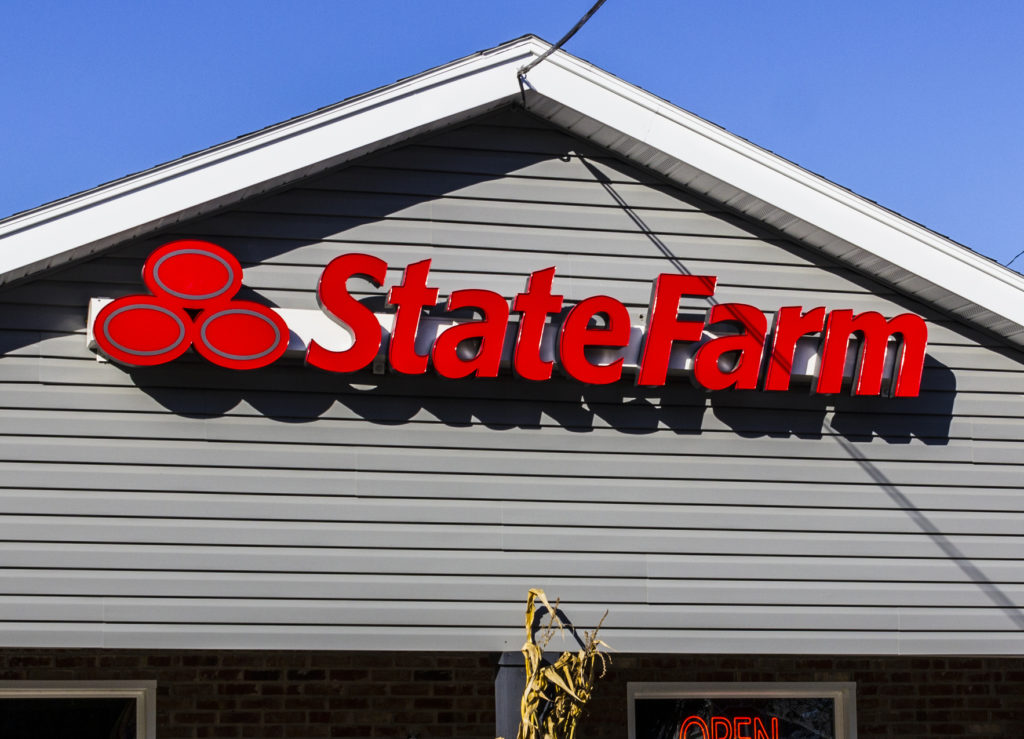 State Farm claimed "replevin," which refers to holding someone's property without their permission. However, State Farm didn't actually obtain the Armada's title until Aug. 2, 2017, more than a month after MVB's lien apparently went through on June 30, 2017, based on Libert's order.
Mid Island attorney Alexander Klein (Barket Epstein) in an interview Wednesday called the case a "canary" which ought to govern other similar lawsuits by State Farm.
"Every one of those cases should be dropped," Klein said. "… It's an important decision."
A lien is "one of the most efficient remedies" body shops have, and the ruling means "those liens are robust."
"The insurance company can't come in and mess around," he said later.

The vehicle owner had agreed to have Mid Island fix her Armada using an $120/hour labor rate and also confirmed she would be liable for anything State Farm didn't approve. However, she also entered into an assignment of benefits in exchange for having the auto body shop "exculpate the insured from payment of any charges not approved," Libert wrote.
"State Farm challenges the labor rates, but those labor rates were agreed upon in a free market by Mid Island and its customer," Mid Island wrote in a post-hearing memorandum March 22. "Those rates were also reasonable. Two experts testified as much during the hearing. No experts testified to the contrary."
In New York, a lien requires that a garagekeeper like a collision center be properly registered and the vehicle's bailee, done work or provided storage with the vehicle owner's consent, and either agreed upon a repair price with the owner or charged "reasonable" amounts.
State Farm agreed that Mid Island had satisfied all of this except the price, which it deemed too high, according to Libert. But its opinion was deemed irrelevant.
"The fact that the price is disputed between the insurer and MVB does not negate the fact that 'an agreement upon price was reached' between the vehicle owner and MVB," Libert wrote. "The lien is on its face valid."
Libert didn't get into whether or not Mid Island's rates were actually reasonable, leaving that for a separate Mid Island contract lawsuit against State Farm. For him to make a "determination about the reasonableness of MVB's labor rates in this case could result in a verdict inconsistent with the verdict to be rendered in the pending contract action."
The judge said Mid Island could go ahead and sell the Armada, though State Farm could collect some of the proceeds if it won the contract case.
"MVB and State Farm may well have contractual claims against each other. Resolution of those claims will require consideration of such matters as the documents exchanged, conduct of the parties, partial performance, implied covenant of good faith, and quantum meruit," Libert wrote (emphasis his). "None of those issues were raised in this replevin action; but there is a separate contract action brought by MVB currently pending in this court. That case is now the proper forum for resolution of these contract issues."
Images:
A Nassau County Supreme Court judge ruled this Mid Island Collision lien on a 2015 Nissan Armada can stand. (Provided by State Farm via New York Unified Court System)
A State Farm insurance agency is shown. (jetcityimage/iStock)
Share This: