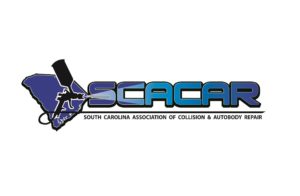 The Society of Collision Repair Specialists on Monday announced the South Carolina Association of Collision & Autobody Repair had signed on as an affiliate association.
"It's great to see members from all over the country who fight the same issues, and how they overcome them," SCACAR Executive Director Josh Kent said in a statement. "From the content we receive from the association on a weekly basis, to the interactions both here locally and at the national meetings that we've attended, being able to pass on this type of information is extremely valuable, as is the sense of connection we get from the Affiliation."
SCRS Chairman Brett Bailey (A&B) said such interactions were the point of the affiliate program.
"It's such an honor for us to be able to work with organizations like SCACAR and to be able to collaborate with them as an Affiliate in bringing change to their local market," Bailey said in a statement. "New groups like this one bring such enthusiasm, and energy, and it's exactly what the industry needs more of. The Affiliate program was really designed to help newer associations gain from interactions and lessons-learned with some of our more tenured state associations, while building a more unified industry that connects others within the industry working on many of the same issues and toward the same goals. We couldn't be more pleased to have our colleagues in the Carolinas as a part of SCRS, and anticipate great things coming from the group."
SCACAR joins fellow Carolinas SCRS affiliates North Carolina Association of Collision and Autobody Repair and the Independent Garage Owners of North Carolina.
SCACAR already had ties to NCACAR, which formed and affiliated with SCRS in 2016. Kent (Elite Sales and Marketing) serves as executive director of both groups. In May, the two organizations jointly held the first Carolina's Educational Collision Conference, and SCRS said its representatives were present at the kickoff dinner.
"The dinner served as a way for tenured association leaders to share lessons learned in association development and the development and utilization of a strong volunteer base," SCRS wrote in a news release.
SCACAR's website says it works to "improve, grow and protect the Autobody industry." SCRS said the Palmetto State group was founded "to continually improve the professionalism and business practices of those engaged in the collision repair industry. SCACAR's main focus is making sure our industry is repairing vehicles back to OEM specifications."
SCACAR and NCACAR were among the 22 SCRS affiliates who recently joined with SCRS, the Automotive Service Association and Alliance of Automotive Service Providers in an open letter declaring OEM repair procedures the "standard of repair." The document reaffirms a joint position SCRS, ASA, AASP and Assured Performance issued in 2011.
"It is the position of all undersigned organizations that if a vehicle manufacturer documents a repair procedure as required, recommended or otherwise necessary as a result of damage or repair, that those published procedures would be the standard of repair," the new position states. "Disregarding a documented procedure that is made available to the industry creates undue and avoidable exposure to the consumer's safety and liability to the repair facility performing the repair.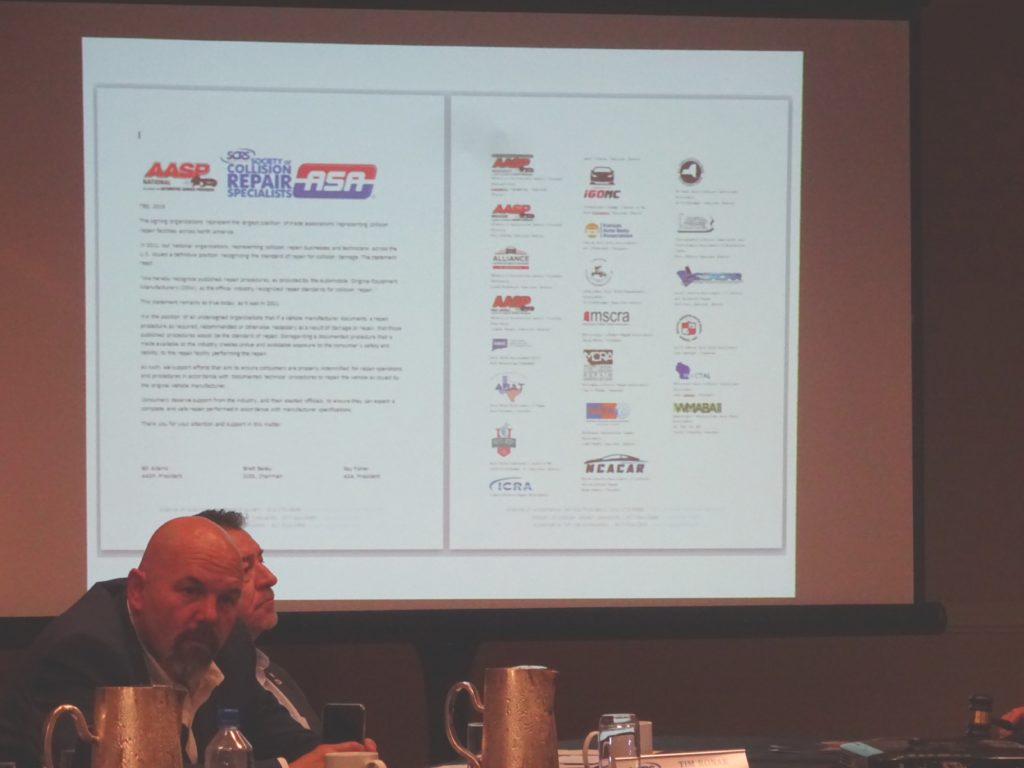 "The technology, equipment, and procedures continue to change at record pace in our industry, making it hard for collision shops and insurance companies to stay up to date," SCACAR President Sarah Myers-Daniels (Palmetto Paint and Body Works) said in a statement. "We are striving to use the association as a way to help our members keep up with all these changes in our industry. We've already found the relationship with SCRS provides access to more information and resources, and we believe the Affiliation helps strengthen that connection in a meaningful way that can be shared with our members."
For more information about SCACAR, visit www.scacar.com. For more information about SCRS or about becoming an affiliate, contact info@scrs.com or visit www.scrs.com.
More information:
"SCRS Welcomes SCACAR as the newest Affiliate Association"
Society of Collision Repair Specialists, Aug. 26, 2019
South Carolina Association of Collision & Autobody Repair
Images:
The South Carolina Association of Collision & Autobody Repair logo is shown. (Provided by SCACAR via Society of Collision Repair Specialists)
Nearly two dozen state auto body repair trade groups have stood in solidarity with the three national industry organizations to declare automaker repair procedures the "standard of repair," the Society of Collision Repair Specialists announced Aug. 23, 2019. The organization gave its July 24, 2019, open board meeting (pictured) a preview of the effort. (John Huetter/Repairer Driven News)
Share This: