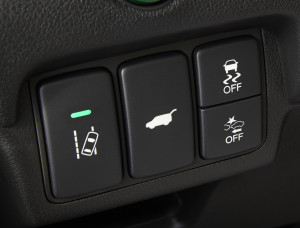 Collision Hub collision industry relations director Jason Bartanen posed an interesting question on an open technician "Virtual 20 Group" meeting Tuesday.
The webinar offered some best practices for verifying via test drive the functionality of as many advanced driver assistance systems as possible.
But, Bartanen wondered, after everything is verified to work, do you switch off the ADAS systems found during intake to have been turned off by the customer?
Drivers shut off ADAS sometimes
Though ADAS systems are fairly consistently proven to reduce crashes, consumers switch them off anyway.
Consumer Reports reported in June a study found 57 percent of members linked to 72,000 vehicles said at least one ADAS system had protected them from a collision. It also found consumers liked automatic lane keeping the least and were most likely to switch it off compared to the other ADAS systems studied.
J.D. Power in August also reported that drivers find certain ADAS so irksome they switch off the tech — using lane-keeping as an example.
"A prime example of this is lane-keeping and centering systems," J.D. Power wrote. "On average, 23% of customers with these systems complain that the alerts are annoying or bothersome. This ranges from just 8% for one domestic brand to more than 30% for a couple of import brands. For these owners, 61% sometimes disable the system, compared with just 21% of those that don't consider the alerts annoying or bothersome. Owners wanting the feature on their next vehicle ranges from 63% for those that consider the alerts annoying or bothersome to 91% for those who do not."
"Some brands are succeeding at making their safety technology effective without being overbearing," J.D. Power executive director of driver interaction and human machine interface research Kristin Kolodge said in a statement. "Some are good at one aspect but weaker at another, and some are struggling with both. This is why one brand has 90% of its customers wanting lane-keeping/centering on their next vehicle, while another brand has just 59% of its customers saying the same thing."
(For the record: Even if drivers are annoyed by it, lane-keeping seems to work; Consumer Reports found it kept 31 percent of respondents from a collision. The IIHS in May 2018 said lane-departure warning — not even the more advanced lane-keeping — prevented 11 percent of single-vehicle, sideswipe and head-on crashes.)
AirPro strategic business operations vice president Josh McFarlin, another presenter on the webinar, said sometimes a scan tool could determine which systems a customer had deactivated. However, it varies from vehicle to vehicle, he said. He said repairers seeking such information could also interact with the instrument cluster or center stack prior to disassembly (assuming the component was still functional) to see what they could learn.
Collision Hub CEO Kristen Felder in a chat accompanying the webinar recommended a shop's check-in procedure determine whether the ADAS systems had been deactivated, for it will need to turn them on for the repair.
---
Learn about vehicle checks, calibration at Repairer Driven Education
Find out more at SEMA about diagnostic scanning and calibration in "Overcoming objections to scanning" by Jake Rodenroth of asTech and Mike Anderson of Collision Advice. The 3-5 p.m. Wednesday, Nov. 6, session is part of the Society of Collision Repair Specialists Repairer Driven Education Series running Nov. 4-8. Register here for individual courses or the series pass package deal, which includes the entire week of classes, all three parts of the OEM Summit, IDEAS Collide and the Nov. 7 Sky Villa afterparty.

---
What's a shop to do?
So if the consumer had turned off a system, should the repairer restore it and then switch it off prior to delivery?
One can see an argument for doing so. A collision repairer would restore radio and seat presets as a customer service. And a customer who expects a system to be deactivated might be startled if it attempts to take control.
On the other hand, returning a vehicle with a safety system deactivated also would seem to be a liability concern for obvious reasons.
Felder said she had been talking to collision industry attorney Erica Eversman (Vehicle Information Services) about the topic. (As always, the discussion here is for informational purposes. Consult with a qualified attorney licensed in your own state before taking any action.)
Felder said no case law exists on the topic. However, their opinion was to ensure all ADAS was restored to proper working order and then return the vehicle to the customer with everything active, just like a new vehicle purchased at the dealership would be.
At delivery, inform the customer that all systems were active and let them make their own decisions on what to deactivate, she said. Bartanen said that was his thinking as well.
"I recommend also going over the features with the customer during delivery to assist the customer in resetting their 'personality' or preference of optional settings," Chuck Olsen, AirPro operations and automotive technology senior vice president, suggested in the chat.
More information:
"Customer Demand for Safety Technology Threatened by Overbearing Alerts, J.D. Power Finds"
J.D. Power, Aug. 27, 2019
Featured image: The lane departure warning button on the 2015 Honda CR-V. (Provided by Honda)
Share This: