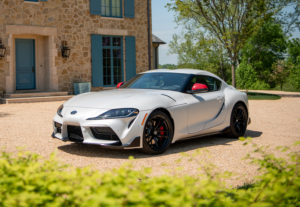 Toyota's latest Collision Pros warned auto body shops that many "common procedures" on the aluminum and steel 2020 Supra "are very different" than other Toyota OEM instructions.
The magazine article, announced last month in an email, offers some great ideas for estimators and technicians on what to plan for when a customer sends one of the sports cars to your facility.
It's no substitute for following the actual OEM repair procedures, of course, and the article also demands you do so. But it's still a nice reminder of some things to check and some perspective on what could be encountered on vehicles from both Toyota and other OEMs.
Toyota also said it would help shops by providing a web-based training module "soon"; it's unclear if this has been released in the time since we received its Sept. 14 email promoting the magazine.
Perhaps first and foremost among the Collision Pros Supra instructions is a warning to repairers, consumers and insurers about how to get the car to a body shop in the first place.
"The GR Supra should be towed on a flat bed with all wheels off the ground," Toyota wrote in the publication from Toyota Collision Repair & Refinish Training.
Once you get the car to the shop, be aware of the vehicle underbody instructions before lifting the vehicle. According to the OEM, the Supra has four jacking points "near the front and rear rocker panels."
A shop shouldn't attempt to use other locations, based on Toyota's instructions.
"The jacking points are made of plastic and are attached to stable areas of the body by clipped connections," Toyota wrote. "… Damaged or missing jacking point fixtures must be replaced before raising the vehicle on a hoist."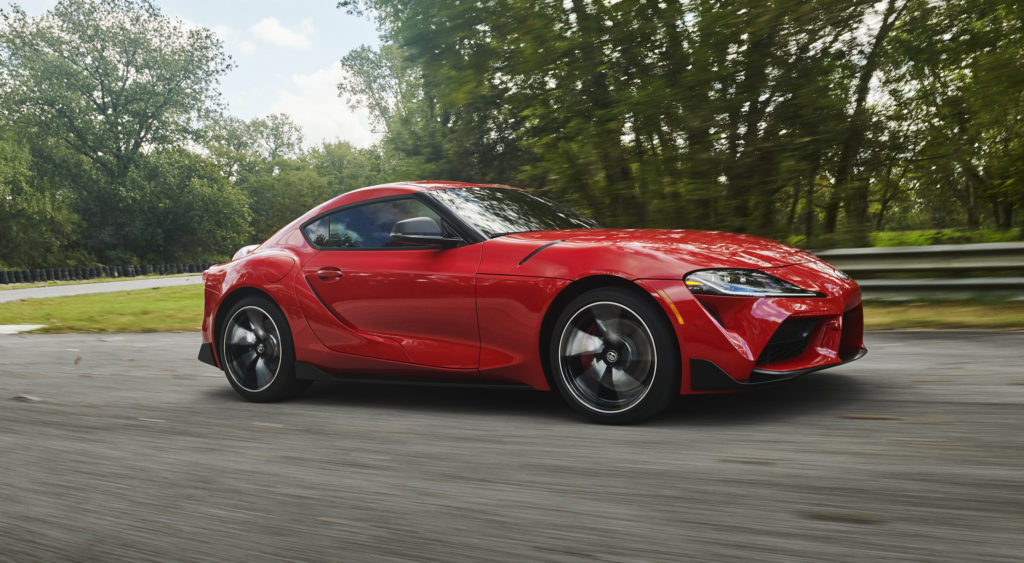 Aluminum and steel
Toyota put a lot of aluminum in the 2020 Supra, and this is reflected in the Collision Pros repair guidance.
The fifth-generation Supra carries an aluminum hood, aluminum inner and outer doors and a "big aluminum shear panel" beneath the engine cradle, according to Toyota senior manager for sports cars and crossovers Benjamin Haushalter.
The car's "front crash box" — which Haushalter defined as the bumper reinforcement beam and "the structure it bolts on to" — was made of the nonferrous metal as well, he said.
"During repairs, be careful not to bend these lightweight panels," Collision Pros wrote of the aluminum door, hood and "front side panels" in the new article.
"Don't press down on the hood to close it," Toyota said. "Instead, drop the hood from an appropriate height and allow gravity to latch it."
Haushalter said the front suspension and some underbody "bracing" parts were all aluminum, as is the engine cradle.
"The front suspension subframe and control arm mounting points are extremely rigid to yield precise cornering characteristics," Toyota wrote in a news release in January. "Aluminum control arms reduce unsprung weight, resulting in superior agility and efficiency."
---
Learn more from Toyota, other OEMs at Repairer Driven Education
Toyota directed collision repairers to its OEM repair procedures during its discussion of the 2020 Supra. Shops seeking more help on using Toyota's "TIS" and other OEM repair procedure websites can attend "HELP! A comprehensive conversation surrounding accessibility to OEM procedures and technical support," Nov. 7 during SEMA. The panel featuring Toyota, Honda, FCA and Subaru experts is one of the three panels making up this year's OEM Collision Repair Technology Summit — the headliner event of SCRS' Repairer Driven Education Series running Nov. 4-8. It's sandwiched between summit sessions "From substrate to surface – preparing for emerging trends in automotive technology" and "Meeting the OEM expectation in welding." Register here for individual courses or OEM Summit sessions or the series pass package deal., which includes every class Nov. 4-6, the OEM Summit and Sky Villa afterparty Nov. 7 and IDEAS Collide Showcase on Nov. 8.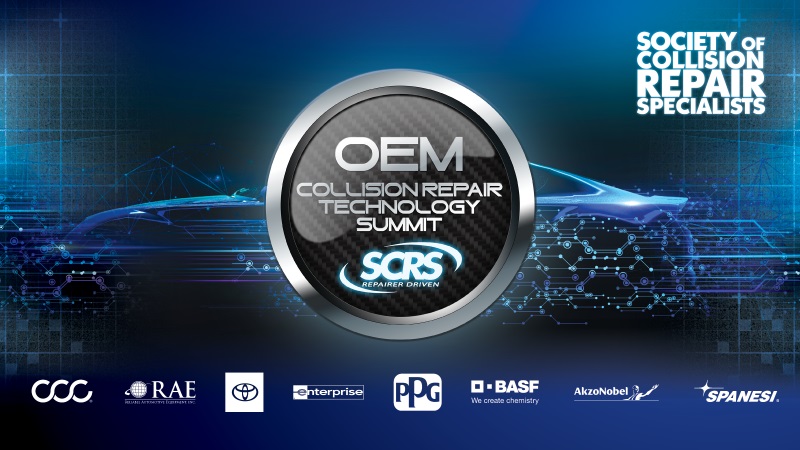 ---
SCRS' OEM Collision Repair Technology Summit will help body shops better use automaker repair procedures
The rear suspension is aluminum and steel, according to Toyota.
"The multi-link rear suspension with a five-arm construction consists of lightweight aluminum to reduce weight while steel is employed in key areas for added strength and durability," the OEM wrote. "The rigid rear subframe, and the bracing that connects it to the body structure, helps ensure extremely precise wheel control."
Haushalter said the 2020 Supra also had a number of "high-strength steel" parts throughout the body, in too many areas to mention. We asked if we were correct in assuming Toyota was using more of the higher strengths of steel — the ultra-high-strength-type metal, and he agreed.
Attachments
Toyota said repairers shouldn't assume body parts would be joined in the aftermarket the same way it was in the factory. In terms of parts connected through lower-tech means, Toyota warned that "Many fasteners are one-use items on GR Supra." It advised shops to follow all OEM fastener procedures, including torque instructions.
Read more tips for working on the Supra in the Collision Pros article. And read other new Collision Pros articles — including some tips on installing emblems — on the CRRT website.
The Supra hasn't been on the market very long. Toyota announced its arrival at dealerships in a July 22 email. The OEM has sold 1,477 through Sept. 30.
The first 1,500 Supras sold were to be Launch Editions, which start at $55,250. The base Supra starts at $49,990.
More information:
Toyota Collision Pros, 2019
Toyota Collision Repair & Refinish Training news
Images:
A Launch Edition 2020 Toyota Supra is shown. (Provided by Toyota)
A 2020 Toyota Supra is shown. (Provided by Toyota)
Share This: