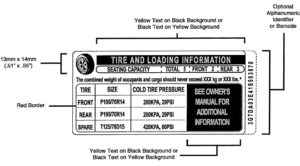 LKQ on Tuesday announced it had reached a deal to purchase Auto Data Labels.
Terms of the deal were not disclosed. Owner Scott Saal will stay on as general manager "and will help advance the company's transition and growth," LKQ wrote in a news release.
"Auto Data Labels is an excellent fit to our existing parts and services offerings, providing a one-stop-shop solution for our customers. For example, a customer would buy a hood from LKQ that will simultaneously provide for easy access to the under hood labels from Auto Data Labels, making the complete part acquisition process that much easier," LKQ sales and marketing Vice President Terry Fortner said in a statement. "Further, the speed to produce and deliver those labels to our customers is much faster than other marketplace sources.  This is a win-win for our repair facility and insurer customers; it also minimizes the need for return trips for vehicle owners, thus providing a much better customer experience overall for everyone involved."
Auto Data Labels calls itself "the United States and Canada's largest manufacturer and distributor" of vehicle labels. Offerings include replacement VIN, tire pressure, under-hood, vehicle warning and federal safety certification labels.
ADL says it only sells to auto body shops and calls itself a "preferred (vendor) for MSO's, Dealership Collision Repair Centers, Franchises, Networks, Independent Collision Repair Facilities, and Insurance Companies throughout North America."
The label ordering process involves shops sending in images of the stickers they need and ADL reproducing the information on a fresh label using a template.
"All replacement labels come with a lifetime warranty against peeling, fading, or any manufacturer defect," ADL writes. "How can we offer this warranty? It's simple – the substrates we use have been tested to withstand all environments (from hundreds of degrees under the hood to extreme cold). Aside from testing by the material manufacturer, Auto Data Labels also conducts extreme temperature and longevity testing."
The ADL deal is the latest example of LKQ diversifying its portfolio. Former CEO Robert Wagman had expressed a philosophy of "putting one more part on the truck" to drive sales.
In 2016, LKQ bought auto glass manufacturer Pittsburgh Glass Works, keeping the company's aftermarket glass line. In 2017, it announced plans to greenfield a remanufactured transmission business. This year, LKQ bought Elite Electronics and a second unidentified scanning and calibration company.
"This represents our second transaction in the services sector" and was "consistent with our strategy to become a leader" in the diagnostics and calibration market, CEO Dominick Zarcone said of buying the second vehicle electronics company on an Oct. 31 earnings call.
The company's focus on profitability has given it a great deal of cash to buy more companies. Chief Financial Officer Varun Laroyia said Oct. 31 that LKQ had no large transactions in the pipeline, but it did see "certain buying opportunities" in North America as well as in Europe.
"We will judiciously deploy that cash," he said.
More information:
LKQ third-quarter 2019 earnings call
LKQ, Oct. 31, 2019
Featured image: An example of U.S. federal regulations governing vehicle labels. (Screenshot from Electronic Code of Federal Regulations)
Share This: