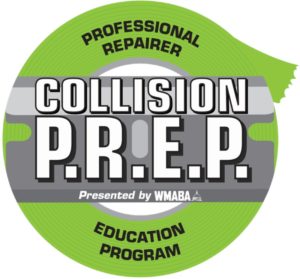 Two leading auto body repair trade groups recently announced the 2020 NORTHEAST show's Collision P.R.E.P. educational lineup, with special standalone time slots dedicated to Ford repair, leveraging owner's manuals and certified collision repair.
Collision P.R.E.P., a joint effort by NORTHEAST organizer AASP-NJ and fellow East Coast trade group WMABA, features 16 courses over NORTHEAST Weekend. The first of the classes begins at 3 p.m. Friday, March 20, and the final three all begin at 10 a.m. Sunday, March 22.
"WMABA is thrilled to be in partnership with AASP/NJ for Collision P.R.E.P., as the only opportunity to participate in national-level learning from the industry's leading experts on this side of the country," Washington Metropolitan Auto Body Association Executive Director Jordan Hendler said in a statement Feb. 5. "This slate of education is a huge value, and one worth traveling the distance. If you missed going to SEMA and SCRS' Repairer Driven Education, then you want to make sure to get you and your team to NORTHEAST and Collision P.R.E.P.!"
NORTHEAST itself runs 5-10 p.m. March 20, 10 a.m.-5 p.m on March 21 and 10 a.m.-3 p.m. March 22 in the Meadowlands Exposition Center, Seacaucus, N.J. Collision P.R.E.P. sessions are conducted at the nearby Holiday Inn.
"New this year, Friday's 5pm slot will now offer three options that attendees can take advantage of, bolstering the ability for repairers to take tracks through the weekend and positioning the bulk towards the start of the event when more repairers can join in," WMABA and Alliance of Automotive Service Providers of New Jersey wrote in a news release Feb. 5. "With three options also still available on Sunday morning, the three day offering is a concentration of education unmatched in the Eastern U.S."
The event begins with "OEM Workshop: Ford Discusses Accessing Repair Information, Collision Sectioning Procedures for Aluminum" at 3 p.m. March 20.
Repairers might want to leave work early that Friday to check out this one. AASP-NJ and WMABA singled it out for attention in their news release, and it features both Ford paint and body repair senior engineer Gerry Bonanni and Ford customer service division collision technical operations manager Adam Gair, as well as I-CAR instructor Pete Fryzel.
"This workshop, presented by Ford Motor Company in cooperation with I-CAR, is intended to provide a variety of useful information about Ford vehicles, technological advancements and collision repairs," a WMABA course description states. "It will overview Ford's collision philosophy, review current product lines, navigate the repair website, identify the most frequent types of damage on Ford vehicles and discuss the latest collision repair methods for Ford vehicles. We will demonstrate how to access several Ford websites during the workshop, so we encourage you to bring a laptop computer or tablet with you.
WMABA and AASP-NJ also promoted another Friday course in their news release: Collision Advice CEO Mike Anderson and DEG Administrator Danny Gredinberg's "Utilizing the Vehicle Owner's Manual to Educate Consumers and Insurers" scheduled for 7 p.m. March 20.
"This class will push into the realm of educating customers using the familiar owner's manual, including drivability, seat belt inspections, repair procedures and more," WMABA and AASP-NJ wrote Feb. 5.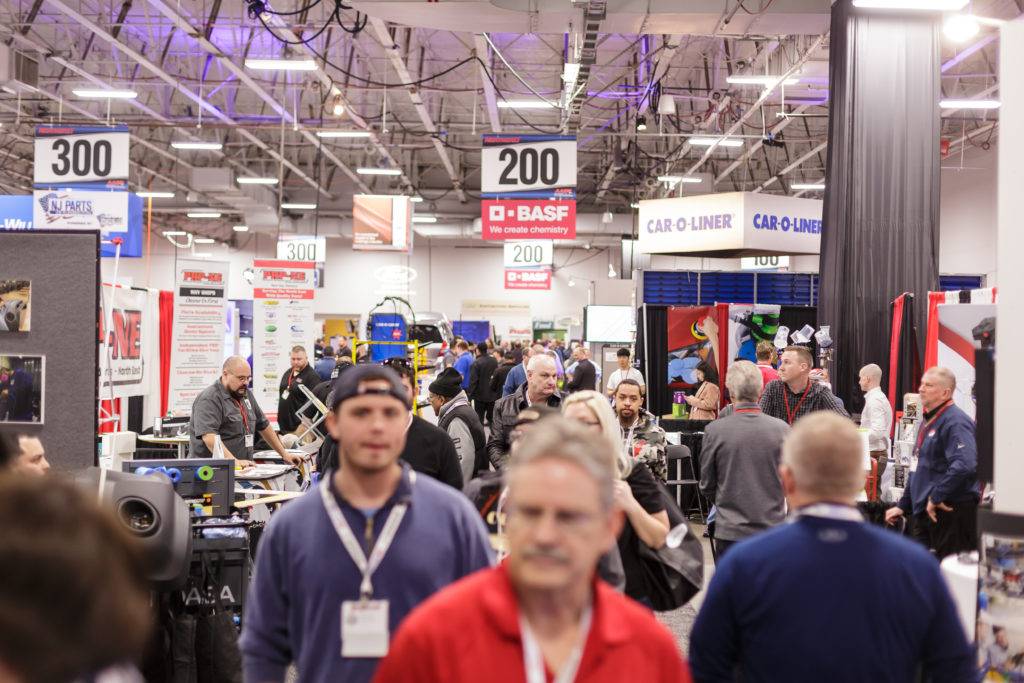 The session will also feature a preview of the Society of Collision Repair Specialists' Blueprint Optimization Tool, which the organization hopes to launch this quarter. The SEMA "Best New Product" winner leverages the SCRS "Guide to Complete Repair Planning," which features more than 1,000 not-included operations repairers might wish to incorporate into their sheets. The interactive version of the Guide can review a shop estimate and flag items which might not have been captured.
Finally, WMABA and AASP-NJ highlighted one of the two courses focused on OEM collision repair certifications. Saturday, March 21, will include the 12:30 p.m. session: "The Life of a Certified Repairer: An In-Depth Panel Discussion with Nationally-Known Certified Repairers."
"This in-depth discussion will focus on the gaining certification, repair information, equipment, training, tooling, as well as how repairers can position themselves for positive business relationships with OEMs," AASP-NJ and WMABA wrote.
See the full Collision P.R.E.P. lineup and register here. Prices vary for individual Collision P.R.E.P. courses, but you can buy a series pass to the whole shebang for $295 in advance or pay $325 at the door. (Classes all cost $10 more at the door too.)
And don't forget to register for NORTHEAST, which is free to attend as long as you sign up in advance. (Otherwise, it's $10 at the door.)
"People really need to get involved in their businesses, take control and start educating themselves, and there is nothing better than Collision P.R.E.P. at NORTHEAST," AASP/NJ President Jerry McNee (Ultimate Collision Repair) said in a statement. "It far outweighs any other training, and it's right here in your backyard. Collision repairers really need to participate in the entire show – education and tradeshow – to get the full effect."
More information:
Images:
The logo for the NORTHEAST Collision P.R.E.P. educational series is shown. (Provided by AASP-NJ and WMABA)
The floor of NORTHEAST 2019 is shown. (Provided by Thomas Greco Publishing)
Share This: