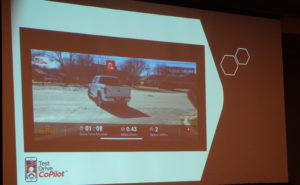 A new product announced last month draws attention to a potentially overlooked aspect of the collision repair business: test drive oversight and documentation.
Collision Hub, SCRS and a CIC committee last year highlighted the need to perform test drives for features like ADAS and the extensive time and effort such a "dynamic systems verification" might require.
CEO Frank Terlep said during a Jan. 15 product unveiling of Test Drive CoPilot that he's found out "a lot of people don't do these things."
He showed a binder of 32 pages of information regarding operations for 18 different OEM systems. "I was shocked" researching it, Terlep said.
"I feel bad for the repairers," he said. All the operations and names related to the systems are different, according to Terlep.
But even if an owner or manager knows that work must be performed, the question still remains: Was it?
Terlep pointed out to the CIC Week audience that the test drive is the only time a vehicle leaves the auto body shop owner's custody — without the owner having any idea what happened to it.
Perhaps the employee took the vehicle to McDonald's, Terlep suggested. Was the vehicle truly accelerated to 30 mph so a system activated, he asked.
"You don't know," Terlep said.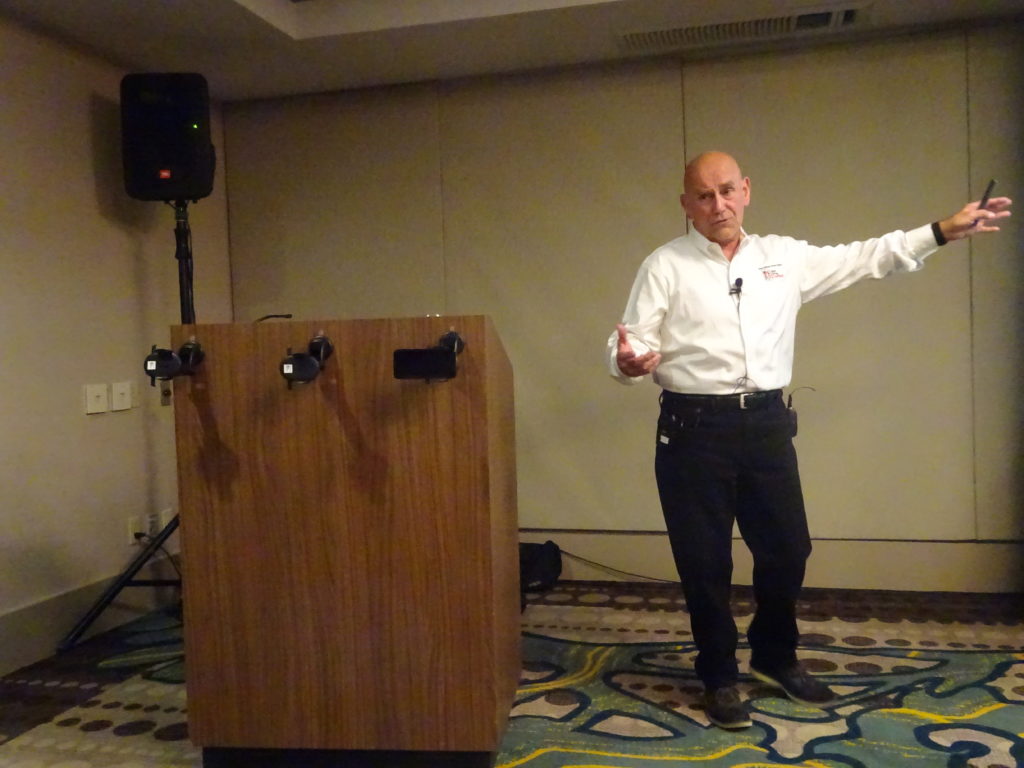 Regardless of whether your facility uses Terlep's product, he raises an interesting point for a repairer: How to document a process sufficiently to cover oneself with the vehicle owner, the insurer and, in the case of a technician, the shop owner.
Test Drive CoPilot is an app that a user would activate on a smartphone mounted on a dash. It captures video and audio so the technician driving the vehicle can dictate what's happening (for example, describing that the blinker is on and the blind-spot monitor works), according to Terlep. He said his company recommends verbal descriptions as a means for techs to document — the tech says "'I did this'" and "'I did that'" aloud, he explained.
His software captures the start time and records continuously until the ride is over, then automatically uploads it to the shop. "There's no fudging," he said. "The time is the time."
His system documents the "actual time" spent, Terlep observed. It didn't perform time studies.
The software also calculates the high, low and average speed and produces a map of where the vehicle went.
It also displays what his company has determined to be the OEM requirements for test driving a particular system. (That said, the usual caveat: Third-party aggregators might not be as accurate as the official OEM version accessed online.) Ultimately, Terlep said he ultimately wants to have the software read the requirements aloud to the technician.
For a small shop doing 50 repair orders per month, conducting 0.3-hour test drives on 75 percent of vehicles at $45/hour worked out to 11.1 monthly billable hours and $499.50, according to Terlep. He predicted most technicians weren't being paid for that time today. (And in reality, 100 percent of vehicles probably need test drives of some kind, and many of these instances would probably run longer than 18 minutes.) He said he charges $5.99 per test drive, or $99 per month or $999 a year per location and guaranteed the company wouldn't aggregate and sell off data.
More information:
"SCRS Education Committee Presents: Test Drive, Road Test and Dynamic Calibrations"
Society of Collision Repair Specialists, Sept. 26, 2019
NASTF OEM repair procedure links
Featured images: Test Drive CoPilot CEO Frank Terlep on Jan. 15, 2020, unveiled an test-drive documentation app that a user would activate on a smartphone mounted on a vehicle. (John Huetter/Repaire Driven News)
Share This: