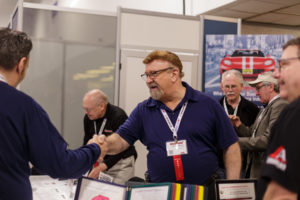 Though the coronavirus continues to make headlines, the Alliance of Automotive Service Providers of New Jersey confirmed to the collision industry Wednesday that the NORTHEAST trade show will still occur later this month in Seacaucus, N.J.
"The 43rd Annual NORTHEAST 2020 Automotive Services Show will be proceeding as planned, and will be held March 20-22, 2020," the trade group wrote in a news release Wednesday. (Emphasis AASP-NJ.)
Concerns over the COVID-19 coronavirus had led to some events being cancelled globally, the most high-profile perhaps the March 5-15 Geneva Auto Show under a Feb. 28 order by the Swiss Federal Council.
New Jersey doesn't appear to have any cases of coronavirus as of early Wednesday evening, nor did Pennsylvania. New York has 11, according to WLNY.
"For most of the American public, who are unlikely to be exposed to this virus at this time, the immediate health risk from COVID-19 is considered low," the Centers for Disease Control wrote in information dated Tuesday. "… It's currently flu and respiratory disease season and CDC recommends getting a flu vaccine, taking everyday preventive actions to help stop the spread of germs, and taking flu antivirals if prescribed." (The CDC also offered guidance dated Tuesday for anyone who has the coronavirus, lives in a community where a case was detected, or has either been exposed to it or visited an affected area.)
NORTHEAST venue Meadowlands Exposition Center will work to protect attendees, according to the AASP-NJ.
"The MEC has installed hand-sanitizing stations throughout the exposition center and will also be continuously cleaning and disinfecting frequently-touched areas including door handles, towel dispensers and countertops throughout NORTHEAST 2020.
"The MEC local staff is also being supported by (event management company) ASM Global corporate resources to ensure that we implement operational best practices throughout their network of facilities."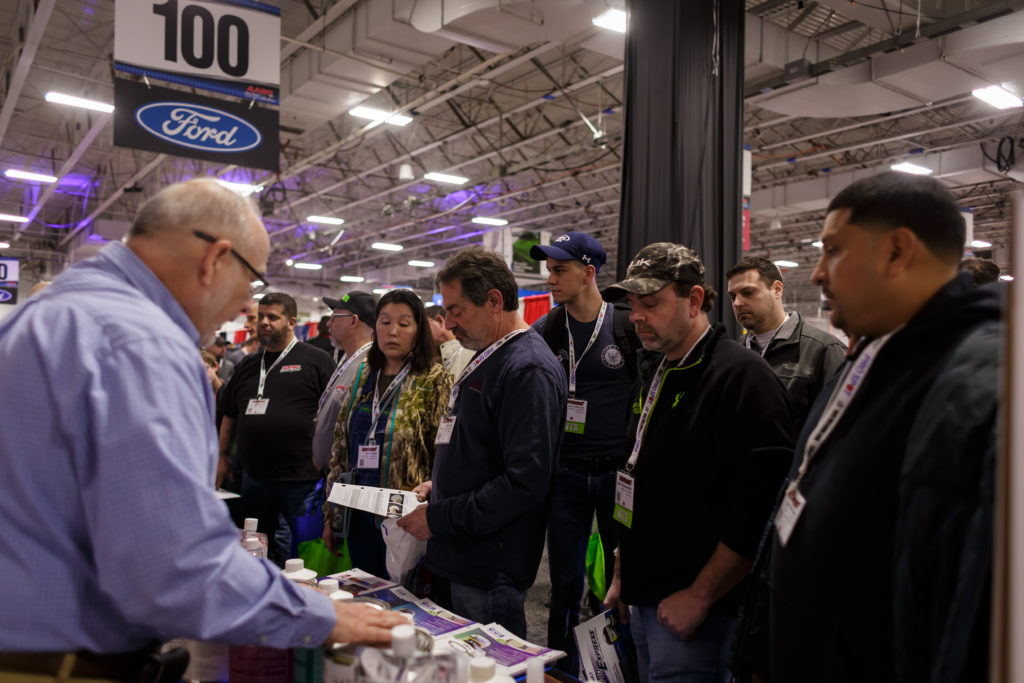 Nevertheless, AASP-NJ called employee and visitor safety "our top priority" and said it was "closely monitoring" the disease.
"Through public health organizations such as the Center for Disease Control (CDC) and the World Health Organization (WHO), we are staying abreast of the latest updates and announcements as they occur," AASP-NJ wrote. "We will continue to be guided by the prevention and best practices recommendations of these organizations, in conjunction with our local public health officials."
NORTHEAST will probably be the collision industry's second-biggest trade show of 2020, as NACE appears unlikely to occur this year. The New Jersey show includes the Collision P.R.E.P. educational series and the NORTHEAST Resolution Forum for AASP-NJ and other trade group members.
Moderated once again by Ed Kizenberger, executive director of LIABRA/NYSACT, the NORTHEAST Resolution Forum offers an opportunity for nationwide industry professionals to discuss issues affecting their states and associations on a daily basis, while also fostering an information-sharing environment for all in attendance. Each year, this event creates a space for industry leaders and representatives to engage in rewarding conversations about the topics most important to the industry-at-large.
As in past years, the 2020 Resolution Forum will be limited to collision repairers who are current, non-vendor members of participating trade associations only. Those interested in attending should email NORTHEAST Event Management for information.
"We look forward to presenting the NORTHEAST show and will continue to work to share the most up to date information possible, to ensure a positive show experience for every attendee and exhibitor of NORTHEAST 2020," AASP-NJ wrote.
For more information on NORTHEAST, visit www.aaspnjnortheast.com or www.aaspnj.org .
More information:
"NORTHEAST 2020 Update on Coronavirus Safety Measures"
Alliance of Automotive Service Providers of New Jersey, March 4, 2020
CDC COVID-19 coronavirus webpage
Images:
Alliance of Automotive Service Providers of New Jersey Executive Director Charles Bryant shakes a hand at NORTHEAST 2019. (Provided by Thomas Greco Publishing)
The floor of NORTHEAST 2019 is shown. (Provided by Thomas Greco Publishing)
Share This: