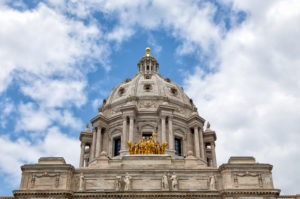 The Alliance of Automotive Service Providers of Minnesota and the Insurance Federation of Minnesota had neared a deal on a bill tying auto insurers to OEM procedures, but the effort ultimately proved unsuccessful.
Following that, both parties described their respective positions on the issue in a hearing Tuesday before the Minnesota House Commerce Committee.
AASP-MN's last offer has since entered the legislative process in the form of House File 4155, which was filed Wednesday.
The bill is similar to the House File 2234 tied to the hearing Tuesday. However, HF 4155 defines "vehicle manufacturer's repair specifications," says an insurer must cover the "reasonable" cost of following OEM repair procedures, and requires shops to provide documentation of the procedures if asked.
The bill would call it an unfair settlement practice when an insurer is:
denying payment for a motor vehicle repair performed in accordance with a vehicle manufacturer's repair specifications. For purposes of this clause, "vehicle manufacturer's repair specifications" means the technical repair procedures, processes, specifications, techniques, and tolerances applicable to the vehicle being repaired, as set forth in recall notices, bulletins, directives, and other authoritative instructions made available to repair shops and insurers for the purpose of communicating technical repair procedures. An insurer is responsible for providing coverage for the reasonable repair costs associated with meeting the vehicle manufacturer's repair specifications for a vehicle. Upon an insurer's request, a repair shop must provide documentation of the vehicle manufacturer's repair specifications relating to a specific repair. Notwithstanding any statement or recommendation contained in the vehicle manufacturer's repair specifications regarding the use of original equipment manufacturer parts, the use of parts where the insurer is responsible for providing coverage for the repair costs is determined under clause (7).
HF 2234, introduced nearly a year to the day before, had worded the new unfair settlement practice as:
conditioning payment to settle a claim on the use of a repair procedure or specification that conflicts with the repair procedures and specifications recommended by the original equipment manufacturer of the vehicle. Notwithstanding any statements or recommendations contained in the original equipment manufacturer's repair specifications or procedures with respect to the use of original equipment manufacturer parts, clause (7) governs the use of parts during an insurer-funded repair."
Both IFM public affairs Vice President Mark Kulda and AASP-MN Executive Director Judell Anderson on Friday confirmed a tentative deal had been reached. However, when the language was brought back to the AASP-MN advisory committee, concern arose over the definition of OEM procedures and exclusions from that definition, Anderson said.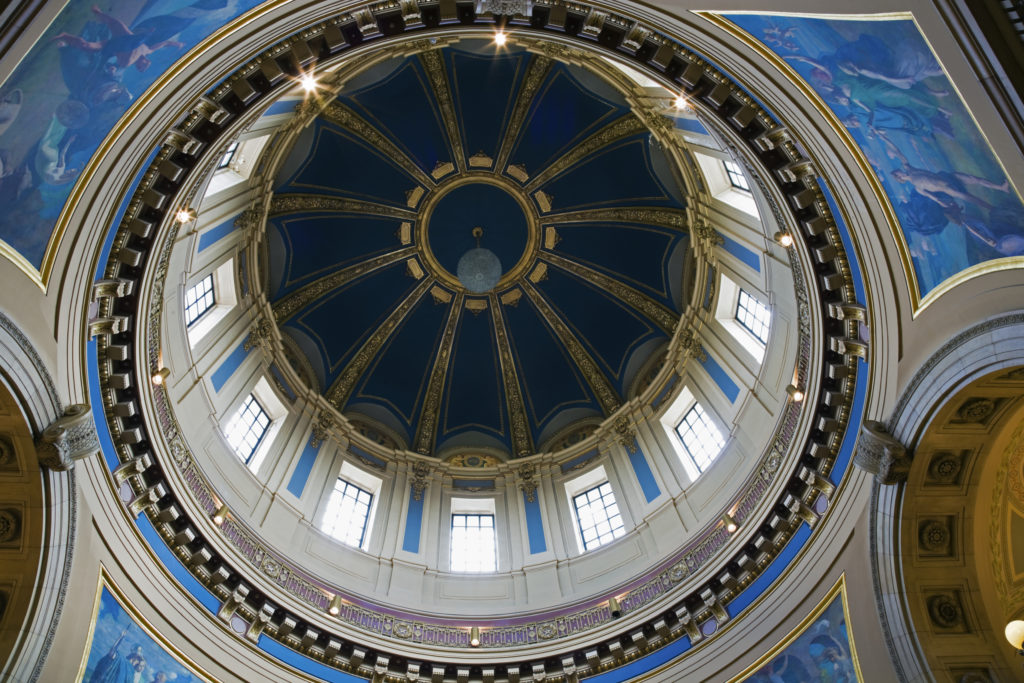 Kulda said the insurance industry's perspective was a desire to avoid situations where an automaker had a "generalized statement" instead of "repair-specific" recommendations.  Anderson said AASP-MN members viewed insurers' desired exclusions as  "very broad in nature" and felt they omitted "critical documents and guidance."
AASP-MN proposed using the language seen in HF 4155, deleting the exemptions sought by insurers, according to Anderson.
Kulda said insurers at that point weren't interested in ceding more ground than the original deal. Anderson said Minnesota carriers were also revisiting the issue in light of a insurance industry desire to create a broader national position on the issue.
"It is apparent from the tone of the Oversight Hearing that this repair industry initiative will likely face insurmountable barriers to enactment in Minnesota unless a compromise can be reached with the insurance industry," AASP-MN wrote in a news release Friday. "The 2019 efforts fell just short and now it is unclear whether the Insurance Federation of Minnesota will re-engage in negotiations on the issue until a consensus policy is developed by the insurance industry at the national level."
Despite the failure to achieve a deal, Kulda described the IFM's relationship with Minnesota auto body shops as much more cordial than insurer-repairer interactions in other states.
"We are very willing to talk," he said.
Insurance industry concerns
HF 4155 would seem to address some of the insurance industry concerns IFM Executive Director Aaron Cocking expressed during the HF 2234-linked hearing. (It also preserves the alternative parts exemption of HF 2234.)
For example, Cocking said HF 2234 offered no mechanism for insurers to "legitimately object to unnecessary repairs demanded by the repair shops" or dispute costs. HF 4155's language mentioning reasonableness might help here.
Cocking said IFM also felt repairers should be required to provide documentation of the standard used so insurers could verify work billed was actually performed. "Upon an insurer's request, a repair shop must provide documentation of the vehicle manufacturer's repair specifications relating to a specific repair," HF 4155 states.
But other criticisms might not be as addressable without compromising the concept of fixing a car according to the guidance of the people who built it.
Cocking implied it might be unconstitutional to have legislation that "delegates authority to a third party or references such guidance as standards that are not established by a recognized standard-setting process or organization."
All three national collision repair trade groups, Assured Performance and the insurer- and repairer-affiliated I-CAR define OEM repair procedures as the standard of care. A jury in the $31.5 million John Eagle Collision case also did the same when it found a Texas body shop's deviation from Honda repair procedures exacerbated the severity of a crash. As AASP-MN member Darrell Amberson told the hearing, the couple involved in the case survived but were "forever changed in their lives."
Cocking said the bill would add to costs "without a corresponding benefit to the consumer."
Cocking said the IFM also opposed a statuatory requirement where insurers had to pay for the vehicle manufacturer's "recommendations."
He said automakers should distinguish "technical repair standards from mere recommendations." Position statements, bulletins and other guidance should be treated on a "case-by-case basis after evaluating specific facts," the vehicle's equipment and the damage.
The language would allow "unnecessarily expensive repairs based on any general document from the manufacturers," Cocking said.
It is collision repairers' mission to repair a vehicle the way an automaker has instructed, Amberson said. Any attempt to alter that means one is behaving like "a bit of a amateur engineer"
Amberson (LaMettry's Collision) said insurers sometimes seek to use old or different methods to reduce costs.
"Sometimes, to be frank, they're a little stuck in the past," he said.
Amberson agreed that "repairs do cost more," but frequency and injuries from crashes are declining.
Amberson said that when he started in the business, collision repair was a "generic repair industry." But today, "that's ancient history." Virtually every repair finds a shop instructed to consult and follow OEM procedures. A vehicle must make a vehicle behave the same way as when it was initially crash tested.
"That is our mission," he said.
The $31.5 million John Eagle Collision verdict over failure to follow repair procedures and other less publicized cases "scares the living daylights out of us" as body shops, Amberson said.
Cocking said the decision to deviate from Honda repair procedures wasn't the insurer's. Based on testimony, John Eagle Collision "had gone away from those standards" on its own, he said.
Cocking allowed that technical repair guidance was "important," but "what is currently available is so varied that such a requirement will provide less clarity for consumers, insurers and repair facilities."
All OEM repair procedure websites can be accessed by repairers, insurers and consumers here.
Despite criticizing the validity of the OEM procedures, Cocking at one point called for them to be used in even more repairs.
Amberson noted that the bill wouldn't restrict a customer with a 20-year-old vehicle seeking to use a different fender or "something like that. … It's not saying that," he said.
But Cocking said the IFM didn't understand why insurer-reimbursed work should be treated differently than situations where the customer was paying completely out-of-pocket.
Any recommendation should apply to a repair and the auto body shop, "not just the insurer's payment," he said.
Be heard: Minnesota lawmaker contact information can be found here.
More information:
NASTF OEM repair procedures portal
Minnesota Commerce Committee hearing on OEM repair procedures legislation (Starts around 1:20:58)
Minnesota Legislature, March 3, 2020
Images:
The Minnesota Capitol is shown. (Wolterk/iStock)
The dome of the Minnesota Capitol is shown. (benkrut/iStock)
Share This: