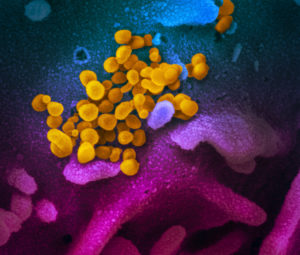 The Collision Industry Foundation on Wednesday said it had put up $100,000 to seed a fund dedicated to helping industry employees affected by the national COVID-19 coronavirus pandemic.
Any donations to the organization through May will be placed in the fund. The nonprofit hopes to collect another $100,000.
"Our hearts go out to all those impacted by this worldwide pandemic," CIF board President Michael Quinn (AirPro) said in a statement. "The CIF is prepared to step forward with an initial commitment of $100,000 and encourages all stakeholders in the industry to contribute and support collision repair employees, technicians and their families in the face of this crisis. 100% of your tax-deductible donations to CIF from now through May will be added to this COVID-19 fund, so we can help as many members of our industry as possible."
CIF, a 501(c)(3) nonprofit, helps collision industry professionals and their families following disasters. For example, they bought tools for repairers after Hurricane Katrina, funded a Christmas for families affected by California's devastating Camp Fire, and recently donated $10,000 to a shop owner whose son (a former shop employee) and daughter-in-law were slain and their young children orphaned in a mass shooting.
Quinn said the organization will distribute the funds to industry professionals who lost their jobs, became sick from COVID-19 or lost a family member to the disease.
The Centers for Disease Control estimates at least 68,440 cases of COVID-19 coronavirus and 994 deaths from the disease as of early Thursday afternoon.
Seasonally adjusted U.S. unemployment claims rose to 3.283 million for the week ending March 21 — up from just 282,000 the prior week.
"During the week ending March 21, the increase in initial claims are due to the impacts of the COVID-19 virus," the U.S. Department of Labor wrote Thursday. "Nearly every state providing comments cited the COVID-19 virus impacts. States continued to cite services industries broadly, particularly accommodation and food services. Additional industries heavily cited for the increases included the health care and social assistance, arts, entertainment and recreation, transportation and warehousing, and manufacturing industries."
Donate to the COVID-19 industry fund here. Those in the collision ecosystem who need assistance should visit the CIF's website here.
Quinn said the nonprofit had already received a request from a collision repairer affected by the nation's COVID-19 economic collapse. The facility had only been open since December.
"She just doesn't know what to do," Quinn said. "…. We'll put her in the queue."
He said he also referred the repairer to the Small Business Administration's free business mentoring resource SCORE.
In other COVID-19 news, the CDC has issued updated guidance for businesses on cleaning and disinfecting, keeping at a distance and strategies and recommendations. Read that here.
More information:
"Collision Industry Foundation Announces Fund Established for COVID-19 Victims"
Collision Industry Foundation, March 25, 2020
CDC COVID-19 updated guidance for businesses
Centers for Disease Control, March 26, 2020
Small Business Administration SCORE COVID-19 webpage
Featured image: SARS-CoV-2, yellow, the virus behind the COVID-19 coronavirus, emerges from lab-cultured cells, pink and blue. The image is from a scanning electron microscope. (National Institute of Allergy and Infectious Diseases-Rocky Mountain Laboratories)
Share This: