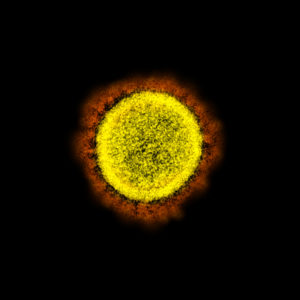 Independent shop leaders across the country confirmed business slowdowns from the national COVID-19 coronavirus response, but some had so far managed to weather the situation without layoffs.
Here's some of your peers' accounts of finances and staffing amid a pandemic, based upon interviews Tuesday.
New Jersey
"Driving is way down," said Paul Sgro, owner of West Long Branch, N.J.-based Lee's Garage. However, there's still work for his repairers to handle. "It's not completely dried up," he said.
Sgro said Lee's Garage had experienced "minimal layoffs." The company cut a couple of part-timers and made all staff hourly, and employees took an adjustment, he said.
Sgro described a good relationship with his bank and noted that some finance companies had reached out to the shop. He also plugged federal aid as a solution for collision repairers.
"Anybody who's not doing the SBA loans is crazy," he said.
Sgro said he's been working together with other small businesses in the area during the economic slump. He noted that it once was the small businesses supporting the community with assistance like sports team sponsorships. Now, the small businesses need the help from the community.
North Carolina
Chris Hedrick, general manager of Statesville, N.C.-based Statesville Collision Center, said his company had experienced a decline in estimates and "actual repairs" of "at least 50 percent, if not more."
But while business had slowed, "we're still open and planning on being open unless they tell us not to," he said.
As of right now, the company had only laid off an estimator, Hedrick said. He said "we've got enough cars" for piece-rate technicians to work normally, but "who knows" how long that would last.
Hedrick said the shop hadn't applied for the Paycheck Protection Program loans that had begun Friday.
The CARES Act initiative allows the nation's body shops and other small businesses to apply for low-interest, forgiveable loans guaranteed by the Small Business Administration.
Companies can borrow up to the equivalent of 10 weeks of payroll (up to $10 million) and have it all forgiven, with the amount waived proportional to the amount of employees kept on without pay cuts. The SBA said Friday small businesses must spend at least 75 percent of the money on payroll and the remaining 25 percent on payroll or other core expenses (e.g. rent) to have the debt wiped clean.
Mississippi
"It has slowed down a lot," said John Mosley, owner of Clinton, Miss.-based Clinton Body Shop. He said he hadn't instituted layoffs. "We're gonna keep our crew together," he said.
Mosley said he guaranteed staff 40 hours a week. The slowdown would be an opportunity to perform deep cleaning, he said. "We're gonna stay busy," he said.
"We're kind of prepared to see this thing through financially," Mosley said. He said he applied for a PPP loan. It'd be "good if we get it," but the shop has set aside money for an issue like this as well.
"We'll build it back again," Mosley said.
Mosley also owns an airplane refinishing business and said he has been able to move painters there too. "Everybody gets to make money," he said.
Mosley also has been contributing to the health care relief effort by hiring personnel to sew masks out of the shop's lint-resistant linen towels. Doctors are "loving" them, he said.
Mosley said he also used 5 gallons of alcohol from his coating business to make hand sanitizer using the World Health Organization's formula out of 5 gallons of alcohol he had on hand. He said he plans to drive to Texas and buy 90 gallons of alcohol, which should yield 115 gallons of hand sanitizer.
"I look at this like a war," Mosley said of such efforts.
Nebraska
Omaha, Neb.-based Dingman's Collision Centers still had vehicles to fix, according to general manager Andy Dingman. While that volume had "certainly declined significantly," the company hadn't let staff go, he said.
In fact, "traffic seems to be up this week," he said.
Dingman employs both piece-rate and hourly technicians, and the shop hasn't had to provide the piece-rate staff with hours. He said the company is blessed with a large enough backlog where it wouldn't feel a pinch until later this week or early next week.
The company had been "scheduled out significantly" before the pandemic response battered the economy, according to Dingman.
Dingman called keeping staff employed was "my biggest concern, frankly," and he had a commitment to keeping them working. "It may not be on a car," he said. He said he could think of some facilities which could use a cleaning.
Dingman said he also applied for the PPP but hadn't heard back yet. Banks have discussed a chaotic first day of the program, and Dingman said his shop submitted its application on Friday only to be told Saturday three more pieces of information were required.
"I can't say it's smooth, but it got submitted," Dingman said.
Utah
Trace Coccimiglio, owner of Draper, Utah-based Valet Auto Body, called business "way down."
However, employees "did surprisingly good" in March, he said. The second half was "better than we thought," and employees had "decent hours."
Coccimiglio doubted April would be as strong. On a typical Monday, the company might receive 15 vehicles and have 20-odd vehicles in production from the prior week. This Monday, Valet saw three dropoffs.
"I bet we're down 80 percent," he said.
Coccimiglio said he laid off staff including detailing, front office and parts personnel. An estimator married to a doctor who could capture extra shifts was cut to three days a week, he said. Valet has shaved $10,000-$12,000 in payroll, and Coccimiglio said he would probably look for more savings.
He said he planned to meet with technicians later in the day Tuesday to ensure there was "not too much hardship." Some staff were more able to weather a slowdown than others, according to Coccimiglio. Veteran techs might understand the ebbs and flows of the business and have set money aside, he said.
"Cashwise, we're OK," he said.
Coccimiglio said he applied for the PPP but wondered if it was "misdirected assistance" on the government's part. He wasn't sure if he would use the loans for staff or other expenses, and other business owners might not put it toward payroll either. Business health might be the immediate priority; as Coccimiglio put it, there's no chance the workers will have a job "if we aren't around."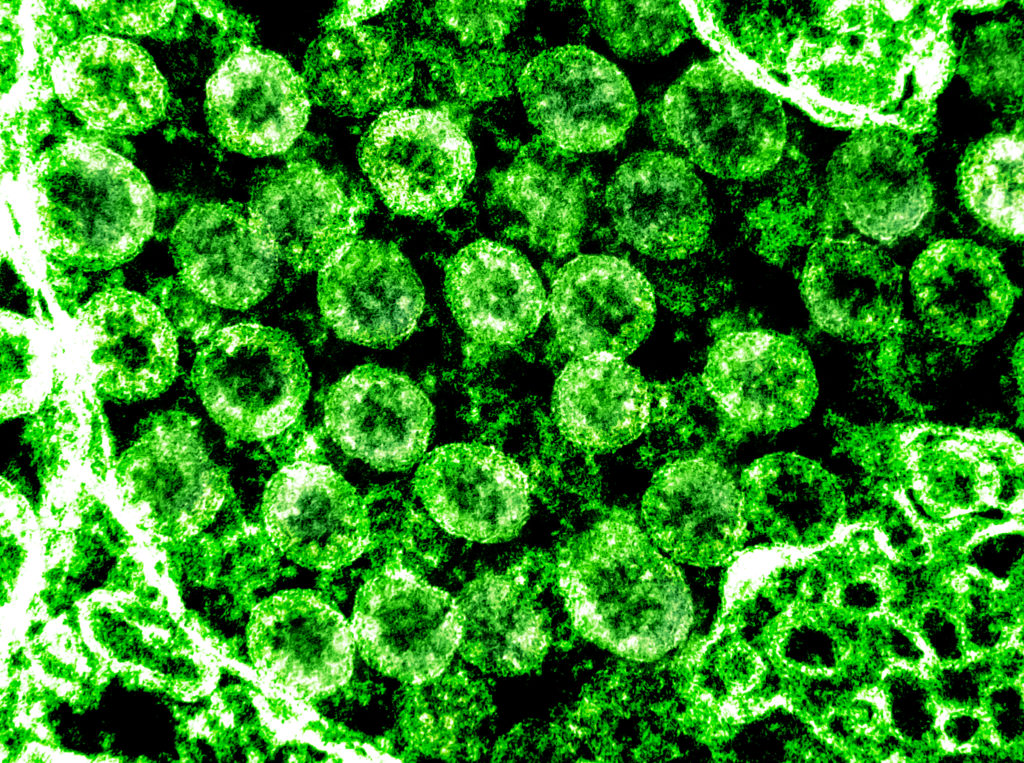 Montana
Owner Bruce Halcro said his Helena, Mont.-based Capital Collision Center had been fortunate with a "pretty good backlog."
At this point, he hasn't had to take steps to get piece-rate employees more time. Body technicians have enough cars to go around, Halcro said. Other staff has been assigned other work. Halcro said he's repainting shop floors and has also wiped all walls and lights down.
Halcro also described staffers as the kind who will take a few hours off during a slow time. "They're good that way," he said.
Halcro said he applied for the PPP, with his banker working on the process Saturday and reporting Monday the loan had been approved. Hedrick said he thought this would be enough money to address the problem. "That's 10 weeks," he said.
Halcro said he hadn't pursued other liquidity besides the PPP loan.
"I don't owe a nickel" other than on product received Tuesday, Halcro said. He said he only pursued the PPP loan after his banker urged him to, arguing that "'You're the exact guy'" that should.
California
San Rafael, Calif.-based Barsotti's Body and Fender is located in one of the first geographies ordered to shelter in place, manager Amber Alley said. Before that, the shop had already been feeling the effects of consumer behavior like a reluctance to leave vehicles, she said. And today, consumers definitely want access to their vehicles, she said.
Alley estimated Barsotti's had been hit "very hard" by the virus-related economic collapse.
"It's not looking promising," she said.
The facility had to cut a third of staff and would pursue federal stimulus funds, but you "can't really count on that," she said.
Focus Advisor managing director David Roberts recently said his California clients had experienced business "declines of 50% or more but surprisingly, perhaps due to 3 weeks of sheltering in place, some California shops are seeing assignments stabilizing."
Alley said Barsoitti's staff are a mix of hourly and piece-rate employee, and there's enough work after the layoffs that the company doesn't have to offer hours in a different way.
"We haven't got to that point yet," she said.
However, "we're not full," she said. Some employees are revolving or working less than 40-hour weeks.
In terms of liquidity, Alley said she did the layoffs early to shore up the company's cash position. "We haven't applied for any loans" beyond the stimulus, she said.
The company expected losses, but "our cash'll ride us through," she said.
The shop had to ensure it remained standing and relevant when the pandemic ended, Alley said of the layoffs. The situation might change if the company received the PPP loan, she said.
Alley said Barsotti's paid the laid-off employees all vacation time accrued first. "That's a big chunk of money," she said. The shop's five-year employees receive three weeks of vacation.
Alley said she hoped that the employees laid off were receiving close to what they'd made in the job, considering normal unemployment benefits combined with the additional $600 weekly subsidy Congress provided the jobless. However, she's spoken with former staff who still have yet to begin receiving unemployment from the backlogged state system. It "broke my heart," she said.
Correction: An earlier version of this story incorrectly described the forgivable amount of PPP loans. 
Businesses can borrow about 2.5 months worth of payroll, up to $10 million. The SBA forgives the whole thing and interest if the money was spent during an eight-week period; it decreases the forgivable amount proportional to cuts in the company's workforce or pay. At least 75 percent of the borrowed amount must go to payroll during those eight weeks, the remaining 25 percent can be used for certain eligible expenses including utilities and rent.
"The amount of loan forgiveness can be up to the full principal amount of the loan and any accrued interest," the SBA wrote April 15. "That is, the borrower will not be responsible for any loan payment if the borrower uses all of the loan proceeds for forgiveable purposes described below and employee and compensation levels are maintained. The actual amount of loan forgiveness will depend, in part, on the total amount of payroll costs, payments of interest on mortgage obligations incurred before February 15, 2020, rent payments on leases dated before February 15, 2020, and utility payments under service agreements dated before February 15, 2020, over the eight-week period following the date of the loan. However, not more than 25 percent of the loan forgiveness amount may be attributable to non-payroll costs."
The article has since been corrected to address this.
More information:
Treasury Department CARES Act "Assistance for Small Businesses" webpage
SBA "Coronavirus (COVID-19): Small Business Guidance & Loan Resources"
SBA Paycheck Protection Program (PPP) webpage
SBA Economic Injury Disaster Loan applications
Small Business Administration Paycheck Protection Program interim final rule
CDC COVID-19 coronavirus webpage for businesses
DOL's list of state labor agencies contacts
DOL CareerOneStop unemployment portal
DOL "How Do I File for Unemployment Insurance?"
Images:
A color-enhanced SARS-CoV-2 virus is seen in this transmission electron micrograph image. (National Institute of Allergy and Infectious Diseases https://creativecommons.org/licenses/by/2.0/legalcode)
Color-enhanced SARS-CoV-2 viruses are seen in this transmission electron micrograph image. (National Institute of Allergy and Infectious Diseases https://creativecommons.org/licenses/by/2.0/legalcode)
Share This: