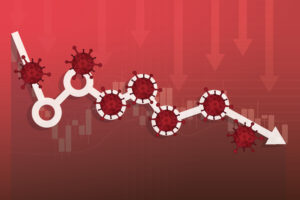 Two industry consulting entities recently advised auto body shops how to keep their businesses afloat and their staffs productive during the COVID-19 coronavirus economic slowdown.
Some of the advice from Focus Advisors and VeriFacts echoes strategies described by national MSO chains and independent collision repairers across the country.
Keep your business afloat
Focus managing director David Roberts wrote in an email Friday that collision repairers "have drawn down their lines of credit and slowed down or cancelled all investment spending. …
"Everyone we talk with is looking to borrow additional funds through the SBA's PPP loan facility."
Roberts agreed with this strategy.
"Cash is king," he wrote. "Get as much as you can and hang on to as much of it for as long as you can. If you have current lines of credit, draw them down so you have funds in case your lender decides to change the terms of your line."
He also instructed shops to seek federal funds "immediately."
"The PPP loan is inexpensive, forgivable and keeps funding your people for two months," he continued. "There may be follow-on programs with similar provisions in the next several months.  Speak with your bank or any bank with that services SBA loans ASAP."
The CARES Act initiative allows the nation's body shops and other small businesses to apply for low-interest, forgiveable loans guaranteed by the Small Business Administration.
Companies can borrow up to the equivalent of 10 weeks of payroll (up to $10 million) and have it forgiven, with the amount waived proportional to the amount of employees kept on without pay cuts. The SBA said Friday small businesses must spend at least 75 percent of the money on payroll and the remaining 25 on payroll or other core expenses (e.g. rent) to have the debt wiped clean.
Repairers also should "immediately" alter staffing and other expenses to preserve cash, according to Roberts, though he noted that any staff losses would lead to less of the PPP loan being forgiven. Industry businesses "are suspending 'nice to have' and personal expenses being run through the business," he wrote.
Roberts also encouraged shops to "Take care of your people.  Help them access government assistance – from the stimulus money to healthcare access to unemployment if that time comes.  Keep your techs, you will need them when the market returns.
Roberts recounted the recent cost-cutting moves by MSOs Caliber, Service King and Gerber. He also wrote that regional MSOs "have trimmed their costs, some even closing shops temporarily.  The larger PE backed regional MSOs continue to complete pending acquisitions with some looking to explore new acquisitions opportunistically."
Keeping busy
As for repairers who are still open and retain staff, VeriFacts recently offered suggestions for how to stay productive during a slow period.
"We are thinking of all of the collision repair shop owners, managers and technicians around the country as they deal with this health and economic challenge at work and at home," CEO Farzam Afshar said in a statement. "No one wants to face declining car counts and repair volume, but if there is a silver lining to all of this, it does provide an opportunity to focus on how you can improve your business during the downtime."
According to the consulting firm, a repairer should take advantage of the downtime to clean both their shop and paint department.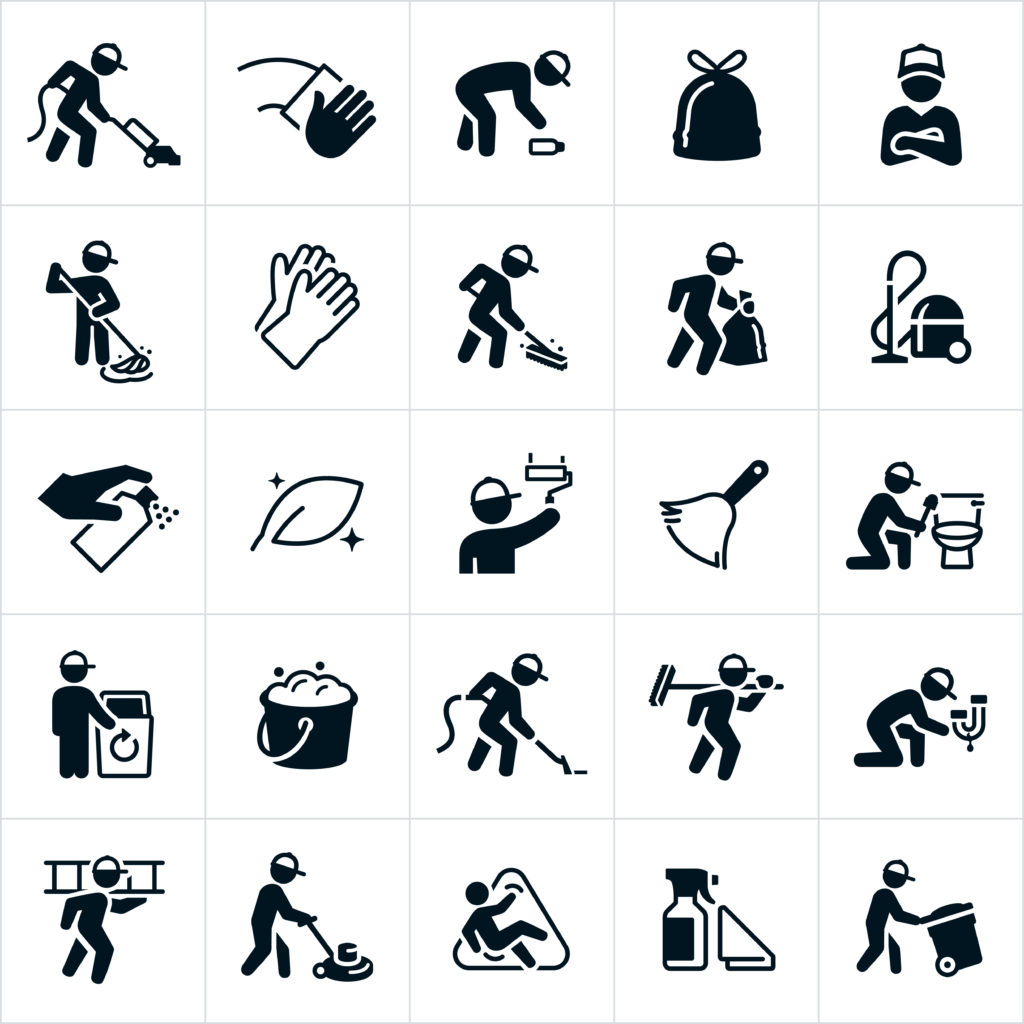 "Clean and sanitize all walls, counters, surfaces and floors," VeriFacts wrote in a Thursday email. "Consider interior and exterior painting to give everything an updated, fresh look – a project your team members may tackle while they aren't as busy repairing vehicles. And now that the shop is clean, it's an ideal time to explore opportunities to keep it that way, such as a dustless sanding system."
Over in the paint department, "Deep clean the booth and remove overspray, change filters, clean pits and update lighting," VeriFacts wrote.
"Reapply booth coating or sand down and repaint inside and out," it continued. "Consider adding a booth wrap on the inside walls and floors to make future cleanup easier. Also look at improving air movement for waterborne paint conversion. This may be the time to consider upgrading from your current booth to one that is more efficient to operate. If the paint room and all of the equipment in it is splattered and spackled, that's potential contamination and debris that could get in your paint and mar your paint jobs. This is a perfect opportunity to work with your paint partner to look at new paint systems that make it more organized and efficient, as well as adding wall containers for cups, lids and liners and counter surfaces that are easier to clean up. Reducing the painter's time in the mixing room delivers more profitability in the paint department!"
Pick up your parts and supply room if it needs it, and organize both for efficiency. "It's important to add a tracking system so as parts and supplies are consumed, they are re-ordered promptly, thus reducing delays on repairs," VeriFacts wrote.
Inventory all your supplies, parts and materials. Tally your equipment as well "so you can accurately depreciate on your financials," VeriFacts wrote. It's also an "ideal time" to maintain tools and equipment, the company wrote. If you need to replace equipment, make sure your new toy is approved by the OEMs you fix, according to VeriFacts.
Shops can also train their staff. "Technicians and team members frequently complain about lost work time due to training, so now is the perfect time to participate in online training and coaching programs," VeriFacts wrote.
A shop might focus on front-of-office administrative work.
"Annual or ongoing reviews often get put on a back burner in busier times, so this an ideal opportunity to conduct reviews with your employees, get their feedback and map out how to grow together," VeriFacts said. The shop might also choose to review its finances with an accountant or field operations team, it wrote.
Correction: An earlier version of this story incorrectly described the forgivable amount of PPP loans. 
Businesses can borrow about 2.5 months worth of payroll, up to $10 million. The SBA forgives the whole thing and interest if the money was spent during an eight-week period; it decreases the forgivable amount proportional to cuts in the company's workforce or pay. At least 75 percent of the borrowed amount must go to payroll during those eight weeks, the remaining 25 percent can be used for certain eligible expenses including utilities and rent.
"The amount of loan forgiveness can be up to the full principal amount of the loan and any accrued interest," the SBA wrote April 15. "That is, the borrower will not be responsible for any loan payment if the borrower uses all of the loan proceeds for forgiveable purposes described below and employee and compensation levels are maintained. The actual amount of loan forgiveness will depend, in part, on the total amount of payroll costs, payments of interest on mortgage obligations incurred before February 15, 2020, rent payments on leases dated before February 15, 2020, and utility payments under service agreements dated before February 15, 2020, over the eight-week period following the date of the loan. However, not more than 25 percent of the loan forgiveness amount may be attributable to non-payroll costs."
The article has since been corrected to address this.
More information:
Treasury Department CARES Act "Assistance for Small Businesses" webpage
SBA "Coronavirus (COVID-19): Small Business Guidance & Loan Resources"
SBA Paycheck Protection Program (PPP) webpage
SBA Economic Injury Disaster Loan applications
Small Business Administration Paycheck Protection Program interim final rule
CDC COVID-19 coronavirus webpage for businesses
DOL's list of state labor agencies contacts
DOL CareerOneStop unemployment portal
DOL "How Do I File for Unemployment Insurance?"
Images:
Take steps to protect your business during the COVID-19 coronavirus slowdown. (Artit Aungpraphapornchai/iStock)
Got some downtime because of the COVID-19 coronavirus economic slowdown? Consider cleaning your shop, VeriFacts said. (appleuzr/iStock)
Share This: