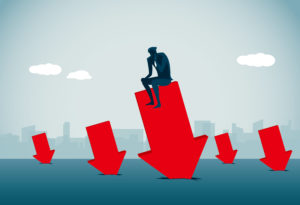 The federal government is offering incentives to keep staff on the workforce during the COVID-19 pandemic — including offering small businesses loans of 10 weeks of payroll and potentially forgiving all of it.
But for some shops, layoffs or furloughs might be the only option. The federal government has made this easier on employees when it does.
According to a Monday post by the U.S. House Ways and Means Committee's Republicans, the CARES Act increased unemployment benefits by $600 per week through July 31. Those furloughed are eligible to claim it. Thirteen weeks of extra unemployment are also possible.
"Unemployment benefits across the country averaged $385 per week in February 2020 but vary significantly by state," the committee Republicans wrote. "Generally, a person's benefits replace about 1/3 to 1/2 of their wages. The CARES Act provides an additional $600 per week on top of whatever a person would normally receive in their state – limited to the next 4 months (expires July 31, 2020). This will end up providing a higher than average wage replacement rate for low-wage workers."
The federal government has recommended state and local governments permit auto repairers to remain open as "essential businesses," and precautionary pandemic shutdown orders do appear to be exempting body shops. However, such orders and other work-from-home precautions still affect repairers by cutting the number of vehicles on the road.
This has led to layoffs or furloughs at national MSOs like Service King, Caliber and Gerber owner Boyd Services Group, with Service King specifically noting that those furloughed could keep benefits and "be able to file for the enhanced unemployment insurance recently implemented as part of the Federal CARES Act."
We're still seeking additional details from the U.S. Department of Labor, but it appears such layoffs could still produce higher unemployment insurance taxes for business, depending on your state's individual rules. You'll have to check with your state DOL regarding this matter.
For some "essential" employers and employees, the government's action could backfire by making a layoff a better deal for a worker than a job. Tax Foundation federal Vice President Karl Smith made this point in a Thursday Bloomberg column.
The average auto body repairer made $22.79 an hour and $47,390 in May 2019, according to the Bureau of Labor Statistics' most recent data. Median industry pay was $20.95/hour and $43,580; this means half of the industry makes less and the other half makes more.
'Buyer's market?'
For other enterprising and liquid repairers, the economic impact of the COVID-19 coronavirus could be an answer to their labor shortages.
As national competitors and other essential and nonessential employers shed staff, auto body shops. Unemployment rose by 1.4 million to 7.1 million Americans in March, bringing the jobless rate from 3.5 percent to 4.4 percent, the Department of Labor said Friday.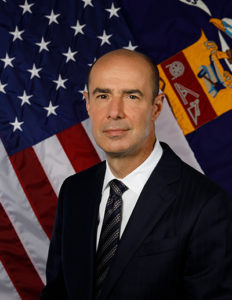 "This report reflects the initial impact on U.S. jobs of the public health measures being taken to contain the coronavirus," Labor Secretary Eugene Scalia said in a statement Friday. "It should be noted the report's surveys only reference the week and pay periods that include March 12; we know that our report next month will show more extensive job losses, based on the high number of state unemployment claims reported yesterday and the week before.
"The Trump Administration is taking thoughtful and deliberative actions to support workers and their families while they meet the challenges of this unprecedented health crisis. The legislation signed by President Trump in March provides historic financial support for America's workers and employers, as well as incentives for businesses to keep their workers on payroll, which will help our economy spring back as soon as possible to the vibrant conditions we had just weeks ago."
Other Americans — such as recent trade school graduates — might be looking for work but not be able to find it. It could be a buyer's market for an employer in that regard.
"Total nonfarm payroll employment fell sharply in March (-701,000), reflecting the effects of the coronavirus and efforts to contain it," the Department of Labor wrote Friday. "About two-thirds of the drop occurred in leisure and hospitality, mainly in food services and drinking places. Notable employment declines also occurred in health care and social assistance, professional and business services, retail trade, and construction."
Collision repair employees who still have a job might be lured away from a competitor by the promise of better pay. Unlike a salary or hourly worker, a piece-rate repairer might be reeling from a volume drop at a facility.
Some of the MSOs have alluded to this issue.
"Teammates who will continue to work in stores during this period will earn their typical wage but with guaranteed minimum hours and attendance bonuses, similar to what other companies have announced, to ensure they are provided adequate compensation given uncertain demand," Service King CEO David Cush wrote Thursday.
Caliber told us Monday it prioritized its employees who worked with customers and vehicles and put deferred executive salaries into employee assistance.
"We believe Caliber team members that take care of our customers and their cars are the heart and soul of this organization, and therefore, sacrifices are being made to ensure their livelihood is kept in-tact to the best of our ability," Caliber said in the statement. "This starts at the top and includes all Caliber partners. …
"Additionally, we have extended the company PTO policy and established a $2.5MM Employee Assistance Program funded from the deferral of Executive salaries, as well as donations from our Private Equity owners and teammates to support those individuals hardest hit."
Boyd Group Services CEO Tim O'Day told analysts March 18 that as the company's workforce was "largely" on commission, "our variable expenses can go down fairly meaningfully." However, he said it also had to consider factors like "long-term relationship" and the importance "employees have on our business over time."
There's one other potential silver lining for collision repair owners and employees to consider during this turmoil. The spate of forced closures of nonessential services demonstrates the worth of your chosen profession. It says something that society has recognized that a variety of four-year-degree professions aren't essential — but skilled trades like auto repair are deemed critical to the nation. This should be a point of pride for the industry, not to mention a sales pitch to students, parents and counselors evaluating career paths.
Correction: An earlier version of this story incorrectly described the forgivable amount of PPP loans. 
"The amount of loan forgiveness can be up to the full principal amount of the loan and any accrued interest," the SBA wrote April 15. "That is, the borrower will not be responsible for any loan payment if the borrower uses all of the loan proceeds for forgiveable purposes described below and employee and compensation levels are maintained. The actual amount of loan forgiveness will depend, in part, on the total amount of payroll costs, payments of interest on mortgage obligations incurred before February 15, 2020, rent payments on leases dated before February 15, 2020, and utility payments under service agreements dated before February 15, 2020, over the eight-week period following the date of the loan. However, not more than 25 percent of the loan forgiveness amount may be attributable to non-payroll costs."
The article has since been corrected to address this.
More information:
DOL's list of state labor agencies contacts
DOL CareerOneStop unemployment portal
DOL "How Do I File for Unemployment Insurance?"
"U.S. DEPARTMENT OF LABOR ANNOUNCES NEW CARES ACT GUIDANCE ON UNEMPLOYMENT INSURANCE FOR STATES IN RESPONSE TO COVID-19 CRISIS"
Department of Labor, April 2, 2020
Images:
The federal government is offering incentives to keep staff on the workforce — including offering small businesses loans of 10 weeks of payroll and only demanding two weeks be repaid. But for some shops and small businesses, layoffs or furloughs might be the only option during a COVID-19 slowdown. The federal government has made this easier on employees when it does (erhui1979/iStock)
U.S. Secretary of Labor Eugene Scalia. (Provided by Department of Labor)
Share This: