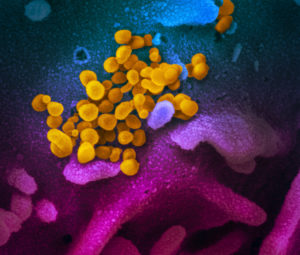 State Farm has told Select Service auto body shops it will reimburse an hour of body labor and $25 in materials expended cleaning vehicles as a precaution against the COVID-19 coronavirus.
"Thank you for all you are doing to continue to service our customers through these difficult times, while supporting community efforts to mitigate COVID-19 impacts," State Farm wrote, according to a Thursday Driven Brands email provided to Repairer Driven News.
"We have received several inquiries regarding charges for cleaning of vehicles related to COVID-19. State Farm will allow up to one hour at your body labor rate for cleaning of the vehicle. We will also allow up to $25 for cleaning supplies. Any such charge should be listed on the estimate as COVID-19 Cleaning.
"We plan to continue to accept these charges on your final bills consistent with the federal government directives related to social distancing and will continue monitor as activity in the marketplace evolves."
The State Farm guidance echoes a similar communication from Nationwide to its On Your Side direct repair program collision repairers.
"The guideline that we are using without a requirement for additional documentation is 1.0 labor hour and $25 for materials," the company wrote to On Your Side shops. (Emphasis Nationwide's.) "Please make sure the line entry says COVID-19 and leave the operation as blank."
Driven Brands is the parent company of CARSTAR and Maaco. Insurance Vice President Damien Reyna in disseminating the State Farm direction clarified the term "final bills."
"Please note that the reference to 'final bills' is not directing stores to wait for the Final Bill Supplement to add this charge," Reyna wrote. "The COVID-19 cleaning charge should be written during the course of the repair for applicable vehicles."
Contacted for comment, State Farm said Thursday it had nothing to share.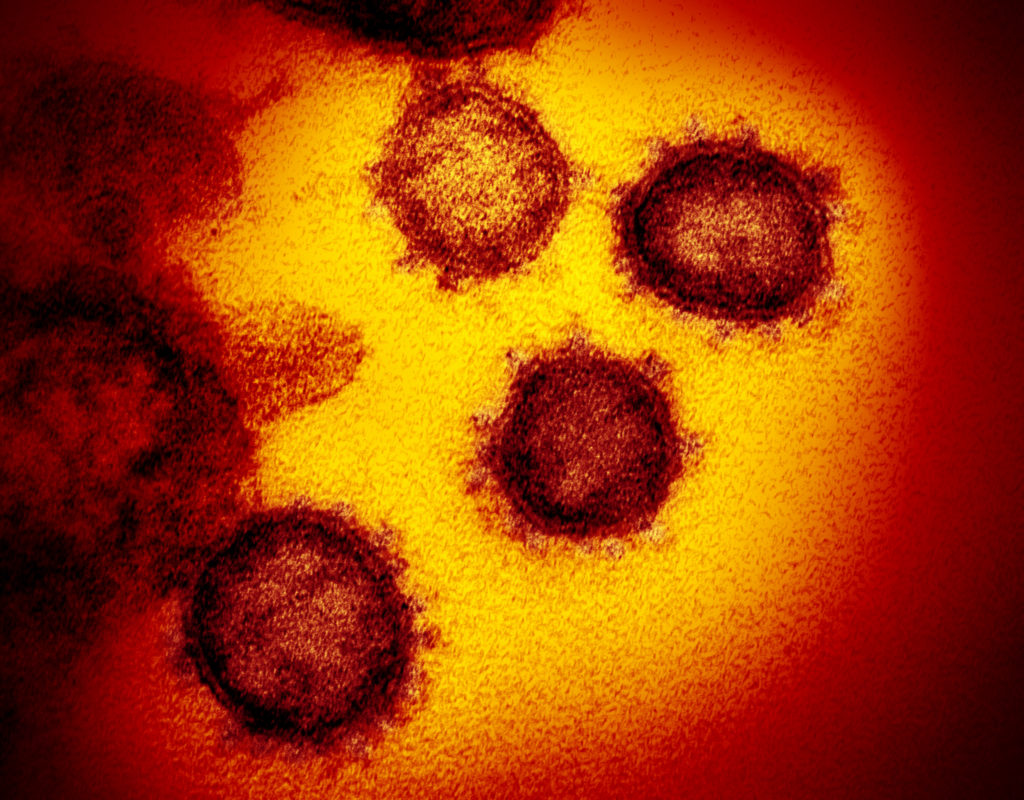 Another source forwarded us USAA's position on the topic. Learning Process Consultant Jimmy Horner in an April 2 document said the company would pay 0.5 in body labor and $15 in materials. This would stand until June 30, according to Horner.
"USAA recognizes the need to ensure the well-being of our customers and repair facility personnel during this national pandemic caused by the COVID-19 virus. In order to protect workers and customers when vehicles arrive and are delivered due to repairs paid by USAA, please adhere to the following process: USAA will pay the following fees for labor and materials to sanitize vehicles due to the COVID-19 virus upon request, or on estimates and supplements when vehicles delivered/dropped off for repair. …
"We realize this COVID-19 event has prompted everyone to take extraordinary measures to stay safe. USAA strives to protect our member's financial security and well-being, especially during these unprecedented times.  Note: This process and fee structure will be in effect until June 30, 2020." (Emphasis Horner's.)
Horner said estimates should reflect the following:
Part Code: Leave the Operation and the Part Type blank, Enter COVID in the code section, enter Sanitize Vehicle in the description, enter .5 body labor and $15.00 for materials. (Emphasis Horner's.)
We contacted USAA to see if they wished to offer more perspective on the decision.
"This effort is to ensure the health of repair facility personnel and our members, to protect their well-being as much as possible," the insurer said in a statement.
USAA didn't reply to another question seeking clarification on if these charges would be approved for each disinfection operation or are meant to encompass all of them. For example, is USAA approving 0.5 hours and $15 materials for cleaning at intake and another 0.5 and $15 at delivery, which would put it in line with State Farm and Nationwide? Or is it only willing to pay a single 0.5 hours and $15 cumulative for both actions? We've sent a follow-up email and will update with any response.
The Society of Collision Repair Specialists has cautioned repairers to examine how they communicate vehicle sanitization to customers.
"We've also seen examples of businesses promoting services to 'clean', 'sanitize' or 'disinfect' customer vehicles," SCRS wrote. "The Society of Collision Repair Specialists (SCRS) urges caution with the language used in your promotion of services. For instance, your facility can assure that you 'apply disinfectant', but there is no testing protocol to ensure that you 'disinfected' the vehicle. In our interaction with other industries, this has been a repeated caution; describe only what you perfomed, rather than a promise of what it accomplished."
The Centers for Disease Control has issued recommendations for companies on how to clean and disinfect during regular operations and if someone confirmed or suspected to have had COVID-19 has visited. It said companies should use disinfectants on the Environment Protection Agency's List N.
Ford also has released some reminders of what surfaces on a vehicle might require disinfection.
In related news, Reyna's email came a day after Solera regional managing director for Canada, India and Australia Atul Vohra discussed cleaning and materials on a Solera webinar.
Asked if shops were encountering acceptance, Vohra said "yes."
He said Canadian bills were "typically under 50 dollars." $50 CAD works out to $35.42 USD, so this might have been a reference to materials. We've asked Solera for clarification.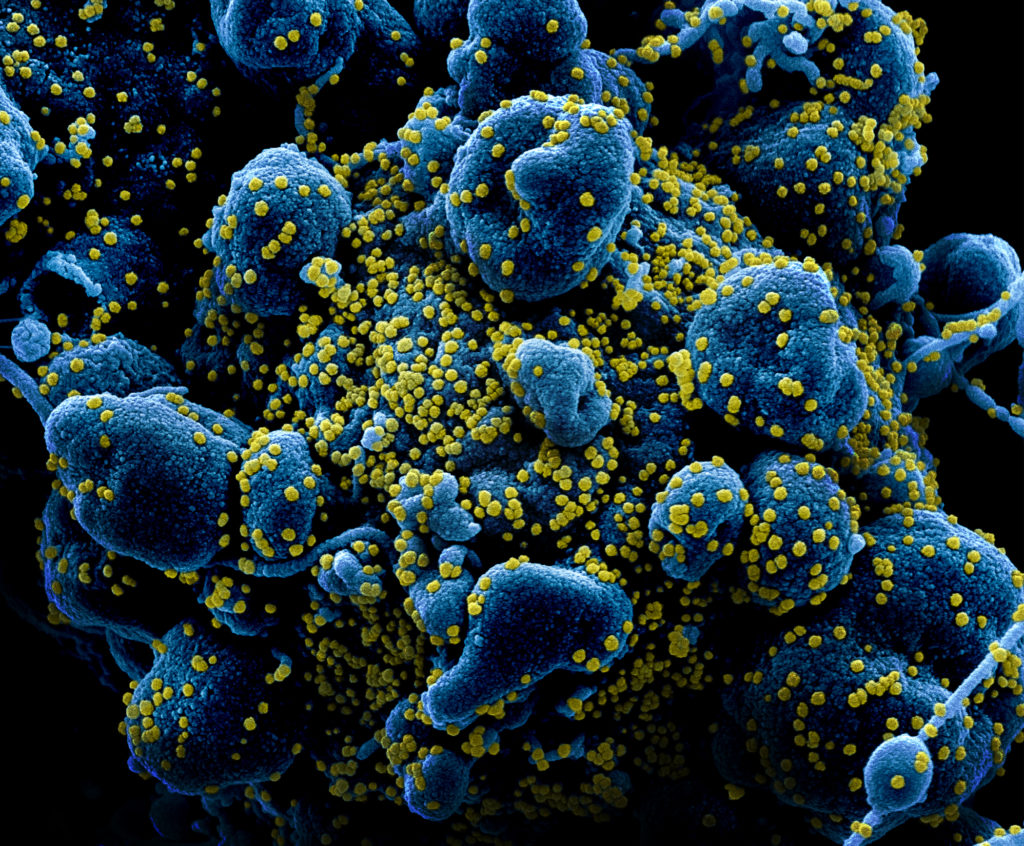 The virus on surfaces
The National Institutes of Health on March 17 announced that research it had done alongside the Centers for Disease Control, UCLA and Princeton examined the length of time COVID-19 can live on various surfaces.
"The scientists found that severe acute respiratory syndrome coronavirus 2 (SARS-CoV-2) was detectable in aerosols for up to three hours, up to four hours on copper, up to 24 hours on cardboard and up to two to three days on plastic and stainless steel," NIH wrote about the research published in the New England Journal of Medicine. "The results provide key information about the stability of SARS-CoV-2, which causes COVID-19 disease, and suggests that people may acquire the virus through the air and after touching contaminated objects."
A study published in the Lancet April 2 studied virus life on various surfaces at room temperature (22 Celsius, 71.6 Fahrenheit) and 65 percent humidity, though they cautioned their method for detecting the virus "does not necessarily reflect the potential to pick up the virus from casual contact."
"No infectious virus could be recovered from printing and tissue papers after a 3-hour incubation, whereas no infectious virus could be detected from treated wood and cloth on day 2," the Lancet study found. "By contrast, SARS-CoV-2 was more stable on smooth surfaces. No infectious virus could be detected from treated smooth surfaces on day 4 (glass and banknote) or day 7 (stainless steel and plastic). Strikingly, a detectable level of infectious virus could still be present on the outer layer of a surgical mask on day 7 (∼0·1% of the original inoculum)."
It's good that insurers are recognizing the need for such labor, but it's possible time and materials might exceed the amounts assumed by the carrier. If an insurer balks, repairers might wish to point out to the carrier and customer the alternative: Storing the vehicle and covering a rental for days while the threat of the virus diminishes.
"If it has been more than 7 days since the person with suspected/confirmed COVID-19 visited or used the facility, additional cleaning and disinfection is not necessary," the CDC instructs businesses.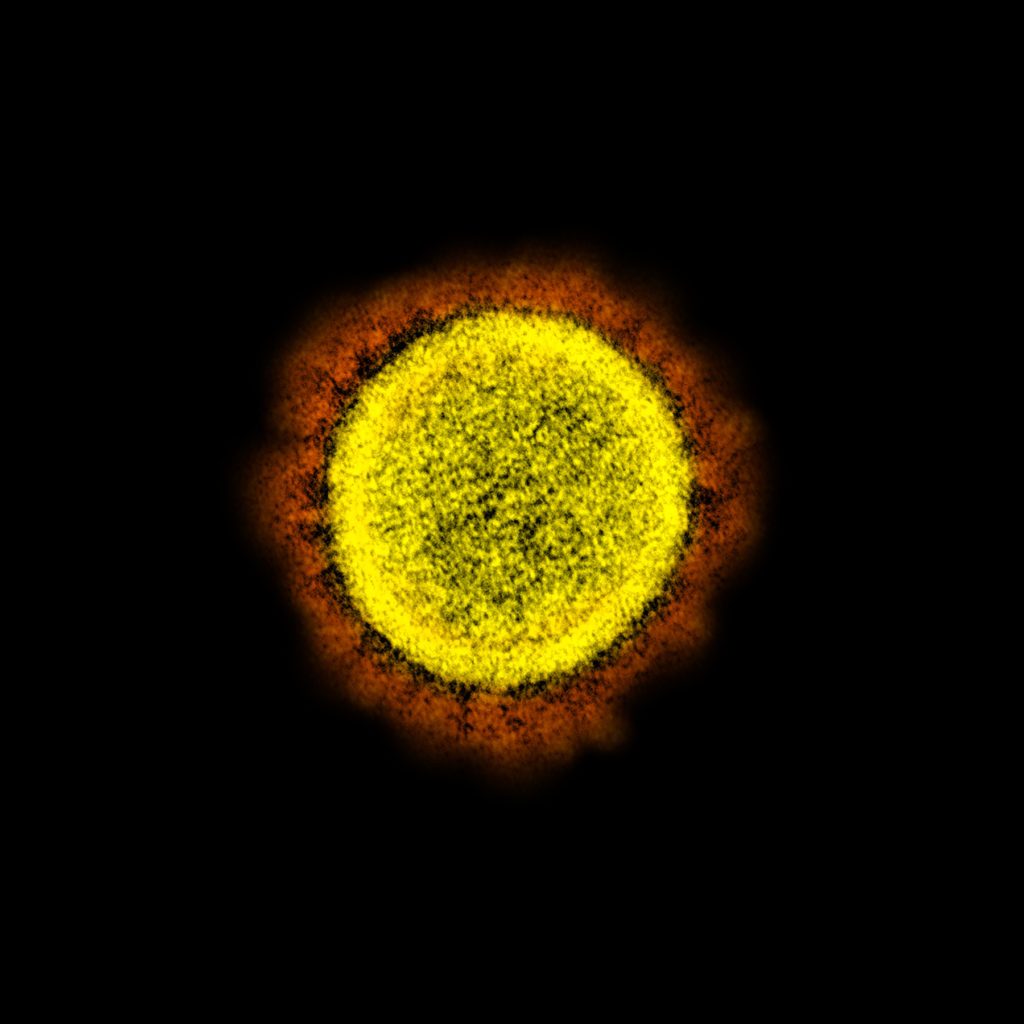 No definite ruling on heat yet
Unfortunately, the CDC hasn't figured out a temperature that will definitively kill the virus, according to an FAQ last updated April 16. So at this point, it appears you can't just bake the car in the paint booth and call it a day.
"Generally coronaviruses survive for shorter periods at higher temperatures and higher humidity than in cooler or dryer environments," the CDC wrote. "However, we don't have direct data for this virus, nor do we have direct data for a temperature-based cutoff for inactivation at this point. The necessary temperature would also be based on the materials of the surface, the environment, etc. Regardless of temperature please follow CDC's guidance for cleaning and disinfection."
The April 2 Lancet study suggests some hope exists on this front: "With the incubation temperature increased to 70°C (158 Fahrenheit), the time for virus inactivation was reduced to 5 mins." At 56 Celsius (132.8 Fahrenheit), the virus was undetectable after a half-hour. But to the CDC's point, the heat portion of the Lancet study didn't factor in other variables like surfaces.
Perhaps with more research, the CDC can give the industry a definitive temperature. However, it's possible that whatever level of heat kills COVID-19 would be intense enough to harm various components on a vehicle, rendering it a moot point.
More information:
CDC interim COVID-19 guidance for businesses
CDC guidance for businesses with suspected/confirmed COVID-19 cases
"Stability of SARS-CoV-2 in different environmental conditions"
Alex Chin et al, the Lancet, April 2, 2020
"Aerosol and Surface Stability of SARS-CoV-2 as Compared with SARS-CoV-1"
Neeltje van Doremalen et al, March 17, 2020
Images:
SARS-CoV-2, yellow, the virus behind the COVID-19 coronavirus, emerges from lab-cultured cells, pink and blue. The image is from a scanning electron microscope. (National Institute of Allergy and Infectious Diseases-Rocky Mountain Laboratories https://creativecommons.org/licenses/by/2.0/legalcode)
A transmission electron microscope view of SARS-CoV-2, the virus causing COVID-19, emerging from cells. (National Institute of Allergy and Infectious Diseases-Rocky Mountain Laboratories https://creativecommons.org/licenses/by/2.0/legalcode)
This colorized scanning electron micrograph image shows an apoptotic cell heavily infected with COVID-19 coronavirus particles, yellow. (National Institute of Allergy and Infectious Diseases https://creativecommons.org/licenses/by/2.0/legalcode)
A color-enhanced SARS-CoV-2 virus is seen in this transmission electron micrograph image. (National Institute of Allergy and Infectious Diseases https://creativecommons.org/licenses/by/2.0/legalcode)
Share This: