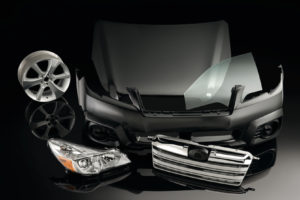 Our recent interview and research on Subaru yielded a couple of other tidbits beyond details on certified shop growth and auditing, and we thought repairers might be interested. Here's our "reporter's notebook" roundup:
Certified shops gravitate to OEM parts
Despite new position statements recommending vehicles be fixed at certified shops with OEM parts, Subaru has not changed its parts requirements for the company's network of collision repairers.
However, "most of our shops are highly OEM-centric anyway," national wholesale parts manager John Lancaster said in an interview last week. He said he felt it was a natural side effect of shops putting in the effort to collect the necessary equipment and completing a "pretty grueling" audit to get certified.
Lancaster noted that while Subaru can't force dealers to refer work to certified collision repairers, there's an opportunity for the two parties to have a "symbiotic relationship": Certified shops buy more OEM parts from dealerships, and dealerships refer them more work.
"If a collision repair is necessary, Subaru of America, Inc., strongly recommends that any repairs be performed by a Subaru Certified Collision Center using Subaru Genuine Parts designated for use in the specific Subaru vehicle being repaired, including all mechanical and electrical parts, body panels, and structural components," Subaru wrote in a recently revised aftermarket parts position statement. A new structural parts position includes a similar passage.
Subaru had originally planned to set an OEM parts metric for certified shops but ultimately discarded the idea in 2018, before enrollment had even begun for independent repairers. There were no plans to change this, Lancaster said.
Lancaster said it was "really hard to enforce that (an OEM parts rule)," and the company didn't want certification to come across as a parts play.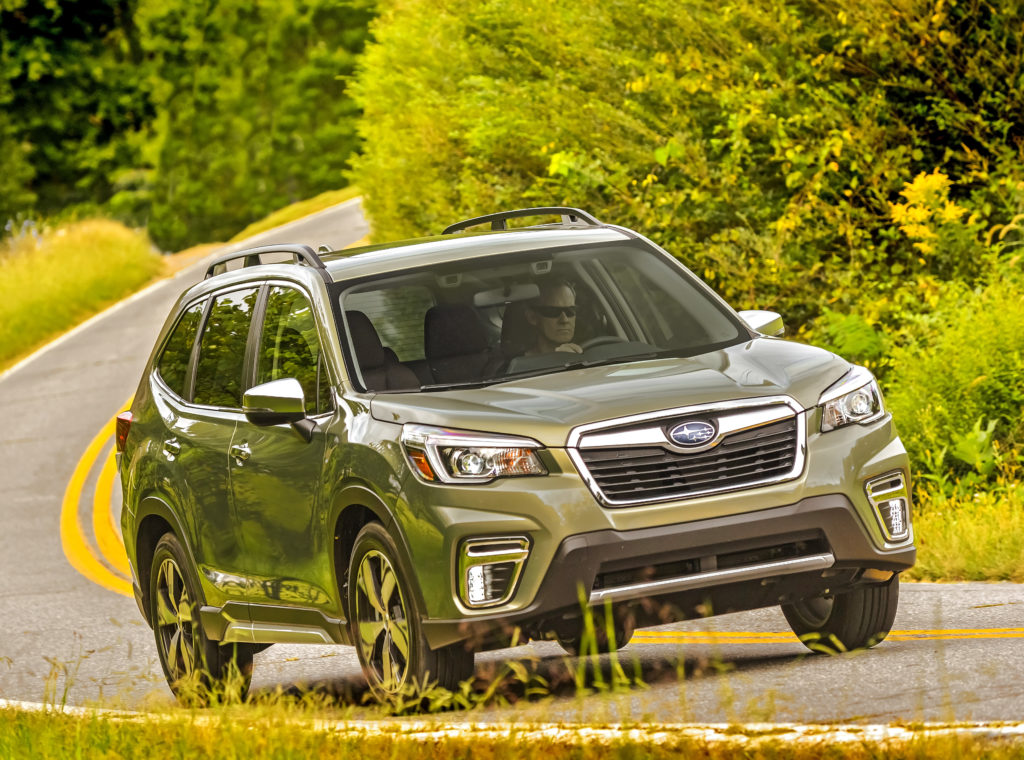 Subaru's only parts rule is one that shops were probably doing anyway (or are required to do so under state estimate rules). The customer must be notified somewhere that alternative parts were used and receive the option to have OEM, Lancaster said.
Lancaster said some customers are willing to go out-of-pocket for OEM parts because of their love of the Subaru brand, while insurers in other cases acquiesce and agree to cover the components.
A body shop might argue that as a certified facility, they need to perform the work correctly, Lancaster said. Some insurers will decide, "'We'll let this one go,'" while others will take a hardline stance that the repairer must hit a DRP metric, he said.
But customers might still demand the parts. Lancaster recounted a tale of a Subaru customer who called a shop, requested the relevant information and said they'd negotiate with the carrier themselves.
"A lot of our customers are like that," Lancaster said.
Recycled parts and position statements
Subaru in March issued a new position statement on structural repairs. This month, it slightly adjusted it to explain its view of recycled parts.
"Additionally, Subaru cannot guarantee the performance of, and does not warrant, any part that has been removed, salvaged, or recycled from another vehicle," the OEM now states. "Such parts may have been compromised in a prior collision or exposed to severe environmental conditions."
In related news, the Automotive Recyclers Association this week criticized the discussion of warranties in Subaru's aftermarket parts position statement.
"The use of any aftermarket or substitute structural, body, mechanical or electrical repair parts is not covered under the Subaru of America, Inc., limited warranty, replacement parts limited warranty or Subaru Added Security (SAS) agreements or contracts," Subaru wrote. "Subaru of America, Inc., is not responsible for any resultant damage caused by the use and/or installation of any aftermarket substitute part(s)."
Under Magnusson-Moss, the mere act of installing an alternative part can't void a vehicle's warranty, according to the Federal Trade Commission. However, if the part's failure compromises something else that is still under warranty, the OEM doesn't have to honor that contract, according to the agency.
"The Automotive Recyclers Association (ARA) strongly opposes Subaru's position statements which will mislead consumers and effectively ban the use of safe and economical alternative parts," the trade group wrote. "… ARA would point out that Subaru original equipment recycled parts are the very same parts manufactured by Subaru and have a long history of having been used in making vehicle repairs."
The Subaru language isn't new; it dates back to at least 2013. However, ARA Executive Director Sandy Blalock said in a statement that OEMs "have become more aggressive in their efforts to force recycled original equipment (ROE) and aftermarket parts out of the market.  The tactics stifle competition, greatly increasing costs to consumers which in turn can also cause more repairable vehicles to be declared 'total loss'."
"At the close of CY 2019, the industry's share of replacement part dollars was split at 61.8 percent OEM versus 38.3 percent non-OEM," CCC wrote in its 2020 "Crash Course." "Between CY 2018 and CY 2019 the average number of replacement parts increased from 9.9 parts to 10.5 parts, while the average number of repaired parts per claim have also increased."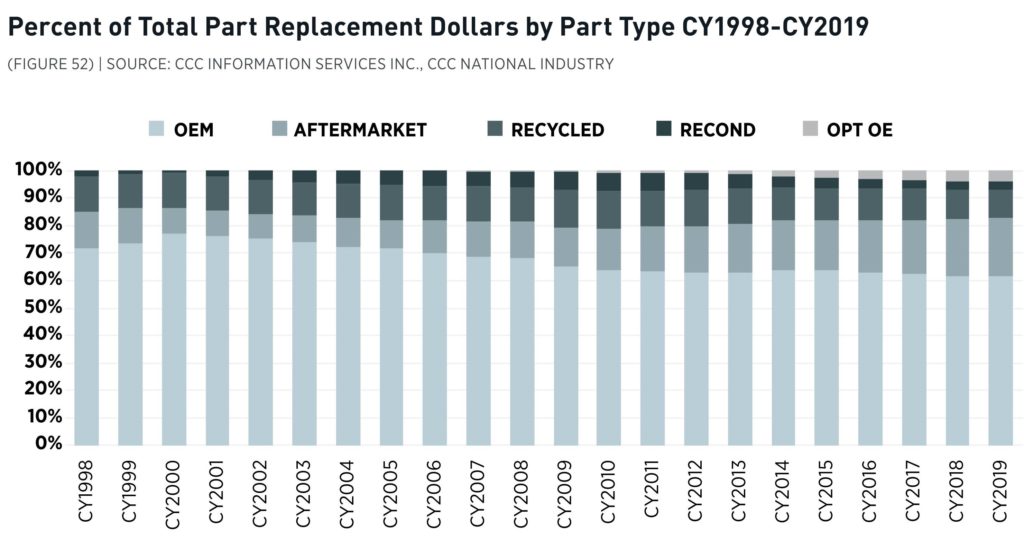 Certified shops in position statements
Given the significant attention position statements seem to draw in the collision ecosystem, we asked Subaru about the thought process behind recommending certified shops within one.
According to the OEM, this passage wasn't intended to send some sort of bold message to the industry.
"A lot of it was awareness," Lancaster said.
The point was to show "we're supporting the ones that have done it," Lancaster said.
We asked about the irony of an uncertified shop following a Subaru position statement which effectively instructs them to send the job elsewhere. Lancaster said that wasn't the point.
"I don't want that to happen," Lancaster said. He didn't think an uncertified shop would read the document and cease work on a Subaru. "I would hope not," he said.
We asked about the certification reference in the context of the recent push for OEM repair procedure legislation. Lancaster said he didn't know if state legislatures were considering it, and "we don't say 'required.'"
More information:
Subaru "Structural Repairs" position statement
Subaru, March 2020
Subaru "Use of Aftermarket Substitute Parts on Subaru Vehicles" position statement
Subaru, March 2020
Subaru OEM repair procedures (works best in Internet Explorer)
"Subaru's Positions Against Recycled and Aftermarket Parts is a Consumer Disservice and May Violate Federal Law"
Automotive Recyclers Association, April 14, 2020
Images:
Subaru collision parts are represented here. (Provided by Subaru)
A 2019 Subaru Forester Touring is shown. (Provided by Subaru)
"At the close of CY 2019, the industry's share of replacement part dollars was split at 61.8 percent OEM versus 38.3 percent non-OEM," CCC wrote in its 2020 "Crash Course." (Provided by CCC)
Share This: