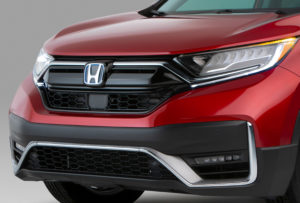 Repairers might have a little more time before they start encountering more speakers designed to alert pedestrians to quiet electrified vehicles.
NHTSA in 2016 mandated that all new electric or hybrid vehicles make enough "noise" that the visually impaired can hear them. Without the rumble of a traditional powertrain as a warning, unsuspecting pedestrians or cyclists might move into the path of a hybrid or fully electric vehicle running purely off the battery. NHTSA research has found hybrid-pedestrian collisions occurred around 1.2 times the rate of normal internal combustion engine vehicles.
The agency four years ago enacted the rule that any vehicle weighing up to 10,000 pounds must make between 43-64 decibels at speeds up to 18.6 mph or in reverse. Anything moving faster makes enough tire or wind noise that a blind pedestrian could hear it anyway, according to the agency.
Originally, NHTSA planned to require such noise on half of all new vehicles as of Sept. 1, 2018, and all new vehicles Sept. 1, 2019, under Federal Motor Vehicle Safety Standard 141. But in 2018, it gave manufacturers a break and moved the 50 percent date to Sept. 1, 2019, and the 100 percent date to Sept. 1, 2020 — i.e. Wednesday.
NHTSA is now poised to enact a new revision giving OEMs an extra six months to get to 100 percent rollout. The agency posted an unpublished interim final rule Friday detailing the change, with official publication expected Wednesday.
The requirement matters to collision repairers, for it might stick pedestrian-saving technology around parts you constantly handle.
Honda, for example, said last year it would offer a hybrid version of the 2020 CR-V as its first electrified crossover or SUV in the U.S. The OEM — who wants two-thirds of all worldwide sales coming from electrified electrified vehicles by 2030 — said the vehicle would carry a speaker in the front bumper to meet the NHTSA noise rule.
"CR-V Hybrid models benefit from a new Acoustic Vehicle Alerting System (AVAS) designed to increase awareness by pedestrians when travelling under electric-only power," the OEM wrote Sept. 18, 2019. "A speaker mounted in the front bumper generates a distinct audible alert that varies in volume depending on vehicle speed and is easily noticeable to pedestrians, but nearly inaudible to the driver or passengers under most circumstances."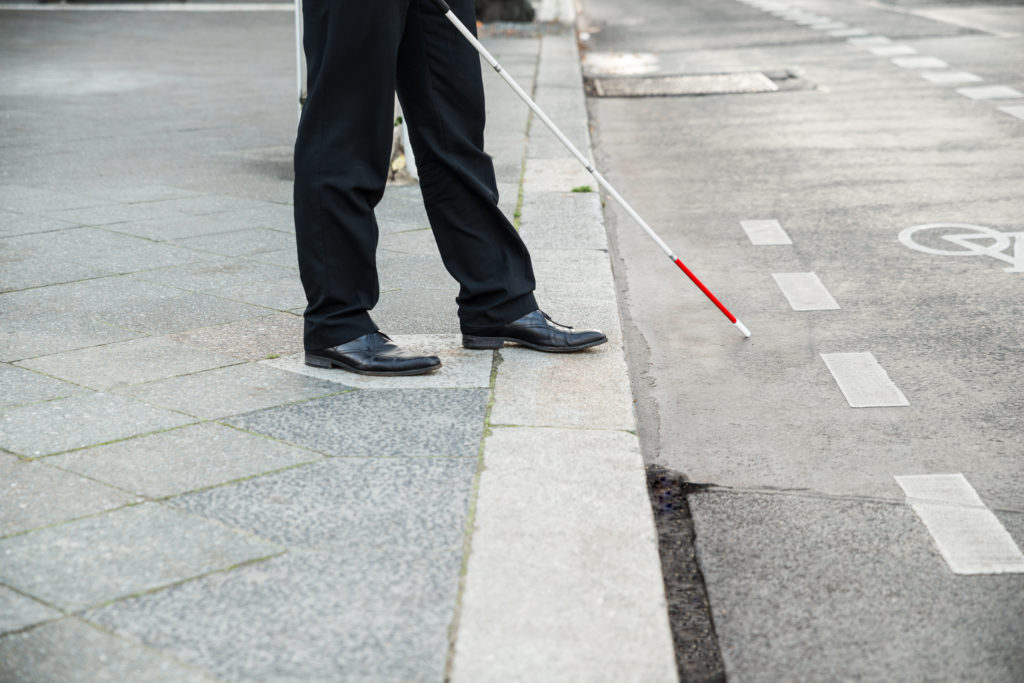 Seeking an extension
According to NHTSA, the Alliance of Automotive Innovation submitted an emergency petition April 29 seeking help. The trade group representing nearly major automakers said they all were ready to meet the Sept. 1, 2020, deadline — until the end of February.
"The petition details the challenges manufacturers have encountered in complying with FMVSS 141 due to disruptions in the supply chain caused by the Coronavirus Disease 2019 (COVID–19) public health emergency," NHTSA wrote Friday. "The petition requests three changes to the phase-in and compliance requirements of FMVSS 141. After considering the concerns raised in the petition, NHTSA has decided to grant the petition, in part, by electing to defer the phase-in and compliance dates by six months. NHTSA is denying the request for an alternative performance option during the phase-in period."
Some of the automakers had planned to backload the 50 percent compliance target, only to have their plans disrupted, according to NHTSA.
"The petitioner explains that several manufacturers planned to meet the 50 percent fleetwide phase-in requirement by producing compliant vehicles during the second half of the production year," NHTSA wrote. "With plants shuttered, manufacturers are now unable to produce enough FMVSS 141 compliant vehicles to counterbalance the volume of pre-FMVSS 141 hybrid and electric vehicles manufactured during the first half of the production year to meet the phase-in requirement."
Auto Innovators had sought a year extension, but NHTSA said the trade group "did not provide supporting data or information justifying such a deferment." The agency opted for six months instead but will take public comment on the year idea.
Repairers could encounter even more of a lag before seeing such technology in significant numbers on new vehicles. The Auto Innovators petition suggested some OEMs still need to finish making and selling enough noncompliant vehicles to pay off their tooling, and consumers might not flock to electrified cars as quickly as originally expected anyway.
"The petitioner also states that the national health emergency has led some manufacturers to reassess the financial plans they had in place for development of HEVs," NHTSA wrote. "The petitioner explains that these manufacturers have been unable to amortize the tooling of several pre-FMVSS 141 vehicle lines fully due to production disruptions, and need more time to produce these vehicles to recover their investment costs. The petitioner believes that manufacturers may be challenged further by the expected lowered demand for hybrid and electric vehicles due to the fall of oil prices."
NHTSA also didn't go for a suggestion that according to Auto Innovators "'simplifies the performance requirements…[to] require only that an HEV/EV vehicle emit sound.'"
"The Agency considered a similar alternative during the original rulemaking establishing FMVSS 141, and found that it inadequately specified the frequency content of sounds, such that many sounds meeting the alternative could be undetectable," NHTSA wrote. "The alternative also was found to allow many sounds that are less robust and thus more susceptible to being masked by surrounding ambient sounds."
NHTSA estimated in 2016 that installing a speaker to produce its required sound would cost consumers/OEMs $129.84 (counting the extra gas/electricity spent over time because of the system's weight) on a hybrid and $54.99 on an electric car.
Repairers might see different technology delivering the same outcome. NHTSA in 2018 agreed with an OEM proposal to rewrite FMVSS 141 so "the digital sound file and the sound processing algorithms will be the only specific criteria that are required to be the same from one specimen test vehicle to another."
Automakers had pointed out the existing language demanding vehicles of the same make-model-year combination have identical "alert system hardware components including speakers, speaker modules, and control modules, as evidenced by specific details such as part numbers and technical illustrations" boxed them in too much. Auto Innovators' predecessor trade groups argued that OEMs might source parts from different suppliers, and legal precedent typically precluded design-restrictive NHTSA rules.
Be heard: Comments on the rule change can be made here.
The 2020 Honda CR-V Hybrid is shown. (Provided by Honda)
Electrified vehicles might pose a risk to pedestrians, particularly the blind, due to an absence of engine noise. (AndreyPopov/iStock)
More information:
Interim final rule delaying FMVSS 141 full compliance
National Highway Traffic Safety Administration, Aug. 28, 2020
2018 NHTSA changes to FMVSS 141
NHTS, Feb. 26, 2018
2016 NHTSA FMVSS 141 final rule
NHTSA, Dec. 14, 2016
Share This: