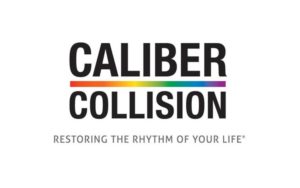 Caliber Collision last month announced it would repay landlords all back rent owed and would resume expansion — "with expectations to add over 100 new centers in 2020."
In an Aug. 31 letter to landlords Caliber shared with us Thursday, the MSO recapped its precautions for the national COVID-19 economic shutdown and reported it had emerged "well positioned to move into the future."
Caliber in late March told landlords it would cut rent payments 40 percent "while we solidify our business operations to adjust for the significant reduction in collision repair business." It promised to make the property owners whole.
"Despite having to contend with one of the most challenging environments our nation has had to face, we are pleased to tell you that we are in a position to follow through on that commitment," Caliber told landlords Aug. 31.
According to the letter, Caliber had been paying its full rent since July 2. It promised to direct-deposit or mail checks by Oct. 2 for the the amount it withheld in April, May and June.
"Caliber is well positioned to move into the future with the same, if not increased, financial strength that we have enjoyed over the past decade," Caliber wrote. "Our Caliber teammates cannot thank you enough for your support during this most demanding period."
Caliber also revealed how well it had weathered the pandemic thanks to the landlords' cooperation and the MSO's own internal cuts.
The company "(r)ight sized our home office and field support teams," cut executive pay 50 percent and ended bonuses outside the individual shop level, quit buying new shops, and "(s)ignificantly limited capital expenditures," it said Aug. 31. CEO Steve Grimshaw also temporarily quit collecting a salary, the company said in March.
Rival MSOs Gerber and Service King also instituted significant cost-cutting measures. However, Caliber said Aug. 31 it managed to avoid converting production facilities to intake centers — unlike the other two chains.
Caliber said it had "(s)ignificantly outperformed the industry from a sales perspective, based on industry data, by keeping all centers fully operational and retaining our talented technicians." It launched a minimum pay guarantee program for techs and used the executive pay cuts and personal contributions to seed an employee relief fund.
The MSO also "(p)roduced over the past four months our strongest customer service and cycle time operating metrics in the history of Caliber," it said Aug. 31.
Moody's in April announced it kept Caliber's longstanding corporate family debt rating at B2 but cut the company's outlook to "negative." It said Caliber's debt stood at about 6.9 times its earnings before interest, taxes, depreciation and amortization for the 2019 fiscal year. The company posted an EBIT/interest rating of "roughly 0.7 times" in the 2019 fiscal year, indicating it wasn't making enough to cover its interest.
However, Moody's did note Caliber's "leading market position," and O'Shea acknowledged the ratings agency felt "with nearly $300 million in cash presently, liquidity is sufficient to handle any forseeable cash flow deficits."
Caliber told the landlords Aug. 31 it produced positive second-quarter earnings before interest, taxes, depreciation and amortization, operating cash flow and free cash flow. The company also can tap more than $600 million "through a combination of decisive actions, strong performance and additional financing," it said.
Featured image: The Caliber Collision logo is shown. (Provided by Caliber Collision/PRNewsFoto)
Share This: