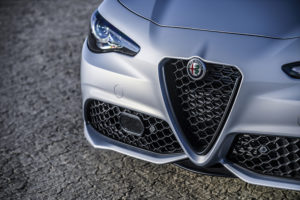 Assured Performance announced Friday that it now manages Alfa Romeo's OEM certification program for collision centers.
The company has for years certified "FCA" shops, but the FCA-owned Italian make was not included in this designation.
"Based on the requirements of the Alfa Romeo premium brand, a stand-alone network was the best fit to ensure safe and proper repair," FCA's Dan Reid wrote in an email.
Assured Performance confirmed Monday that its FCA certification program includes all U.S. FCA brands except Alfa Romeo and Maserati. (Maserati collision certification exists, but isn't handled by Assured Performance.)
Alfa Romeo collision certification became available to Assured Performance shops effective Sept. 1.
"While this certification remains separate from that of FCA, it is made possible due to an exclusive strategic agreement for Assured Performance Network to manage the Alfa Romeo Certified Collision Repair Facility program," Assured Performance wrote in a news release. "This makes Alfa Romeo and FCA integral strategic partners in leveraging the joint-effort collision repair facility certification services, infrastructure, and turnkey programs offered by Assured Performance Certified Collision Care."
Assured Performance's news release didn't say if additional training and equipment will be needed to work on the Italian vehicles, but the organization confirmed Alfa Romeo shop staff would need to reach I-CAR ProLevel 3.
The current generation of the Alfa Romeo Stelvio and Giulia use the lightweight "Giorgio" platform. Both had a significant amount of aluminum and an aluminum-composite rear crossmember when they debuted for the 2018 and 2017 model years, respectively.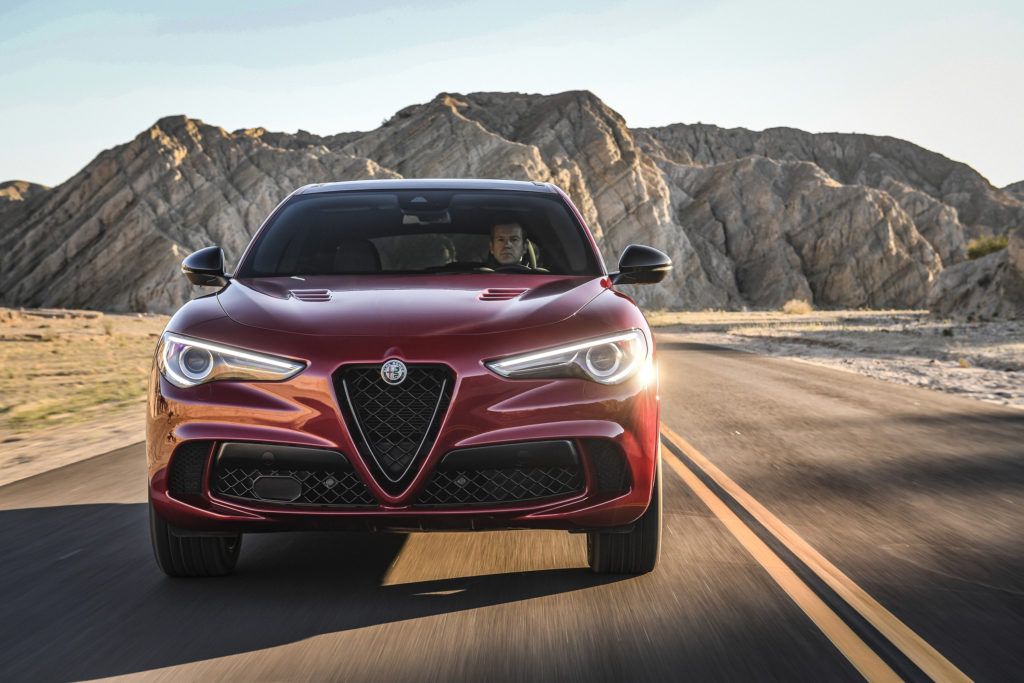 Assured Performance said Alfa Romeo-certified shops could use a logo and signage for the brand and would be included on the Alfa Romeo shop locator website and Mopar owner's companion app.
Alfa Romeo-certified shops who weren't already FCA certified would also have access to the perks accompanying that certification. These include marketing materials, "Unlimited use of the new dedicated FCA Technical support team," a free subscription to the official Tech Authority OEM procedure site, discounts on the wiTECH scan tool and FCA Automotive Management Institute classes and the OEM referral version of Body Shop Booster.
Customers also receive free towing to Alfa Romeo-certified shops, which might also help capture keys.
Both dealerships and independents can qualify for Alfa Romeo certification.
FCA sold 18,292 Alfa Romeos in 2019, down 23 percent. The 9,444-unit Stelvio proved the most popular model but was down 22 percent.
But despite these low volumes last year, it's worth noting that the brand is proportionally one of FCA's bright spots in the difficult COVID-19 year of 2020.
To date, Alfa Romeo sales through Sept. 30 are only down 6 percent year-over-year — compared to double-digit declines in all other FCA makes and a 20 percent drop companywide. In fact, the Stelvio is only down 1 percent for the first three quarters. One wonders if Alfa Romeo buyers have a brand dedication that could prove beneficial in driving business to certified shops.
More information:
"Assured Performance Has Partnered with FCA to Add Premium Italian Manufacturer Alfa Romeo to the Certified Collision Repair Network"
Assured Performance, Oct. 9, 2020
Images:
A 2020 Alfa Romeo Giulia Ti Sport AWD grille is shown. (Provided by Alfa Romeo)
The 2020 Alfa Romeo Stelvio Quadrifoglio is shown. (Provided by Alfa Romeo)
Share This: