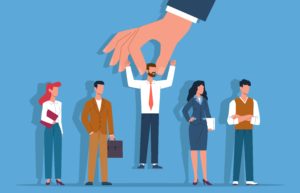 A Driven Brands prospectus and Kroll Bond Rating Agency new issue report last month offer collision repairers a look at the activities of one of the collision industry's biggest names.
The big news from the Dec. 22, 2020, prospectus was obviously Driven Brands' plans to pursue an initial public stock offering potentially worth hundreds of millions. And the Kroll Dec. 14 analysis was prompted by the franchise conglomerate's new $450 million debt securitization, expected to be repaid in 2028.
But the documents offer its collision industry franchisees and competitors some market intelligence besides these two "headlines" and the data on M&A sale prices we discussed in a separate article here.
Here's a few other highlights:
Leveraging data
Driven Brands owns major auto body franchise brands like CARSTAR in its Paint, Collision & Glass segment. But its automotive aftermarket presence extends much farther than that, encompassing a Maintenance segment with brands like Meineke, a Platform Service segment containing distributors and ATI, and a new Car Wash Segment incorporating what it calls the world's largest car wash company by location count.
This means the conglomerate is handling a significant number of vehicles daily and gleaning a significant amount of customer data — and information about other auto repairers. This provides a business advantage for actions like marketing and M&A, Driven Brands told investors in the prospectus.
"Our shared services are enhanced by our data analytics engine, which is powered by internally collected data from consumers, their vehicles and services that are provided to us at each transaction and further enriched by third-party data," the company wrote.
David Roberts, managing director of collision industry financial consulting firm Focus Advisors, mentioned data capabilities when asked about the Driven Brands IPO.
"While we have no inside information about Driven Brands, they have demonstrated their capabilities to continue growing both by recent acquisitions of FIXUSA, ABRA and International Car Wash operations as well as by increasing the number of franchisees and the revenue by location across most of their platform companies," Roberts wrote in an email Monday.
"They have plenty of growth cash now thanks to their recent debt financing and they are increasingly cross selling among their platforms.  The opportunities to combine data about vehicles and owners that patronize their aftermarket providers adds another dimension to their growth as well.
"So we expect investors will see growth in three dimensions – acquisitions, same store increases in absolute locations and income as well as additional revenue leverage from cross selling and data."
Driven Brands' prospectus observed how the company is already collecting "more than 40 million data elements collected each month" and has a "repository with approximately 18 billion unique elements. It said it uses such information "for improving our marketing and customer prospecting capabilities, measuring location performance, enhancing store-level operations, and optimizing our real estate site selection."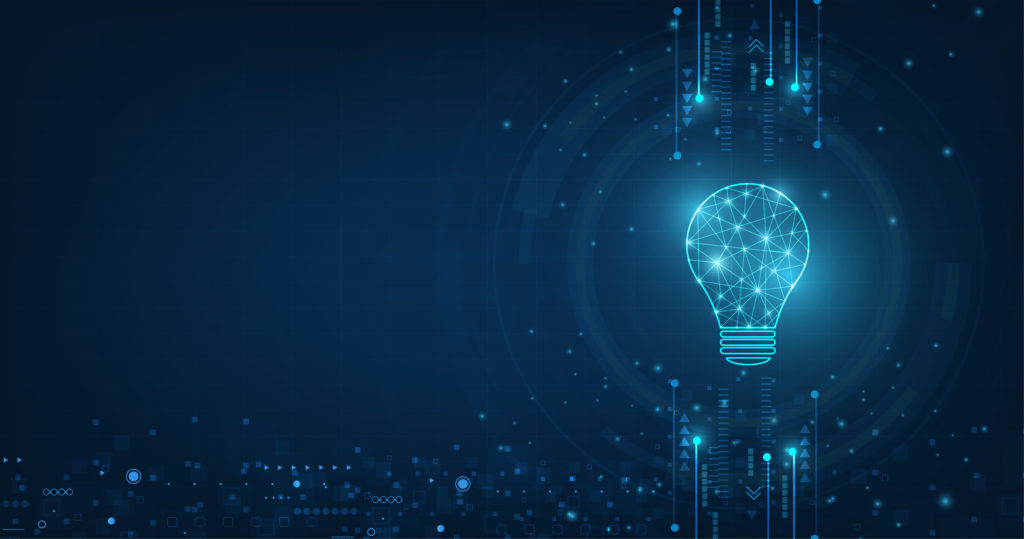 The company said it spent about $90 million on marketing in 2019, and data enhances such efforts and its promotional work.
"For instance, our proprietary data algorithms help optimize lead generation and conversion through personalized, targeted, and timely marketing promotions that provide customers with the optimal offer at the right time," Driven Brands wrote. "In addition, our data provides insights that are enabling us to identify and roll out new product offerings, improve menu design and optimize pricing structure across our brands. Use cases like these are regularly tested, refined and deployed across our network to drive store performance."
It said it also used data analytics for marketing and promotion "in respect of consumer sentiments relating to the ongoing COVID-19 pandemic."
Driven Brands said it used big data to site company-operated car washes and Take 5 oil change facilities.
"The success of our company-operated locations is supported by our deep data analytics capabilities that use proprietary algorithms and insights that enable us to identify optimal real estate and make informed site selection decisions," Driven Brands wrote. It also uses data analytics to find locations for expanding franchisees too.
The company said it was gleaning M&A prospects from its 1-800-RADIATOR & AC brand, which supplies about 100,000 parts stores, body shops and other automotive repairers, and the Automotive Training Institute's 130,000-shop client list.
"Additionally, 1-800-Radiator's extensive distribution relationships provide Driven Brands with deep data insights and a large, actionable list of prospective acquisition targets, complementing the attractive free cash flow generation of the business. …
"ATI's deep customer database of over 130,000 automotive shops provides us with a pipeline for future franchise development and acquisitions."
No 'no-poaching' rules
The prospectus and Kroll research both revealed that Driven Brands has dropped "no-poaching" clauses in franchise agreements, leaving the market open for its repairers to compete to hire each other's technicians amid a possible labor shortage.
Driven Brands said franchisors had drawn governmental scrutiny and private litigation over such agreements.
"Claims against franchisors for such 'no-poaching' clauses include allegations that these clauses violate state and federal antitrust and unfair practices laws by restricting the free movement of employees of franchisees or franchisors (including both corporate employees and the employees of company-operated locations), thereby depressing the wages of those employees," it told investors.
Driven Brands said all of its U.S. franchisees were held to "no-poaching" clauses until recent years. However, the conglomerate agreed to drop that contractual language to placate the Washington state Attorney General's Office.
"In 2018, the Attorney General of the State of Washington issued civil investigative demands to a number of franchisors seeking information concerning no-poaching clauses in their franchise agreements," Driven Brands wrote. "Beginning in January 2019, several brands, including ABRA, CARSTAR, Maaco, Meineke, Fix Auto USA and 1-800-Radiator & A/C, received civil investigative demands requesting information concerning their use of no-poaching clauses. To resolve objections to these clauses raised by the Washington Attorney General, these brands entered into an Assurance of Discontinuance with the state agreeing to no longer include such provision in any U.S. franchise agreement or renewal franchise agreement signed after the date of the Assurance of Discontinuance, to not enforce any such provisions in any of their existing franchise agreements and to notify their franchisees of these changes. In the case of Washington-based franchisees, these brands agreed to seek amendments to their franchise agreements removing the no-poaching clauses. … Prior to receipt of the civil investigative demands, our then existing brands operating in the United States decided to delete the no-poaching clauses in their franchise agreements."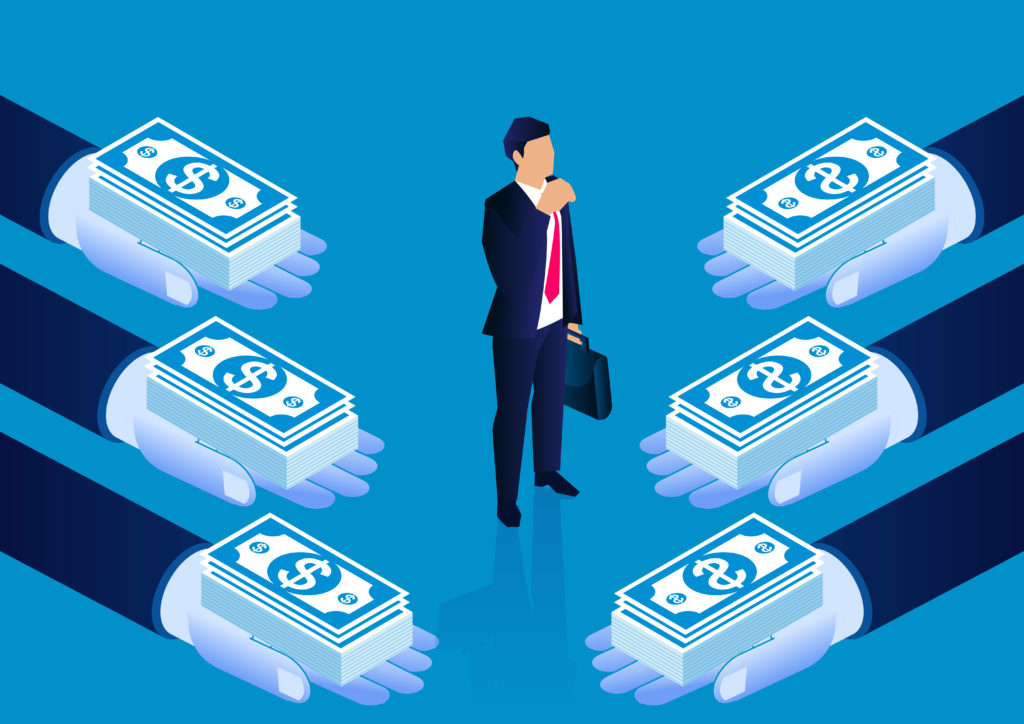 Driven Brands said it had not been fined over the deleted language, but it warned investors that lawsuits might still arise containing allegations regarding the old wording.
"All of our brands have notified franchisees that they do not intend to enforce the no-poaching clauses in their existing franchise agreements," Driven Brands wrote.
It said its companies abroad have also dropped no-poaching clauses when enacting new franchise agreements.
'Fix Auto' brand
Driven Brands and the Fix Network-affiliated Mondofix are still hashing out the issue of Fix Auto USA's branding.
Driven Brands told investors that its April 20, 2020, acquisition of Fix Auto USA included "a license agreement that has an estimated useful life of seven years."
On March 24, 2020 — about a month prior to the sale to Driven Brands — Montreal District Superior Court Judge Marie-Anne Paquette approved the results of arbitration involving then Fix Auto USA licensee 79411 USA and the Fix Network-affiliated Mondofix.
Details of the arbitration were kept confidential, but Paquette did say the parties had agreed to seek approval of the arbitration award holding 79411 and Mondofix had renewed a licensing agreement until Sept. 14, 2027. This timeframe would seem to fit what Driven Brands described in the prospectus.
We asked for confirmation 79411 USA was granted the license to use the Fix Auto USA brand through Sept. 14, 2027.
"The pending  arbitration also asserts that the transfer to Driven Brands violates a California franchise statute," Mondofix wrote Wednesday. "It is correct that the license runs through September 14, 2027."
Fix Network had criticized the April 20 news of the sale of Fix Auto USA to Driven Brands.
"We were not aware of this transaction nor did we consent to any transaction between Driven Brands and FUSA, as is required under the license agreement with FUSA's parent company," Fix Network CEO Steve Leal said in a statement April 22. "As such, we will pursue all legal avenues open to us to protect our lawful position as the owner of the Fix Auto trademark and design in the United States." The next day, Driven Brands confirmed it had purchased Fix Auto USA.
Driven Brands paint, collision and glass group President Michael Macaluso said in June 2020, "We believe we acquired Fix Auto USA in compliance with all the laws and regulations."
Kroll wrote Dec. 14 that the companies were still engaged in a dispute.
"The 'Fix Auto" brand is licensed from Mondofix Inc. ('Mondofix'), a third party that is not affiliated with Driven Brands, on an exclusive, royalty-bearing basis for use in connection with the licensee's business in the United States," Kroll wrote. "The licensee of the Fixed Auto brand is 79411 USA, Inc. ('79411 USA') which was acquired by Driven Brands in April 2020. On May 26, 2020, Driven Brands received a demand for arbitration from Mondofix alleging that the acquisition of 79411 USA by Driven Brands breached the licensing agreement with Mondofix. Driven Brands is in the process of defending 79411 USA in the arbitration."
We asked Mondofix if the dispute had been resolved since Dec. 14, 2020. "The arbitration is pending before the AAA," Mondofix said.
Driven Brands issued the following statement in response to inquiries similar to what we put to Mondofix: "Driven Brands has filed its S-1 in anticipation of becoming a public company. There is no guarantee that this transaction will occur. At this time, there is no further detail we can provide. The S-1 is publicly available at the sec.gov."
Other details of note
Other interesting tidbits from the prospectus include:
CARSTAR has a net promoter score of 85. ABRA registers an 87.
CARSTAR franchisees average 67 percent cash-on-cash returns. Meineke owners average 50 percent.
Driven Brands' performance-based agreements, a variation on the traditional direct repair program model, typically last one year but have a process for automatic renewal.
The PBAs can apparently be mercurial for large companies the way a DRP might be for a smaller one. According to Driven Brands, "relationships can change quickly, both in terms of pricing and volumes, depending upon collision repair shop performance, cycle time, cost of repair, customer satisfaction, competition, insurance company management, program changes and general economic activity."
One wonders if Spire Supply, Driven Brands' three-year-old in-house distributor of consumables like oil filters, will eat into the business of traditional jobbers. "We believe there is significant opportunity to continue growing Spire Supply through increased adoption across our franchisee network, introduction of new, complementary product lines and sale of products to third parties," Driven Brands told investors.
More information:
Driven Brands initial public offering prospectus
Driven Brands, Dec. 22, 2020
Driven Brands $450.0 Million Senior Secured Notes – Series 2020-2 issue report
Kroll Bond Rating Agency, Dec. 14, 2020
Images:
Driven Brands franchisees now can hire employees out from fellow Driven Brands body shops. (Olga Kurbatova/iStock)
Driven Brands is handling a significant number of vehicles daily and gleaning a significant amount of customer data — and information about other auto repairers. This provides a business advantage for actions like marketing and M&A, it told investors in a December 2020 prospectus. (Thitichaya Yajampa/iStock)
Driven Brands opted to drop "no-poaching" clauses from its franchisee agreements. (sesame/iStock)
Share This: