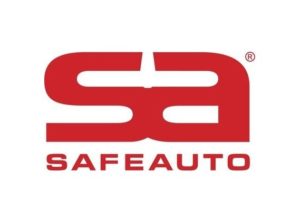 Allstate announced Tuesday it would buy nonstandard auto insurer SafeAuto for $270 million in cash and about $30 million worth of "pre-close dividends of certain non-insurance assets."
SafeAuto does business in 28 states and focuses on affordable state minimum auto insurance. Allstate plans to fold it into National General, which Allstate recently bought for $4 billion., following the SafeAuto purchase's expected third-quarter closing.
"It has been an honor to have worked with so many these past 27 years building SafeAuto into a company dedicated to making the purchase of auto insurance easy and affordable," SafeAuto co-founder and Vice Chairman Jon Diamond said in a statement. "We are delighted to turn the reins over to Allstate and National General, which together, will take Playing It Safe with SafeAuto to the next level."
Allstate said SafeAuto would "add capabilities and distribution" to National General's nonstandard auto insurance direct business "and leverage National General's track record of acquiring and integrating companies to accelerate growth. SafeAuto broadens the company's product and distribution footprint."
"SafeAuto will accelerate our strategy of offering affordable protection solutions by lowering costs and lead to higher growth," National General President Peter Rendell said in a statement Tuesday.
"I am confident that combining forces with National General with the backing of Allstate will allow SafeAuto to grow its platform in the non-standard space," SafeAuto Chairman and co-founder Ari Deshe said in a statement. "I wish to thank all of our past and present associates for their contributions to our success during our 27-year history."
Allstate was the nation's No. 4 private passenger auto insurer last year with nearly $22.73 billion in direct premiums written and a 9.11 percent market share. Prior to its acquisition, National General had been ranked No. 15 with more than $3.15 billion in direct premiums and a 1.26 percent share.
Dun & Bradstreet has projected SafeAuto brings in $438.01 million companywide today, but not all of that is going to be derived from private passenger auto insurance premiums. Even if it were, the addition combined with the National General revenue wouldn't be enough for Allstate to dethrone Progressive as the nation's No. 3 auto insurer. Progressive recorded more than $33.17 billion in direct premiums written last year.
"National General's integration of Allstate's independent agent businesses has made excellent progress, and the team has the capacity to integrate SafeAuto into its direct insurance business," Allstate personal property-liability President Glenn Shapiro said in a statement.
More information:
"SafeAuto Insurance Agrees to Join Allstate"
SafeAuto, June 1, 2021
"Allstate Leverages National General Platform to Grow Personal Property-Liability"
Allstate, June 1, 2021
Featured image: The SafeAuto logo is shown. (Provided by SafeAuto/PRNewsFoto)
Share This: