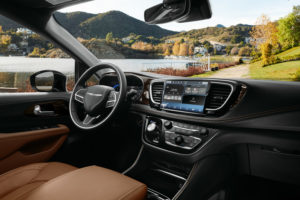 I-CAR on Thursday announced it would provide training and support for a new Mopar Certified Glass Installer Program — "the industry's first OEM glass repair certification."
"As vehicle glass installation continues to become a much more advanced repair given today's technology-laden vehicles, Mopar's new program is a step forward for the inter-industry," I-CAR CEO John Van Alstyne said in a statement. "In pursuit of complete, safe and quality repairs, this program reinforces the many new ways we can accomplish this overarching goal."
The shops will use "factory-engineered and factory-backed Mopar Glass," according to a Mopar Certified Glass Installer fact sheet. They also will be held to OEM repair procedures, according to I-CAR.
"FCA US LLC does not approve of or recognize glass replacement procedures where Authentic Mopar Parts are not used for Chrysler, Dodge, Jeep®, Ram and FIAT® brand vehicles," Stellantis (formerly known as FCA) wrote in a Nov. 20, 2019, position statement. "Any repairs performed not using Mopar Replacement Glass, and not following published repair guidelines and procedures, may expose current or future vehicle owners and occupants to unnecessary risk. FCA US LLC vehicles, systems and components are engineered, tested and manufactured to help protect vehicle occupants. They are engineered based upon both government-mandated and internal corporate requirements relative to Durability, Noise Vibration & Harshness (NVH) and Vehicle Safety."
I-CAR said it would virtually audit glass installers to see if they met Stellantis' requirements, a list the educational organization said it helped craft.
"With the constantly advancing technologies within the glass repair and replacement industry, and the trends to become even more sophisticated moving forward, the need for proper training, procedures and tools is more important than ever," Mopar product line manager Mike Fisher said in a statement. "Working together with I-CAR and the JRT Agency, our industry-first Mopar Certified Glass Installer Program addresses all the needs of dealers, repair shops, insurance agencies and distributors, ensuring our customers receive a factory-backed repair that meets strict original equipment quality and safety standards."
The program requires every vehicle to "have a documented repair process and procedures." A shop must prove they could document "proof of FCA OEM repair procedure access and usage. Store the record of the procedure used and proof of calibration(s) performed for compliance."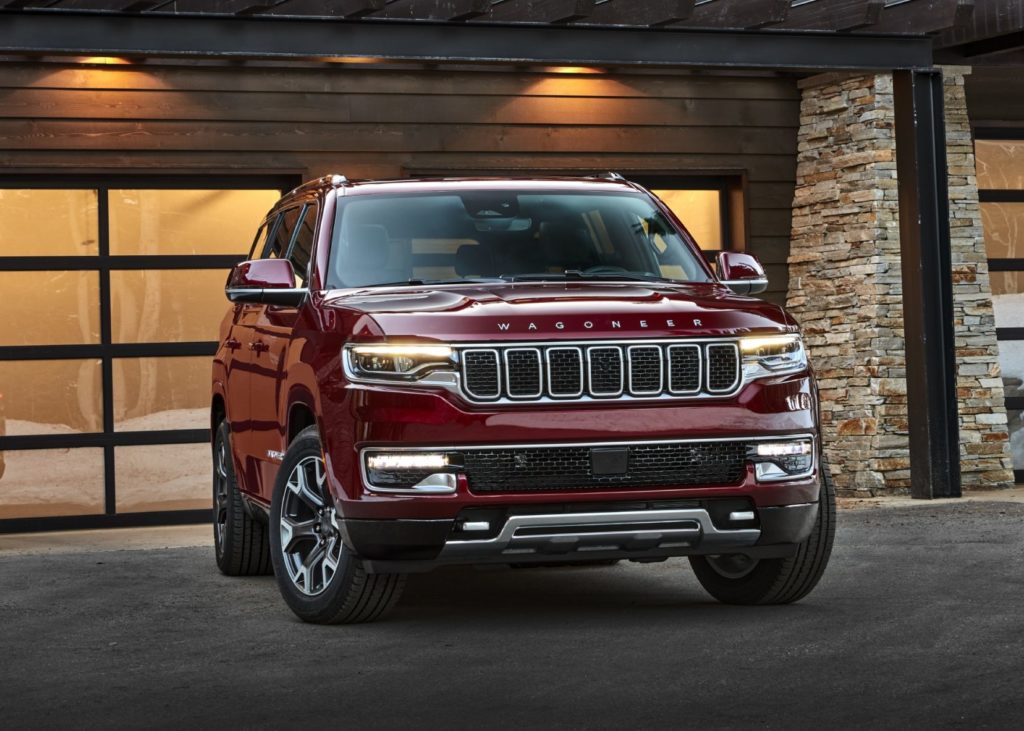 It also includes an OEM scan tool and Stellantis-approved calibration equipment, when applicable.
Glass installers working on a vehicle which requires calibration must "have record of wiTech 2.0 scan tool usage," and they must carry "ADAS calibration tools as specified by FCA or provide documented sublet information."
The shop must also have more common glass-related equipment, including chip repair tools, a power knife and cold knife, a cable reed and wire tools and suction cups. They also need adhesives and adhesive equipment "required/recommended per Mopar repair procedures," and all technicians need "the proper PPE including gloves and safety glasses."
Five I-CAR glass courses will also be required to achieve certification. The shop must finish this curriculum within 90 days after Stellantis accepts their application for the certified network.
Stellantis (formerly known as FCA) and I-CAR have collaborated in the past. I-CAR has created Stellantis-specific courses, including "Fiat Chrysler Automobiles (FCA) Collision Repair Overview" and "2018 Jeep Wrangler JL."
I-CAR said Stellantis also had various ProLevel and Gold Class requirements for its networks of certified shops. The most stringent of these was Alfa Romeo requiring certified shops to reach a minimum of ProLevel 3 in all roles in addition to Gold Class. (This is a step up from standard Gold Class, which is initially achievable after staffers in the four roles reach ProLevel 2)
"I-CAR's mission is to provide education, information, services and solutions," Van Alstyne said in a statement. "This program represents a solution that brings to life the breadth of our mission. Along with education, audits, reporting, and network support in collaboration with the Mopar team, this makes I-CAR a unique and perfect fit for Mopar's new program."
I-CAR said glass installers could pursue the certification by calling 1-800-I-CAR-USA or by visiting the I-CAR course catalog here.
Perks for applying include admission to the I-CAR glass courses for two installers (though all glass personnel must ultimately complete the classes).
The Mopar fact sheet said repairers would get free access to I-CAR's Repairability Technical Support portal and to "Mopar body and glass repair manuals." However, certified glass installers won't receive a free subscription to Stellantis' official OEM repair procedures on TechAuthority.com, though the automaker said it will offer a "deep" discount on it.
Certified glass shops also receive marketing support, including a listing on I-CAR's shop locator tool "Bodyshopology.com"; "Mopar promotion to certified shops, dealers and insurance agencies"; and "customer referrals, shop locator services," according to the Mopar fact sheet. Repairers can promote themselves within their own facility with gear "including certification plaque, posters, window clings, counter mat, vehicle stickers and more."
More information:
I-CAR Mopar Certified Glass Installer Program webpage
Stellantis OEM repair procedures
"I-CAR Supports Inter-Industry's First OEM Glass Repair Certification Program"
I-CAR, June 3, 2021
Mopar Certified Glass Installer fact sheet
Stellantis, June 3, 2021
Images:
The 2021 Chrysler Pacifica Pinnacle has an acoustic windshield and front door acoustic glass standard. (Provided by Stellantis)
A 2022 Wagoneer Series II is shown. The vehicle comes standard with multiple advanced driver assistance systems and acoustic windshield and front door glass. (Provided by Stellantis)
Share This: