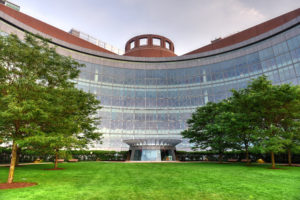 Automakers on Wednesday told a judge the timeframe Massachusetts voters established with November 2020's "Right to Repair" ballot initiative was impossible, and the measure itself violated federal law.
But Massachusetts Attorney General Maura Healey on Wednesday argued that Washington never confirmed such a federal preemption existed. She also said both the court and automakers could address the timeframe issue without throwing out the rest of the law.
Both sides had filed post-evidence memos before making closing arguments Friday in Alliance for Automotive Innovation v. Healey, a lawsuit brought by nearly all the nation's automakers to block implementation of the "Right to Repair" law Massachusetts voters approved last year. The automakers have asked the U.S. Massachusetts District Court to "permanently enjoin enforcement" of the law, while Healey called for it to stand.
"Right to Repair" 2.0
The new "Right to Repair" law calls for a standardized OBD-II access method.
"Notwithstanding anything in the preceding paragraph, motor vehicle owners' and independent repair facilities' access to vehicle on-board diagnostic systems shall be standardized and not require any authorization by the manufacturer, directly or indirectly, unless the authorization system for access to vehicle networks and their on-board diagnostic systems is standardized across all makes and models sold in the Commonwealth and is administered by an entity unaffiliated with a manufacturer," Section 2 of the law states.
Section 3 requires any OEM with a telematics system to an "inter-operable, standardized and open access platform across all of the manufacturer's makes and models" independent repairers could use.
"Commencing in model year 2022 and thereafter a manufacturer of motor vehicles sold in the Commonwealth, including heavy duty vehicles having a gross vehicle weight rating of more than 14,000 pounds, that utilizes a telematics system shall be required to equip such vehicles with an inter-operable, standardized and open access platform across all of the manufacturer's makes and models," Section 3 states. "Such platform shall be capable of securely communicating all mechanical data emanating directly from the motor vehicle via direct data connection to the platform. Such platform shall be directly accessible by the owner of the vehicle through a mobile-based application and, upon the authorization of the vehicle owner, all mechanical data shall be directly accessible by an independent repair facility or a class 1 dealer licensed pursuant to section 58 of chapter 140 limited to the time to complete the repair or for a period of time agreed to by the vehicle owner for the purposes of maintaining, diagnosing and repairing the motor vehicle. Access shall include the ability to send commands to in-vehicle components if needed for purposes of maintenance, diagnostics and repair."
Healey also on Wednesday shared her interpretations of various aspects of the law — notably tying vehicle data closely to the purpose of vehicle repair.
Based on her comments, the ballot language, and 2020 official messaging to voters, it seems other parties with an interest in telematics information — such as insurers — would be unable to receive it, even with customer consent.
"The Attorney General interprets the phrase 'access to vehicle networks and their onboard diagnostic systems' to refer only to access for obtaining data related to the purposes of diagnosis, repair, and maintenance—not open-ended access for any purpose whatsoever," Healey wrote of Section 2. She cited testimony by "Right to Repair" advocate Aaron Lowe of the Auto Care Association:
Lowe: intent of Law was to require access to vehicle networks only to the extent necessary "to get the information necessary to repair the car," and inclusion of "vehicle networks" was necessary to encompass electric vehicles, which do not necessarily have OBD systems.
Healey also described the "all makes and models" concept as referring just to an individual automaker's fleet, rather than a standardized format applicable to all makes and models sold by the entire auto industry. ("Alternatively, an OEM that does require authorization to access the OBD system will comply if its chosen authorization mechanism is standardized across all of its makes and models sold in Massachusetts and is administered by an unaffiliated third party.")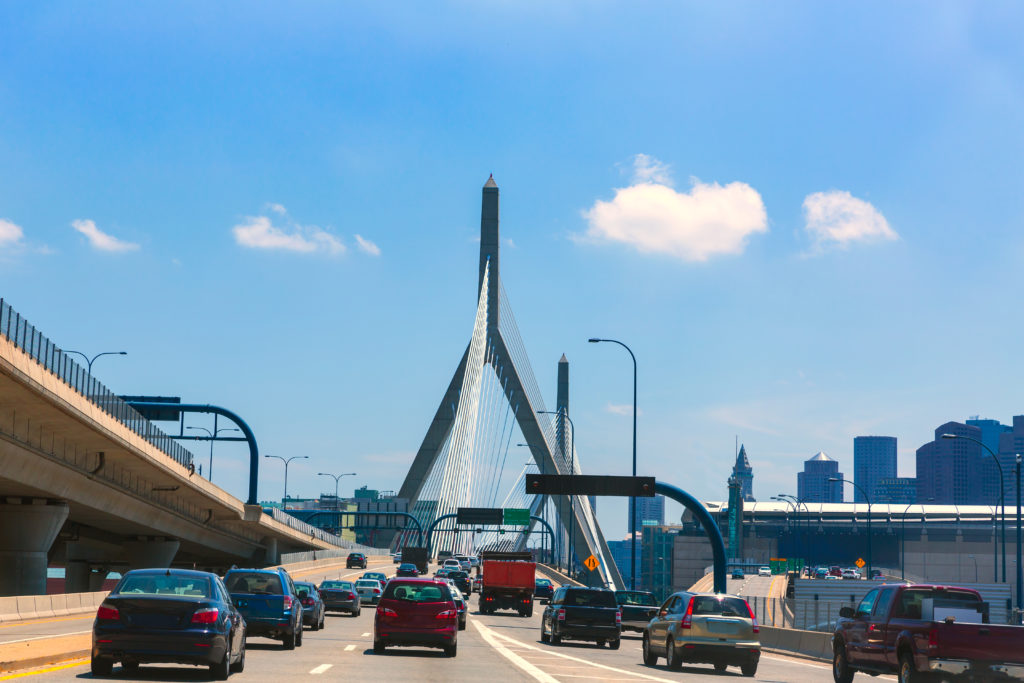 Voters defined the "mechanical data" referenced in Section 3 to mean "any vehicle-specific data, including telematics system data, generated, stored in or transmitted by a motor vehicle used for or otherwise related to the diagnosis, repair or maintenance of the vehicle." Healey refused to define the term more broadly Wednesday.
Mechanical data thus includes the vehicle's pre-defined diagnostic functions and any data generated, stored, or transmitted by the vehicle and used for vehicle diagnostics, maintenance, or repair," she wrote. "Consistent with the statutory definition, the Attorney General does not interpret this term to include any data unrelated to diagnostics, maintenance, or repair." (Emphasis Healey.)
Timeline
Auto Innovators called the 2022 timeframe impossible and said Healey's own witnesses said as much.
"Section 2 of that law requires OEMs to deploy a non-existent standardized system for accessing vehicle data, and it contemplates a non-existent third-party entity to control access to that data," the automaker trade group wrote. "Section 3 of that law requires OEMs to equip their vehicles with an inter-operable, standardized, open access platform that does not exist, with that platform directly accessible through a mobile-based application that also does not exist. And yet both sections require near-immediate compliance—with Section 2 taking effect just one month after voter approval … and Section 3 set to take effect with the imminent sale of model year 2022 vehicles —with enforcement of the two provisions stayed only by this litigation."
Healey said automakers had near-term solutions of complying with the law while they invented long-term ones. OEMs could comply with Section 2 using the formats described in the law — or they could for now simply produce vehicles without restrictions on access to the OBD-II port, according to Healey.
"This evidence that some OEMs already comply with Section 2 without contravening federal law is sufficient to defeat the Alliance's facial preemption claim as to that section," she wrote. She said OEMs could also still authenticate users for a layer of cybersecurity even if the law didn't let them authorize users.
The automakers argued that "OEMs would thus have to completely upend their secure data access practices, opening the gates to their OBD systems and inviting all comers.
"… The unrebutted trial testimony established that, to comply with Section 2 of the Data Access Law, OEMs would have to abandon existing cybersecurity controls that protect safety- and emissions-critical functions, and thus help to ensure the safe operation of vehicles within prescribed emissions limits."
Near-term, automakers could also drop telematics from vehicles and thereby no longer be controlled by Section 3 while they worked to produce a compliant system, Healey said.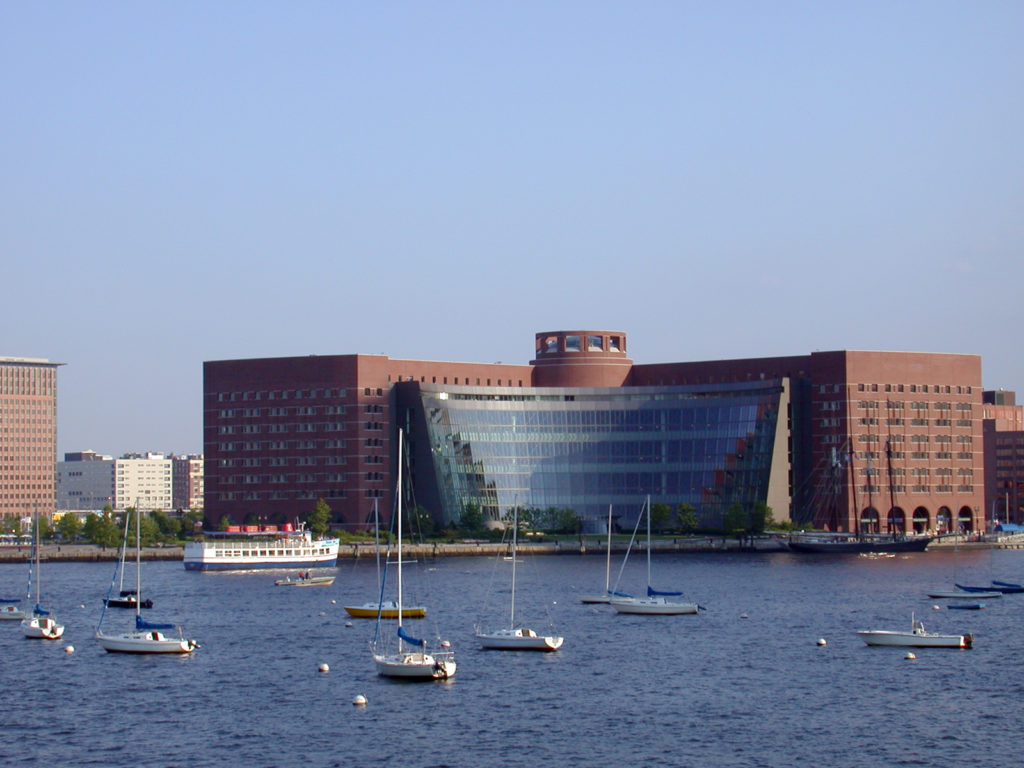 "The Attorney General's 'solution' effectively to ban telematics in passenger vehicles would come as a surprise to the voters who passed Section 3," the OEMs said. "Proponents sold the Data Access Law to Massachusetts voters as a way to provide wider access to vehicle telematics data. Those proponents never told voters that a vote for the ballot initiative was a vote to get rid of telematics—and the many safety and customer-convenience features that come with them. …
"It is also undisputed that it is a "practical impossibility" for OEMs to disable telematics only for vehicles sold in the Commonwealth. The Attorney General's proposal, then, would be to halt the nationwide progression of vehicle telematics technology dead in its tracks." (Emphasis OEM's.)
According to Healey, the court has warned automakers that they shouldn't procrastinate on technology in the hopes they win the case. The court has said "'it will be improvident of the [OEMs] not to be thinking clearly about what they're going to be doing if this initiative legislation is permitted to go into effect. . . . [T]hey better be prepared; and if they're not, that's a problem that will influence the question of preliminary injunction, I suppose, at the end,'" according to Healey.
However, she said the court could also simply cut the timeline out of the law and keep the rest of what voters had approved.
"Rather, at most, the Court could craft an equitable remedy that (1) severs '[c]ommencing in model year 2022 and thereafter' from Section 3, and (2) enjoins enforcement of the Data Access Law for only the period of 'lead time' actually needed by OEMs to comply with state and federal law," she wrote.
Federal law
The OEMs said they couldn't comply with the state law because they were bound by the federal Clean Air Act and Safety Act.
"The evidence at trial demonstrated that the Data Access Law imposes impossible requirements on original equipment manufacturers ('OEMs')—ones that, were OEMs to attempt to comply, would unconstitutionally frustrate and conflict with federal law," Auto Innovators wrote.
"… The unrebutted testimony of Plaintiff's fact witnesses established that the only way OEMs could attempt to comply with the Data Access Law's requirements in the timeframe provided in that law would be to remove the cybersecurity controls they designed and installed in their vehicles to protect safety-and emissions-critical vehicle functions in compliance with applicable Federal Motor Vehicle Safety Standards ('FMVSSs') and emissions regulations."
Federal law trumps state law, the OEMs wrote.
Healey said that while the federal government did weigh in on the case, it didn't officially declare the state law in conflict with and trumped by federal law, a concept known as "preemption." Compliance with both could be possible, she said.
"Finally, the Statement of Interest submitted by the United States lends no support to the Alliance's claims," Healey wrote. "The federal government knows how to assert preemption when it wants to do so. Here, the United States does not contend that the Data Access Law is preempted. It declined the Court's invitation to participate in the case, and it did not submit any evidence that the parties could address at trial.
"Instead, the United States has merely informed the Court that, if in practice the Data Access Law 'creates a safety issue constituting a defect under the Safety Act, then that Act would require motor vehicle manufacturers to recall and stop selling new vehicles compliant with that requirement.' The Attorney General does not dispute that assertion … At the same time, the fact that NHTSA can address safety risks through recalls does not warrant preemption of all state laws that touch on vehicle safety. To the contrary, MVSA's savings clause provides that NHTSA's recall authority 'is in addition to other rights and remedies under other laws of the United States or a State.'"
Images:
The John Joseph Moakley U.S Courthouse is shown. It includes the U.S. District of Massachusetts court. (demerzel21/iStock)
Traffic moves on the Zakim Bridge in Boston, Mass. (LUNAMARINA/iStock)
The John Joseph Moakley United States Courthouse stands next to Boston Harbor. (Velocitymarla/iStock)
Share This: