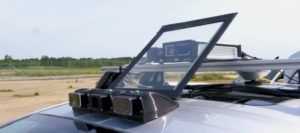 AEye on Tuesday announced it had successfully tested its lidar behind windshield glass at a range of 1,000 meters amid rainfall.
"The ultra-long-range capabilities of our adaptive LiDAR enables OEMs to release new revenue-generating applications like highway autopilot or hub-to-hub autonomous trucking," AEye corporate development Vice President and ADAS general manager Jordan Greene said in a statement. "Being able to deliver this performance in all weather conditions ensures these applications can be safely implemented in even the toughest driving environments."
The announcement is another indication that OEMs might not have to house lidar behind body panels or atop the roof for the ADAS- and autonomy-supporting sensors to work. This could reduce repair severity or complexity by tucking the components out of the line of fire, so to speak. (Of course, AEeye mentioned lidar also might find a home behind the grille, but it talked about windshields more Tuesday and in a related March news release.)
It's unclear if AEye's testing involved a normal windshield or a special infrared transparent version like AGC Automotive's "Wideeye," which has seen interest and usage by Lidar manufacturers Velodyne, XenomatiX and Outsight.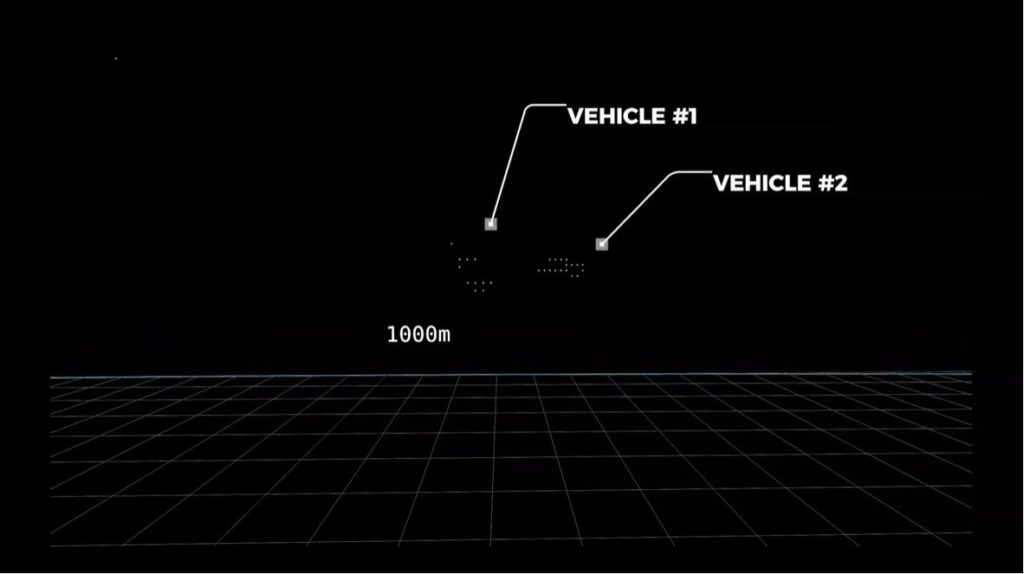 Lidar is like radar or sonar — it "sees" other objects by bouncing a wave off of them into a sensor. In this case, the technology bombards the world with lasers instead of radio or sound waves. It's used in autonomous vehicle testing, but it also has obvious applications as another sensory hedge for "less advanced" technology like ADAS or SAE Level 3 partial autonomy — a self-driving feature potentially coming soon to mass-market vehicles. This makes lidar's performance and location potentially significant to the repairers which will have to preserve the functionality of such tech.
"Unlike traditional sensing systems, which passively collect data, AEye's adaptive LiDAR scans the entire scene, while intelligently focusing on what matters in order to enable safer, smarter, and faster decisions in complex scenarios," AEye wrote. "As a result, AEye's LiDAR uniquely enables higher levels of autonomous functionality (SAE L2-L5) at the optimal performance, power, and price."
In March, AEye said VSI Labs confirmed its lidar worked "behind first surfaces, including the windshield, with less than 10% observable degradation in performance." Sticking the lidar behind a first surface like the windshield or grille instead of somewhere more visible permits OEMs to preserve a car's aerodynamics and aesthetics, AEye wrote then.
"The tests delivered impressive results," VSI Labs President Phil Magney said in a March statement. "We monitored the LiDAR performance tests and verified that, in the range test, two vehicles were clearly identifiable and visible at over 1000 meters with dozens of detections on each. We were also able to verify that AEye's iDAR system delivers 1600 points per degree and delivers scan rates of greater than 200Hz at full frame. While these are certainly industry-leading performance metrics, we were also able to validate that the 4Sight M sensor, when placed behind a windshield at any angle of incident, did not significantly impact performance. This opens up new possibilities for packaging and placement that we haven't seen before."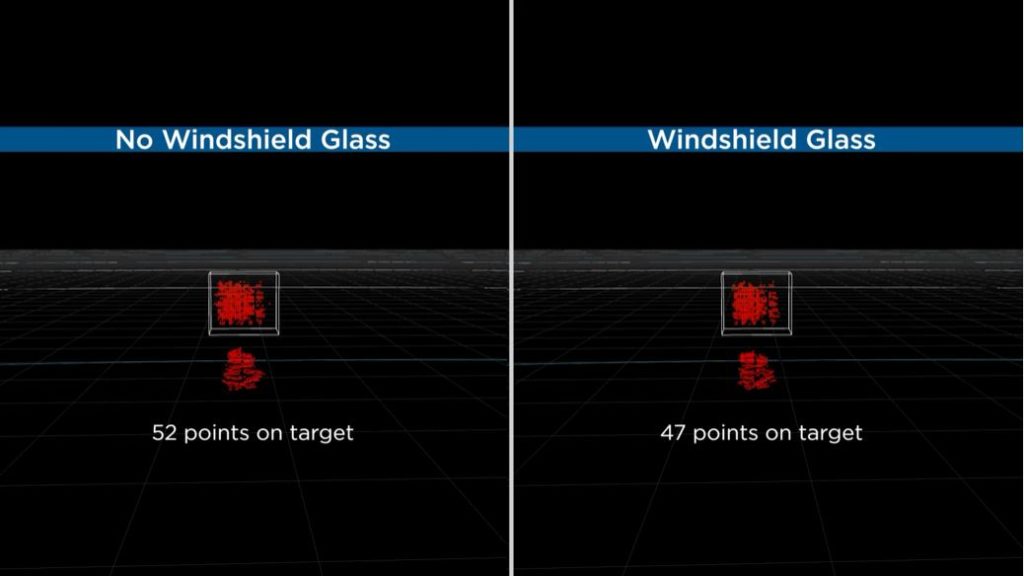 "The windshield test evaluated whether an AEye sensor mounted behind the windshield would have any impact on performance. For the test, a windshield sample was placed in front of the 4Sight M sensor, with an 18% target placed at 100 meters distance," AEye wrote in March. "Various angles of incident were taken, ranging from 0 degrees (parallel to the sensor) to 70 degrees. The same scene was analyzed before and after the windshield glass was placed in front, with no observable impact on performance."
The latest testing June 24 confirmed it was possible lidar behind a windshield could actually see for 1,000 meters in heavy rain, according to AEye's Tuesday news release. The weather was simulated with a rain machine. Based on a video released by AEye, the machine was located ahead of the test car; while the water was obscuring the lidar's view, it wasn't actually spattering on the glass.
"Having already verified AEye's extreme long-range detection, this was an important follow-up test to ensure that 1000 meter performance would stand up in less than ideal weather conditions, and when mounted behind the glass of a windshield," Magney said in a statement Tuesday. "We were impressed with the sensor's performance on both counts – which certainly bodes well for OEMs looking to implement reliable, high-performance LiDAR."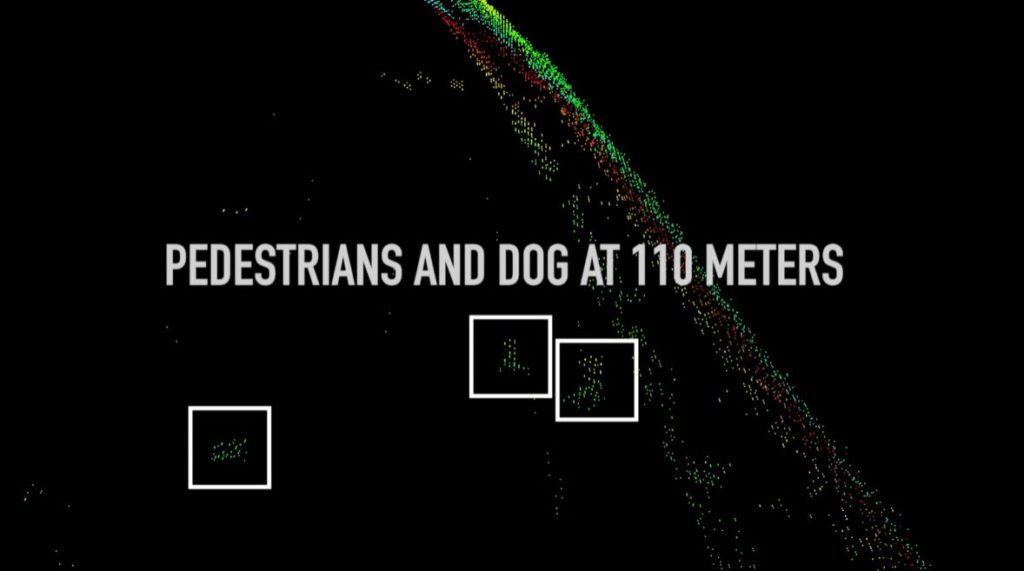 AEye said another test June 24 demonstrated its tech could see bricks, pedestrians and a black dog in a dark tunnel at more than 100 meters amid heavy rain. (The vehicle itself was housed under a tent, based on an AEye video; again, the rain was obscuring the view but not spattering the sensor.)
"I've never seen a demo like that one before – in a real-world scenario under poor weather, behind the windshield, while still being able to achieve the distance and detection. What we saw was really impressive," Guidehouse Insights principal research analyst Sam Abuelsamid said in a statement.
More information:
"AEye Establishes New Benchmark for LiDAR Performance with 1000 Meter Range in Rain, Behind Windshield Glass"
AEye, July 12, 2021
"AEye's LiDAR Achieves 1000 Meter Range in Rain, Behind Windshield Glass"
AEye, July 12, 2021
"Small Object Detection: 120 Meters in a Tunnel with Water"
AEye, July 12, 2021
"VSI, the Leading Researcher of Active Safety and Automated Vehicle Technologies, Issues Independent Report Verifying AEye LiDAR Performance"
AEye, March 10, 2021
Images:
AEye lidar is mounted behind a pane of windshield glass. (Provided by AEye)
AEye on Tuesday announced it had successfully tested its lidar behind windshield glass at a range of 1,000 meters amid rainfall. (Screenshot from AEye video)
In March, AEye said VSI Labs confirmed its lidar worked "behind first surfaces, including the windshield, with less than 10% observable degradation in performance." (Screenshot from AEye video)
AEye said a test June 24, 2021, demonstrated its lidar could see bricks, pedestrians and a black dog in a dark tunnel at more than 100 meters amid heavy rain. (Screenshot from AEye video)
Share This: