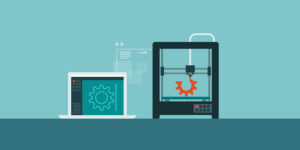 Calling it a music industry-Napster situation, Würth Additive Group CEO A.J. Strandquist last month argued that automakers who support authorized 3D-printing of their parts by third parties will fare better than OEMs which resist the concept.
Strandquist made his case during a Collision Industry Conference Parts and Materials Committee session July 15.
Strandquist noted that 3D-printing companies were beginning to create a grey or black market for copies of OEM parts without the automaker's validation, similar to how Napster created a black market for digital music 25 years ago.
Besides the loss of OEM profits, this situation poses risks for an automaker's consumers. If the grey- or black-market part is produced using methods not up to OEM specs, the component could fail.
Strandquist argued that automakers could do what musicians eventually did — digitize, distribute and monetize their product. (Remember, once iTunes started selling songs a la cart for $1 conveniently, the legal solution becomes more attractive than piracy to some users.) Würth is having such conversations with automakers, he said.
Customers will pursue what's inexpensive and convenient, Strandquist said. "The end users want to take advantage of it," he said.
For example, Nissan could sell an authorized $10 digital specification file for a hard-to-find 1977 Datsun clip, Strandquist said. A customer could upload that file into a qualified 3D printing device and reproduce the clip with an OEM-approved level of quality.
The part might have originally cost 15 cents, but paying the $10 and printing it means "it's there tomorrow," Strandquist argued. The car doesn't have to sit on the lot while the part is located through traditional means. An insurer might be willing to pay $10 to save the time, he noted.
Strandquist suggested print-on-demand would work for regular replacement components as well as obscure, out-of-production ones like the Datsun clip. Not all parts will be candidates for 3D printing, however, he said.
"It's 5 to 15 percent of the products out there today," he said.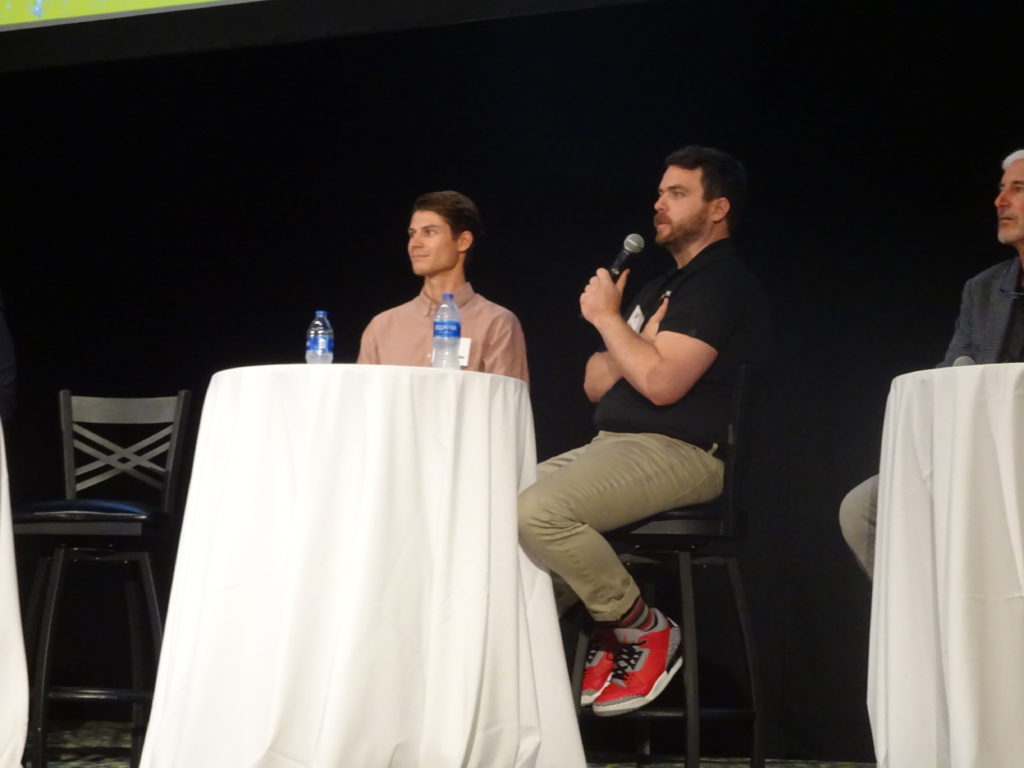 Strandquist described Würth's vision as follows. A body shop manages say, 85 percent of its products with traditional inventory and traditional restocking processes. But for the other 15 percent, like obscure nozzles and other "oddballs," you would contact the vendor and have them 3D-print the part. Both arrive on the same truck.
"A shop owner should not know the difference," Strandquist said. The only indication should be the faster lead time possible when ordering a 3D-printed part, he said.
It will be important to find a credible supplier, however, according to Strandquist.
Automakers who digitize legacy parts and futureproof repair parts "will reap the benefits first," Strandquist said.
He offered the example of a new service bulletin being issued. The OEM approves the part needed for the repair at 2 a.m. and activates the printers at its network facilities. The necessary number of parts are printed overnight and ready to go the next morning for the repairs.
The sooner an OEM begins to embrace the process, the less revenue will be lost to the black and gray markets, he said. Plus, the OEM can shed the expense of managing some legacy parts.
Ford applied a form of this share-the-specs business model with the upcoming 2022 Maverick.
The hybrid truck contains a slot behind the center console designed for a system it calls "Ford Integrated Tether System," or "FITS." The OEM plans on creating and helping customers 3D-print gadgets to fit in the structure.
"An available accessory package includes cupholders, a storage or trash bin, cord organizer, double hook for grocery bags and purses, and under-seat storage dividers," Ford wrote in June. "More FITS slot creations are in development and Ford is working to publish the slot geometry so people can 3D-print DIY solutions to further fit their lifestyle. Those accessories can be stored in multiple slots under the rear seats, which could also be used for novel applications on their own."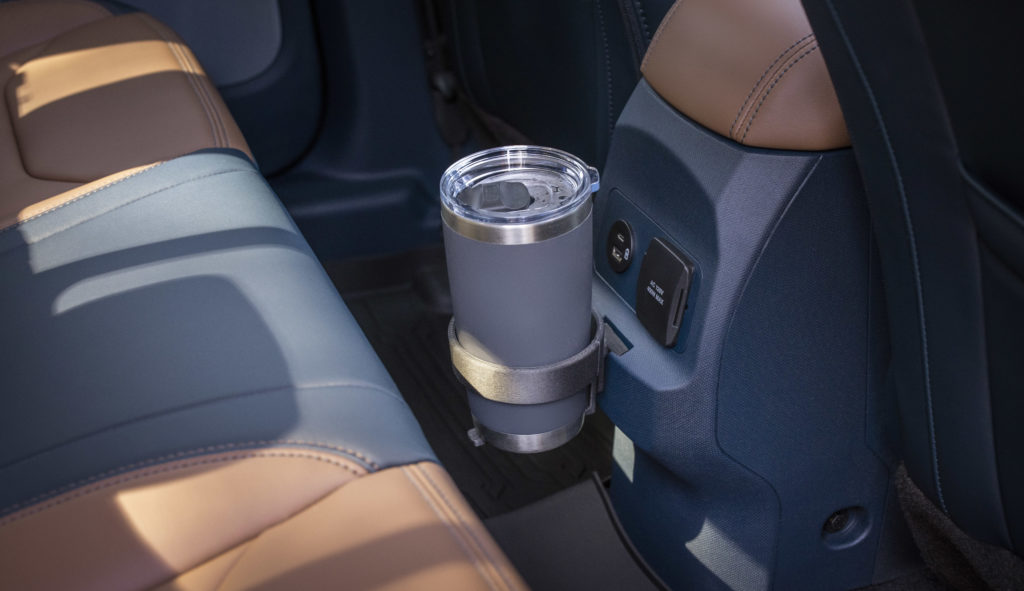 Original parts
The Parts Committee panel discussions examined other applications for 3D printing.
Peter Kootstra, director of engineering for RE3DTECH, pointed out how 3D-printing factory made financial sense at a certain production run — and this break-even point kept improving for the additive manufacturing sector.
He gave the example of an injection-molded part produced under traditional means. A manufacturer has to pay for the tooling and put in an order for 30,000 when it only needs 5,000-10,000 to make the production run make financial sense.
But 3D printing can produce the precise amount of components needed at a constant price.
"Our cost is gonna be the same," Kootstra said.
Strandquist used the Ford Raptor as an example of an automaker which "did the cost analysis." At least one Raptor part is 3D-printed, according to Strandquist. He said this offered an additional level of aesthetics at a "great price point" compared to spending tens or hundreds of thousands of dollars on traditional tooling for a low-quantity item.
Ford in 2019 it'd just print replacement versions of the 3D-printed component rather than keep inventory on hand.
Kootstra noted that a manufacturing cost comparison of 3D printing to traditional manufacturing might overlook the intangible value of time. He said companies realize that the faster a part can be delivered, the "better value" it carries.
Make your own tools
OEM tooling manufacturing has been described as a golden opportunity for 3D-printing, but Strandquist and Würth 3D sales engineer Carter Rhodes pointed out that a body shop could 3D print custom tools as well.
Rhodes showed images of a 3D-printed Ding Tool dent removal device and tabletop welding fixture. Unusual shapes aren't a problem with 3D-printing, and the cost becomes reasonable, he said.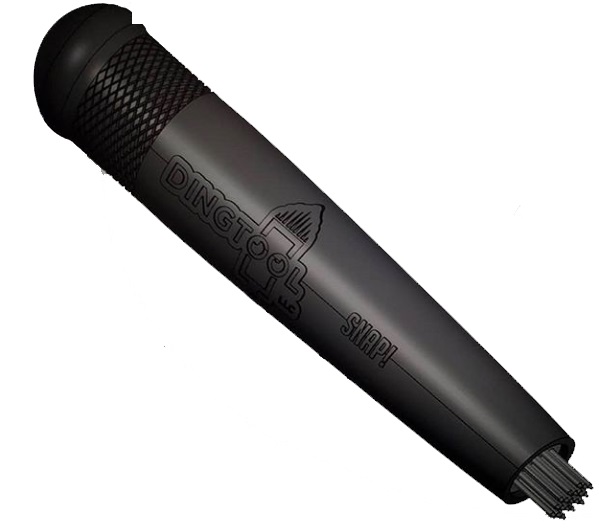 If it costs hundreds of dollars to manufacture a tool for repairing a $200 part, "it just doesn't make sense," Rhode said.
But if printing a $50 tool allows a repairer a 10 percent efficiency gain, the economics make more sense, he said.
Tooling offers an "immediate bank for your buck," Strandquist said. Attempting to 3D print a part raises multiple "sticky issues," but 3D-printing a tool is low-risk, and you now own the tool forever, he said.
Strandquist said his family owned a dealership and had many ideas to improve workflow, but building those items would have been cost-prohibitive prior to 3D printing.
Images:
Würth Additive Group CEO A.J. Strandquist in July 2021 argued that automakers who support authorized 3D-printing of their parts will fare better than OEMs which resist the concept. (elenabs/iStock)
Würth Additive Group CEO A.J. Strandquist speaks to the Collision Industry Conference on July 15, 2021. (John Huetter/Repairer Driven News)
B9Creations produced this 3D-printed dent tool for Ding Tool. (Provided by B9Creations)
The "FITS" slot holds a cup holder in a 2022 Ford Maverick Lariat carrying all-wheel drive and the optional EcoBoost engine is shown. Ford plans to release the geometry of the slot so owners can 3D-print structures to fit in there. (Provided by Ford)
Share This: