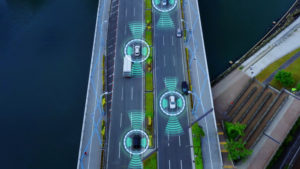 A J.D. Power 2021 U.S. Tech Experience Index (TXI) Study released last week showed that for more than one in three advanced technologies found in new vehicles, less than half the owners used the technology in the first 90 days.
The main reason?
"Non-users most often say they don't need these technologies," J.D. Power stated in the survey release.
A good example: 61 percent of owners said they have never used the in-vehicle digital market technology, with 51 percent saying they have no need for it.
Yes, new technology is a huge reason buyers choose a vehicle. But there is much more to the story.
"New-vehicle prices are at all all-time high, partly as a result of an increased level of content," said Kristin Kolodge, executive director of Human Machine Interface at J.D. Power. "This is fine if owners are getting value for their money, but some features seem like a waste to many owners."
For an encouraging side of ADAS, the TXI Study found that, "When technology is effectively executed in a vehicle, it positively influences an owner's decision to purchase another vehicle equipped with that technology."
To illustrate that, the highest execution scores in the study are for camera rear-view mirror and ground view camera, both of which were ranked in the top-three by owners when asked what they want on their next vehicles.
CCC Intelligent Solutions Inc., had a Crash Course 2021 Midyear Update study by Hanover Research that focused heavily on ADAS use and preferences updated this month and it seemed to be in concert with the TXI Study.
Just 48 percent of those surveyed described themselves as "highly familiar" with their vehicle's ADAS features. The most known and used ADAS features in the CCC report were blind spot warnings, lane departure warnings and automatic high beams. In fact, 53 percent were "highly familiar" with the blind spot warnings.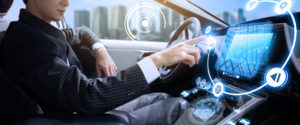 Surround view camera, lane departure warnings, automatic high beams, lane keeping assistance, forward collision warning and adaptive cruise control all scored in the 40-something percentile range.
Just 21 percent or less of respondents had been involved with reverse automatic braking, automatic emergency steering, dynamic driving assistance and trailer assistance.
Safety is the top reason ADAS is desired. According to the CCC study, 58 percent of those who own an ADAS-abled vehicle said they specifically sought out safety ADAS features when they bought their current vehicle.
The CCC study also showed that owners of ADAS-featured vehicles believe certain ADAS programs make their drives more dangerous. The features most mentioned in that aspect were fully automated parking assistance, driving monitoring and automatic emergency steering.
Perhaps the most telling portion of the CCC report was the revelation that almost half of the owners with ADAS in their vehicles said they have turned those features off.
Still, according to the CCC study, 44 percent of those who own vehicles with ADAS features said they were "extremely likely" to take them to a collision repair shop if an accident or other mishap physically damaged the ADAS system.
The TXI Study listed some interesting aspects about ADAS usage.
Getting a bit of an ADAS education at the dealership before consumers drive away for good is important. When that doesn't happen, consumers often don't understand the technology or its value.
Like the CCC survey, the TXI Study also found interest and usage of ADAS features depended on what they are. And, in turn, consumers had more problems with the technology they did not understand.
For instance, when it came to interior gesture controls technology that responds to hand motions rather than touch, owners indicated 41 problems per 100 vehicles. Interior gesture controls had the lowest overall satisfaction score in this study for the second straight year.
On the flip side, one-pedal driving technology offered in some electric vehicles rates very high in satisfaction and owners reported just eight problems per 100 vehicles.
The Title TXI Study was done for the U.S. and for China with 21 in-common advanced and emerging technologies. In the U.S., owners love the camera rear-view technology, but in China, it is problematic. In fact, at 18 problems per 100 vehicles, it ranks last there. When it comes to ground view camera technology, 62 percent of U.S. owners said they "definitely will" want that technology on their next vehicle. Just 24 percent of owners in China said the same.
While consumer interest and acceptance is a factor in which technologies will remain, issues with the supply chain and semiconductor shortages are also directly influencing new vehicle options.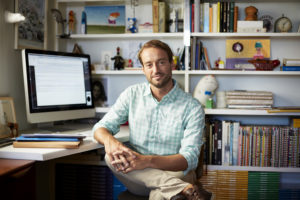 IHS Markit's September revision of the global light vehicle production forecast predicts fewer units will be sold through 2023 and the OEMs are downgrading technologies and features.
Significant downgrades will come for head-up displays (HUDs) and 360-degree parking while medium downgrades are in store for camera sensors, traditional displays (center stack, instrument cluster, rear-seat entertainment), adaptive high beams and high-end sounds, according to IHS Markit.
Examinations like the TXI study should help OEMs better understand what ADAS features matter most to their consumers. And that, of course, should matter the most to them.
"J.D. Power has a wealth of transactional data showing that automakers suffer a hit to profits and sales velocity if they build the wrong mix of features on their vehicles," Kolodge said. "The TXI research quantifies the benefits when there is alignment between what owners truly want and what the automakers produce."
Images:
Featured: ADAS features have come a long way and the most important aspect of them is safety, according to consumer studies. (metamorworks/iStockphoto)
Other images: Self-driving ADAS technology is on the rise (metamorworks/iStockphoto); Consumer feedback is important as the automotive industry gauges what is and is not desired when it comes to ADAS features. (Mosa Images/iStockphoto)
More information:
J.D. Power: DRP shop usage up to 82% of customers with repairable vehicles – Repairer Driven News
See how auto body industry worked, earned during pandemic with CCC's 2021 'Crash Course"
Share This: