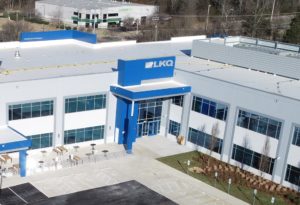 Supply chain restrictions affecting the aftermarket parts industry have brought about an increase in demand for recycled automotive parts, the president, CEO and director of LKQ Corporation told analysts during the company's third quarter earnings call.
During the third quarter, LKQ saw "solid performance" from its salvage business and major mechanical product groups, Dominick Zarcone said during the 90-minute conference call on Wednesday.
He said the growth in the company's salvage business over the past few quarters "has been well above the growth and the revenue trends in the aftermarket product."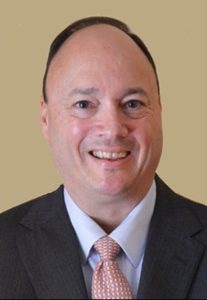 "Although fill rates have been challenged, we are witnessing a positive offset from our quote conversion rates on salvage parts," Zarcone said. This accompanies an increase in availability of vehicle auctions, and a moderating of auction prices for totaled vehicles, he said.
"Salvage parts come from the local markets, right? We buy total loss vehicles locally, we dismantle them locally and then we can distribute on a local basis," Zarcone said.
This gives LKQ an advantage over its competitors, he said, as it is the only company that can offer customers a choice between recycled and aftermarket components. That, in turn, makes it possible to "shift the customer from an aftermarket product that we may not have in inventory to a salvage product that we can get to them same day or next day."
During Q3, Zarcone said, organic revenue for parts and services in the company's North American segment fell about 7 percent on a per-day basis compared to 2019 levels. Still, that was against a 10.6 percent drop in repairable claims.
"It was another period of outperformance for our North American operations," Zarcone said.
Scanning business booming
Zarcone spent a few moments talking about Elitek, LKQ's diagnostic and calibration services business, which he said has exceeded expectations, "a clear sign that shops and carriers are embracing this unique service offering."
Elitek in June began offering shops the ability to scan and program vehicles remotely, rather than offering the service through a visit from one of its mobile technicians. September saw "the highest monthly level of diagnostic scans since building out this business," Zarcone said.
Responding to an analyst's question, the CEO said LKQ's intent is to grow Elitek "very, very rapidly," with a goal of "multiply[ing] the size of the business over the next several years."
"Again, this is still a relatively small business for us, kind of in and around that $50 million range," Zarcone said. "It will probably never be a $1 billion or $2 billion business for us, but it's a great adjacency at really attractive margins and, probably most importantly, a really good return on invested capital."
LKQ has said that Elitek provides both remote and mobile diagnostic services.
At its 2020 Q4 earnings call, LKQ told analysts that it expected to have to grow Elitek by developing technicians in-house, rather than relying simply on buying up share.
Inventory lagging
Zarcone said LKQ expects "overarching supply chain issues" to persist into the near to midterm, despite encouraging efforts recently undertaken around the world to get freight moving more quickly.
"The global supply chain continues to be under duress. It is widely known that, today, a record number of ships are anchored off the coast of California waiting for port lanes to unload containers, some of which hold our aftermarket inventory and are eventually headed to LKQ facilities," he said.
"High demand for overseas products, congestion within the ports and at the rail hubs and a severe shortage of truck drivers, has led to delays and increased cost for ocean and land freight, both in North America and in Europe."
Zarcone said he hopes supply chain challenges will no longer be making headlines at this point next year.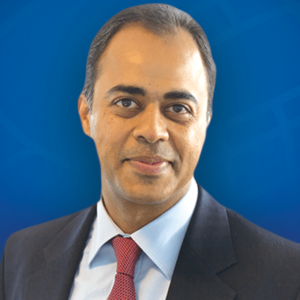 Varun Laroyia, executive vice president and chief financial officer of LKQ, noted that supply chain issues have kept the company from increasing its purchasing "to the desired level."
"We are actively working to rebuild inventory levels, and we believe that our excellent relationships with suppliers and liquidity on hand puts us in a good position to acquire the needed inventory when supply chain congestion finally eases," he said.
Laroyia said LKQ expects an inventory increase in the fourth quarter, "ahead of the traditionally strong Q1 and Q2 seasonal demand, although not to the level assumed in prior guidance, as a portion of the build would likely be deferred into 2022."
"The bad news is we're not — we don't have the inventory levels that we prefer," Zarcone said. "The good news is we think we're doing significantly better than our small competitors." He said LKQ brings in 16,000 containers a year, or about 300 a week, from the Far East for its North American aftermarket business. "Our small competitors, they'd be lucky if they bring in 300 a year or even 50 a year," he said.
In response to a question, Zarcone did not rule out acquiring other businesses to add inventory. "We don't need additional warehouses in the United States. We don't need more fleet. Clearly, we all share the same customers, so inventory would be particularly attractive," he said.
Tight labor market
"Wage inflation and increased competition for labor" are also challenges, Zarcone said. LKQ is "constantly looking at our wage structure and turnover rates across all of our segments to ensure we stay ahead of any competitive pressures and to help backfill the open positions with the best candidates we can attract," he said.
Laroyia told analysts that overhead expenses as a percentage of revenue had risen 50 basis points year-to-year, driven largely by personnel costs. "The tight labor market has pushed wages higher in many of our markets," he said.
'Growth investments'
Zarcone announced that LKQ's board of directors has declared the company's first ever quarterly cash dividend of $0.25 per share of common stock, payable on Dec. 2, 2021, to stockholders of record at the close of business on Nov. 11, 2021.
Laroyia said the company is confident that its ability to convert earnings to free cash flow in a ratio of 55 to 60 percent on a long-term basis will provide sufficient funds for "accretive acquisitions," repurchasing shares and investing in the business. LKQ will continue to prioritize "growth investments," he said.
(Some of the quotes in this article were based on SeekingAlpha.com's transcript of the LKQ earnings call.)
More information
LKQ subsidiary Elitek to offer remote scans, programming to auto body shops
LKQ plans to buy more mobile services providers, spend on 'greenfield' technician development
Images
LKQ's North American headquarters in Nashville, Tenn. (Provided by LKQ via Business Wire)
LKQ CEO Dominick Zarcone. (Provided by LKQ)
LKQ Chief Financial Officer Varun Laroyia. (Provided by LKQ)
Share This: