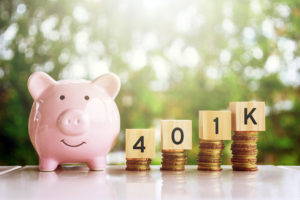 Forbes reports that contribution limits for 401(k) plans will increase in 2022 – not a bad time to consider participating in 401(k) plans offered to Society for Collision Repair Specialists members and their employees.
Employees can contribute a total of $20,500 to their 401(k) account, up a bit from the 2021 limit of $19,500, according to Forbes. Catch-up contributions for savers who are 50 or older remain at $6,500. If you're turning 50 this year, Forbes recommends looking at your budget to see if you can't raise your total contributions to take advantage of this higher threshold of up to $27,000.
The 2022 contribution limits remain $6,000 for traditional IRAs and Roth IRAs, and catch-up contributions for people who are 50 or older are still $1,000. Those in a lower tax bracket should take another look at opening a Roth IRA, or engaging in a Roth conversion, to get tax-free income in retirement that's free of required minimum distributions, Forbes reports.
The vision of SCRS MEP 401(k) plan is to help participating business and employees save expenses relevant to their 401(k) balances, reduce administrative responsibilities for companies and provide fiduciary support, according to SCRS. The plan was launched in April 2019. Since then and through COVID, SCRS has seen the plan grow.
Plan highlights include:
Ability for each business to customize their own plan features.
Administrative support to help with transition, onboarding and employee education.
Pre-negotiated declining fee schedule, meaning as the plan grows costs automatically go down.
SCRS prepares the annual tax filing (5500).
One audit for the entire plan, which saves companies that do their own audit thousands of dollars per year.
Currently $17 million in plan assets.
Over 250 participating employees.
Estimated savings for employees since inception rounds to roughly $175,000.
Plan advisors can offer a cost comparison analysis if provided with three documents – a list of current investment options and the balance in each; annual fee summary, called a 408(b)2) from the current provider and any invoices the shop pays directly.
To learn more, contact advisors Scott Broaddus by phone at 804-327-0424 or email at scott.broaddus@irongate-capital.com or Coley Eckenrode at 804-327-0425 or coley.eckenrode@vamllc.com.
IMAGES
Featured image: Credit: Cn0ra/iStock
Share This: