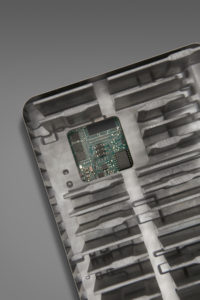 GM taps Qualcomm for Ultra Cruise 'brain'; 2023 Cadillac CELESTIQ will be first with new system
By on
Announcements | Technology
General Motors announced during this year's Consumer Electronics Show last week that the new Ultra Cruise advanced driver assistance system (ADAS) will be powered by Qualcomm Technologies' Snapdragon Ride Platform, which harnesses the power of several hundred PCs for hands-free driving.
GM says it will be the first company to use the platform with Ultra Cruise as early as next year in its vehicles, including the fully-electric Cadillac CELESTIQ, which will also have the new modular Ultium battery platform first used on the GMC HUMMER EV Edition 1 pickup and BrightDrop EV600 released at the end of 2021. In October, GM unveiled Ultra Cruise – an advanced driver assistance system (ADAS) that will use a combination of cameras, radar and lidar – including an integrated lidar unit behind the windshield – to control steering, acceleration and braking.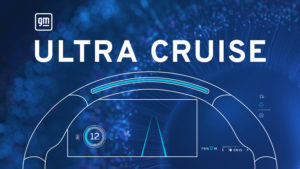 The scalable, customizable Snapdragon Ride Platform features system-on-chips (SoCs) – essentially chips that hold all of a system's necessary components, including an "industry-leading" 5-nanometer Snapdragon SoC and an artificial intelligence accelerator. Qualcomm touts the platform as having expanded software for vision perception, parking and driver monitoring.
GM believes Ultra Cruise's high performance sensor interfaces and memory bandwidth combined with its "homegrown" software stack, will "achieve an unmatched combination of capability, reliability, predictability and robust" door-to-door hands-free driving in 95% of all driving scenarios despite only being the size of two laptops stacked together.
"Despite its relatively small size, Ultra Cruise's compute will have the processing capability of several hundred personal computers," said Ken Morris, GM vice president of Electric, Autonomous and Fuel Cell Vehicle Programs, in the release. "It will take qualities that have distinguished GM's advanced driver assist systems since 2017 to the next level with door-to-door hands-free driving."
The Ultra Cruise compute – basically the system's "brain" – will help power GM-developed advanced driver assistance system (ADAS) software and features including sensing, driver monitoring, perception, planning, localization and mapping. GM integrated the software on an optimal hardware design with overlaying cameras, radar and lidar to ensure a "robust and predictable system with minimal latency," according to the release.
GM spokesperson Darryll Harrison said the compute is also important for the reliability and safe operation of the system.
"We are very proud of our collaboration with General Motors on one of the industry's first uses of our Snapdragon SoCs in an automated driving system," said Nakul Duggal, Qualcomm Technologies senior vice president and automotive general manager, in the release. "Ultra Cruise powered by Snapdragon Ride on Cadillac vehicles will be an experiential and technological leap forward for the industry."
The Snapdragon Ride SoCs are designed to meet automotive system safety standards and for the safety of the system itself. The compute has an air-cooled rather than liquid-cooled system that doesn't include "heavy and inefficient" thermal cooling lines, according to the release.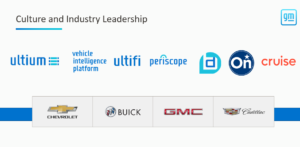 GM and Qualcomm say the Ultra Cruise's compute is capable of evolving and expanding over time by leveraging Snapdragon Ride's SoCs performance and high-speed interfaces. There will also be over-the-air software updates enabled through the Ultifi software platform and GM's Vehicle Intelligence Platform electrical architecture.
IMAGES
Featured image: GM will be the first company to use Qualcomm Technologies' Snapdragon Ride Platform for advanced driver assistance technology, which features an "industry-leading" 5-nanometer Snapdragon artificial intelligence accelerator. (Photo provided by General Motors)
Ultra Cruise illustration (Provided by General Motors)
General Motors graphic (Provided by General Motors)
Share This: