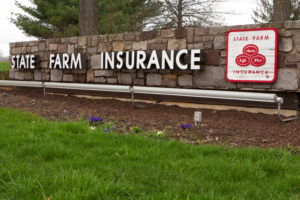 State Farm has agreed to pay more than $9,400 to settle five claims brought by a Texas auto body shop, relieving the insurer of a judge's ruling that it must disclose its labor rate survey data and other information related to its estimating process.
The settlement comes as State Farm and the Texas Department of Insurance (TDI) fend off requests by the Auto Body Association of Texas (ABAT) for information about the survey data, which establishes the prevailing rates it uses in settling claims.
ABAT contends that State Farm is not fully indemnifying its customers, and that TDI ought to be looking over the insurer's survey results, since it allows State Farm to use those results as part of its indemnification process.
State Farm and TDI argue that the data is proprietary, and protected. In addition, TDI said that whether data is collected, and how it's used, are up to the insurer. "TDI does not have statutory authority to set labor rates or prevailing rates," the department told Repairer Driven News.
Legal claims resolved
As spelled out in two separate settlement agreements filed with a Harris County small-claims judge on Jan. 7 and Jan. 10, Pasadena, Texas-based Deer Park Paint & Body will receive $9,419.22 from State Farm to settle five claims for repairs. The amount is equal to the losses Deer Park was seeking to recover.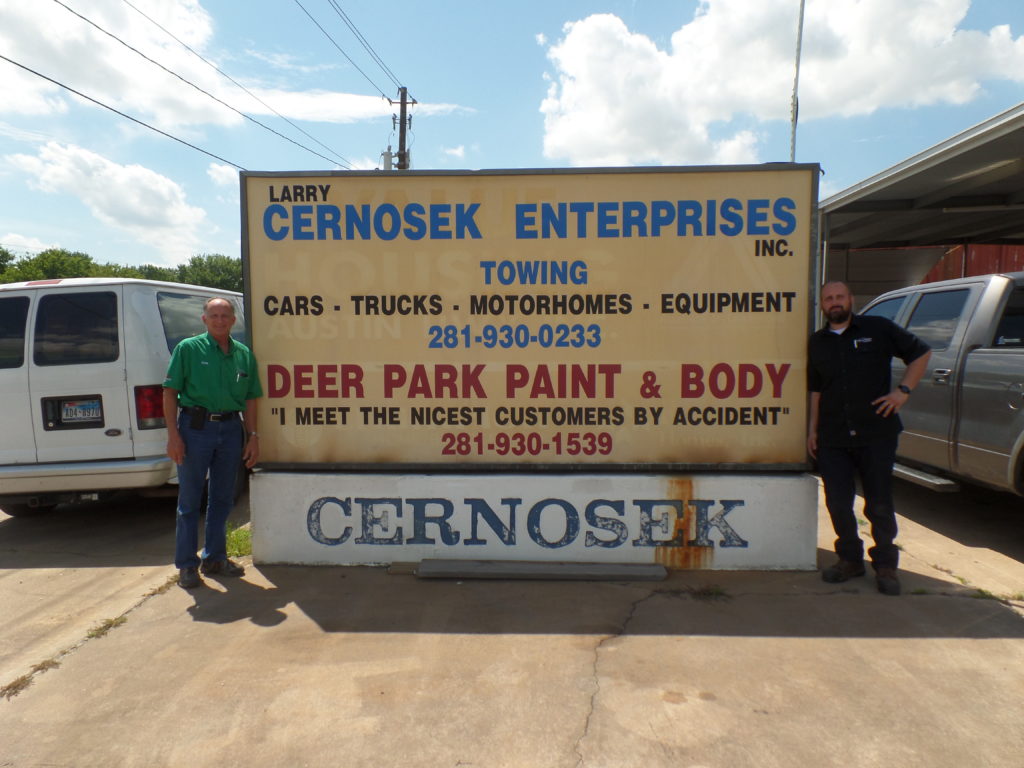 The agreements are "full and final" settlements, meaning that the trial process will not move forward. "They won't have to respond to the discovery now, that is why they want to settle," Larry Cernosek, owner of Deer Park, said.
State Farm did not respond to an email from RDN seeking comment.
Over State Farm's objections, Harris County 8-1 Justice of the Peace Holly Williamson in late 2019 upheld Cernosek's discovery into the labor rate data.
Williamson had also granted requests for discovery into State Farm adjusters' training, the carrier's labor rate calculation and its definitions of "reasonable and customary," "prevailing rate in the market area," and "pre-accident condition." She sided with Cernosek, who contended that the information was not proprietary.
Cernosek believes that State Farm chose to settle because "they don't want a jury to define 'reasonable and customary' and 'prevailing rate.'"
The settlement resolves a lawsuit Cernosek's shop had brought against State Farm in August 2019, alleging tortious interference with a contract on the five claims.
Deer Park claimed that State Farm refused to pay a variety of charges, such as an additional $14 an hour for his sheet metal and refinish rates, $225 administrative and detailing charges, and operations like denibbing. Each claim was denied to the tune of between $1,031.35-$2,869.47; altogether, they constituted $9,419.22.
"There is nothing confidential about rate setting," Cernosek wrote in a successful Oct. 22, 2019, motion to compel disclosure in connection with the suit. "Labor rates are set by State Farm without any documents to support the amount. I can't go into a State Farm office and tell the agent how much I want to pay for a policy, how can they have the right to come to my shop and tell me how much they are going to pay to repair a vehicle."
(Technically, State Farm's obligation is to identify prevailing rates, rather than to set them.)
Records request goes to AG
In the meantime, ABAT has been stymied in its own request for information from TDI about State Farm's labor rate survey results.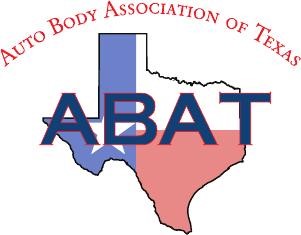 The request, made by ABAT president Burl Richards on Nov. 17, is for "[a]ll documents relating to the Texas Department of Insurance's (TDI) request for State Farm's automobile repair labor rate survey, including but not limited to correspondence detailing the date the survey was requested and the person(s) at TDI making the request."
TDI on Dec. 6 forwarded the request to Texas Attorney General Ken Paxton, asking him to determine if the information should be released. The Attorney General's Office told RDN that a decision will be issued on or before Feb. 22.
Richards said the questions he wants answered are: Has TDI received the survey results from State Farm, and, if so, when was the request for the data made, and by whom?
In its request for a determination from the AG's office, TDI contends that "the submitted information is excepted from public disclosure under section 552.101 of the Government Code in conjunction with Insurance Code Section 751.207. In addition, the submitted information may implicate the proprietary or property interest of a third party."
TDI has asked the AG to issue a "previous determination," allowing TDI to "withhold information obtained during the course of a market conduct examination without requesting a ruling from your office," as provided for under state statute. This would give the office authority to deny future similar requests without involving the AG.
In a letter to Paxton, a copy of which has been provided to Repairer Driven News, State Farm attorney John D. Stuckemeyer contends that the information sought is "trade secret and confidential, exempt from public records disclosure, and should not be disclosed."
"In submitting information to the TDI as required by law, State Farm has consistently asserted its right to confidentiality and taken every possible measure to ensure the information is protected from public disclosure," Stuckemeyer wrote.
In a letter to TDI, Richards protested the denial of ABAT's request.
"…TDI does indeed have the statutory authority to approve or disapprove policy forms which may contain a provision allowing the insurance company to indemnify the insured based upon a prevailing rate," he wrote. "Yet you allow State Farm and others to have this prevailing language in policies in which the insurer indemnifies Texas Consumers, and TDI does not even look at the survey? You don't question how the survey is done?"
Richards contended that State Farm's labor rate survey instructs shops to respond with the hourly rate they would charge a State Farm customer, rather than their retail or door rate, possibly skewing the result.
In addition, he noted, at least some of the respondents may be in State Farm's direct repair program (DRP), in which the rates they may charge are spelled out in their agreements. Commonly, DRPs promise shops a high volume of work in exchange for reduced costs.
Responding to Richards' contentions, TDI told RDN, "Regarding the company's use of a prevailing labor rate, there is no statutory requirement for insurance companies to specify how they determine prevailing repair rates. There is also no requirement that insurance companies file rate surveys with TDI if they use them.
"Some insurance policies specify that the insurer may pay auto claims based on a prevailing rate, prevailing competitive labor rate, or prevailing competitive price, but there's no requirement to do so. If an insurer uses a prevailing rate to settle an auto claim, the insurer determines that rate. TDI does not have statutory authority to set labor rates or prevailing rates."
According to State Farm's Texas auto policy booklet, "The prevailing competitive price means prices charged by a majority of the repair market in the area where the covered vehicle is to be repaired as determined by a survey made by us. If asked, we will identify some facilities that will perform the repairs at the prevailing competitive price. The estimate will include parts sufficient to restore the covered vehicle to its pre-loss condition."
ABAT on Jan. 11 called attention to labor rate surveys on its website, encouraging repairers to take part in surveys conducted by State Farm and by National AutoBody Research (NABR), an independent research, technology, and business consulting firm.
"Collision repair shops should participate in the State Farm Repair Facility Survey, whether you're on their program or not as it could affect the prevailing market rate in your area. When shops do not keep their rates updated in the State Farm Survey, the current prevailing rate may not be accurately reflected," ABAT advised.
More information
Texas shop prevails in request for discovery into State Farm estimating, training, definitions
Judge denies State Farm motion for protective order on estimating, prevailing rate info
Images
Featured image: The State Farm Insurance sign outside the Northeast Zone operations center, locate in Concordville, Pa. (youngvet/iStock)
Larry Cernosek, owner of Pasadena, Texas-based Deer Park Paint & Body, poses at left with a sign for his company. (Provided by Cernosek)
Share This: