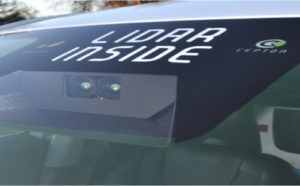 Tech firm CEO predicts automotive lidar technology is about to go mainstream
By on
Announcements
For a variety of reasons, automotive use of lidar has been limited to a handful of premium vehicles. General Motors' Ultra Cruise, an advanced driver assistance system (ADAS) technology that will debut on select production models in 2023, will represent lidar's breakthrough into the mainstream, according to the CEO and co-founder of the California-based tech firm picked by GM to supply the units.
Jun Pei said the sole-source agreement between his company, Cepton, and GM calls for the use of lidar in four models initially, and then an additional four in 2023-24. "These models will cover certainly luxury sectors, as well as the main classes" of vehicles, Pei said in an interview with Repairer Driven News.
Beyond the upcoming Cadillac Celestiq, a flagship EV, GM has not yet identified which of its models will be available with lidar. To date, only EV startup Lucid has offered lidar-equipped vehicles to North American buyers. European and Asian automakers, including Audi, Mercedes-Benz, Volvo and Honda, have incorporated the technology into a few high-priced vehicles.
Cepton, founded in 2016, has partnered with Japanese lighting manufacturer Koito to bring its units to market. Cepton is providing its technology and certain components to the Tier 1 manufacturer, which is supplying the sensors to GM.
While GM has touted the semi-autonomous driving capabilities of Ultra Cruise, made possible by the use of lidar, Pei noted that the primary function of lidar is to provide added safety.
"The first point of doing that is not to have the collision and repair. And that's trying to avoid the accident, reduce the number of accidents. That's where lidar comes in," he said.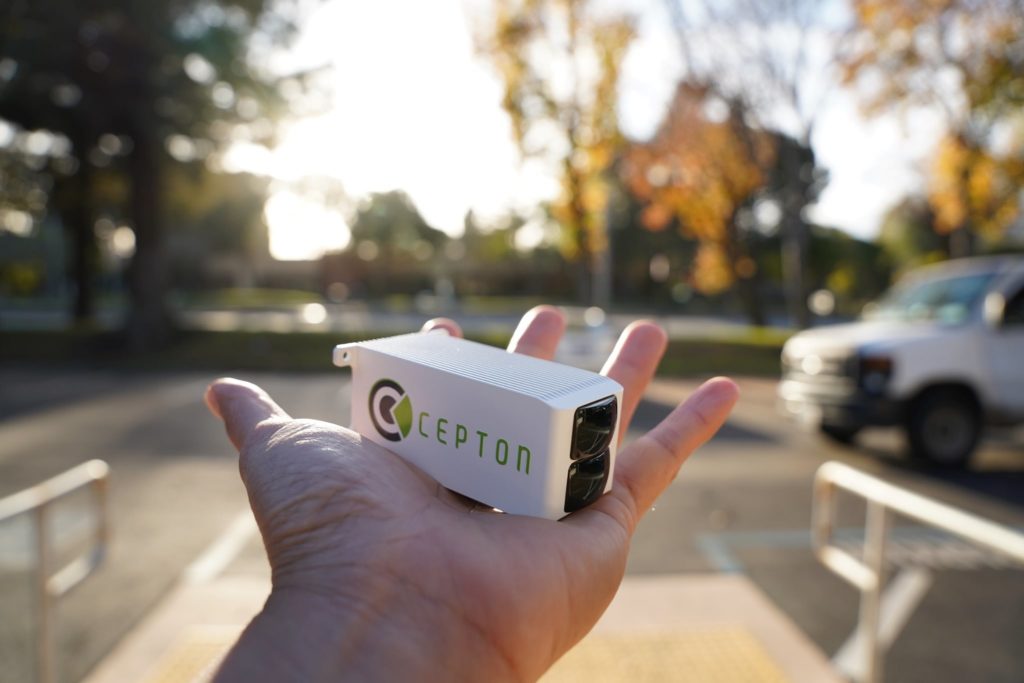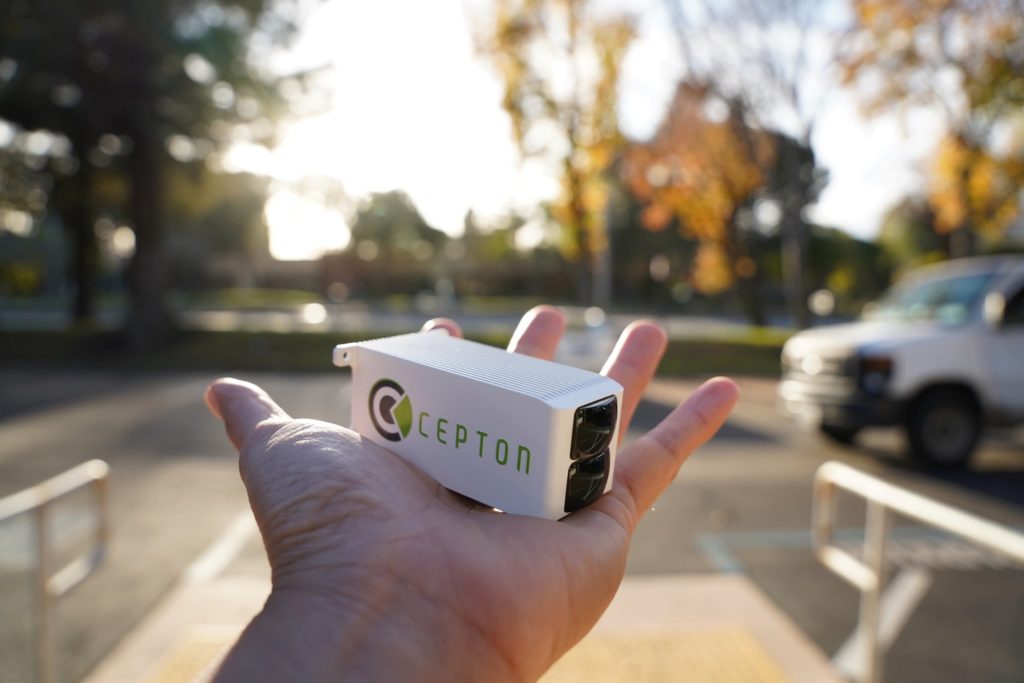 GM has said that Ultra Cruise will ultimately make hands-free travel across most of the U.S. and Canada possible. It will launch covering more than 2 million miles of paved roads, the OEM said in a November announcement.
Ultra Cruise, like Tesla's Autopilot, provides Level 2 autonomy. Though the car is capable of driving itself in many cases, the motorist must keep their eyes on the road and be ready to take over.
ADAS systems on vehicles offered for sale in North America use radar, cameras or some combination of the two to provide a vehicle's computer with information about what's going on around the vehicle.
Both have their shortcomings, which is why they're often used to complement one another. Radar works in poor weather, and is highly capable of relaying the exact position of objects in a vehicle's path, but it has low resolution. Cameras can provide excellent optical resolution, but don't have the ability to determine how far away an object might be, and don't operate well in bad weather or at night.
Lidar, which stands for "light detection and ranging," works by firing a beam of laser light at an object, and then capturing the reflection of that beam. Its strengths — excellent performance in bad weather, an ability to detect objects and precisely measure their distance from the vehicle — make it a desirable addition to cameras and radar.
"They work in concert," Pei said. "A camera can have a very high definition — you can tell the difference between a pig and a dog. All of those details can be seen. But it doesn't tell you if it's a big dog far away, or a small dog very close to you.
"But lidar cannot tell you red from green, so it doesn't know the traffic light color," he added. "So these are complementary features."
"I'm a true believer in the fusion of lidar, radar and cameras," Pei said. "They will all exist in the future of cars."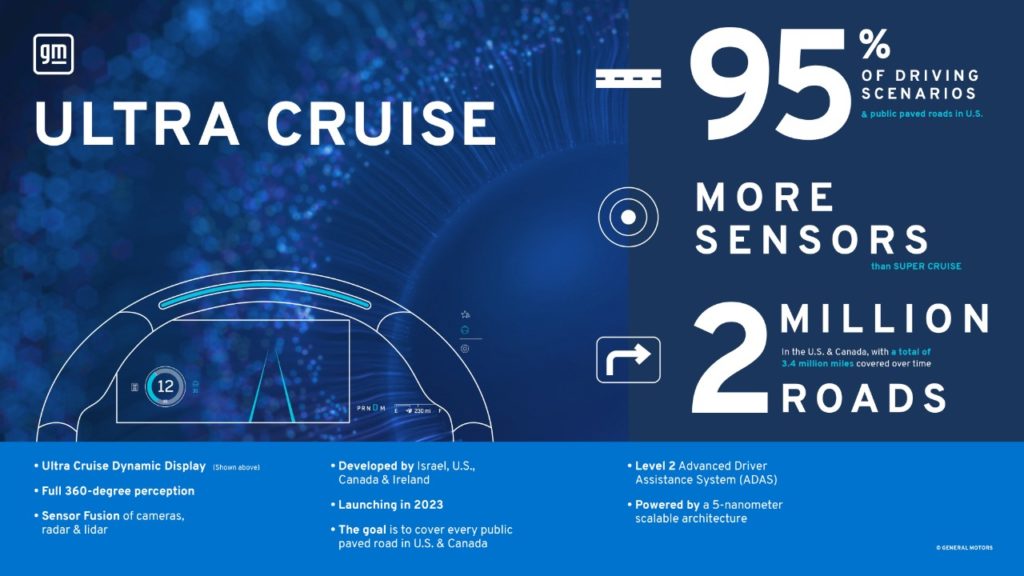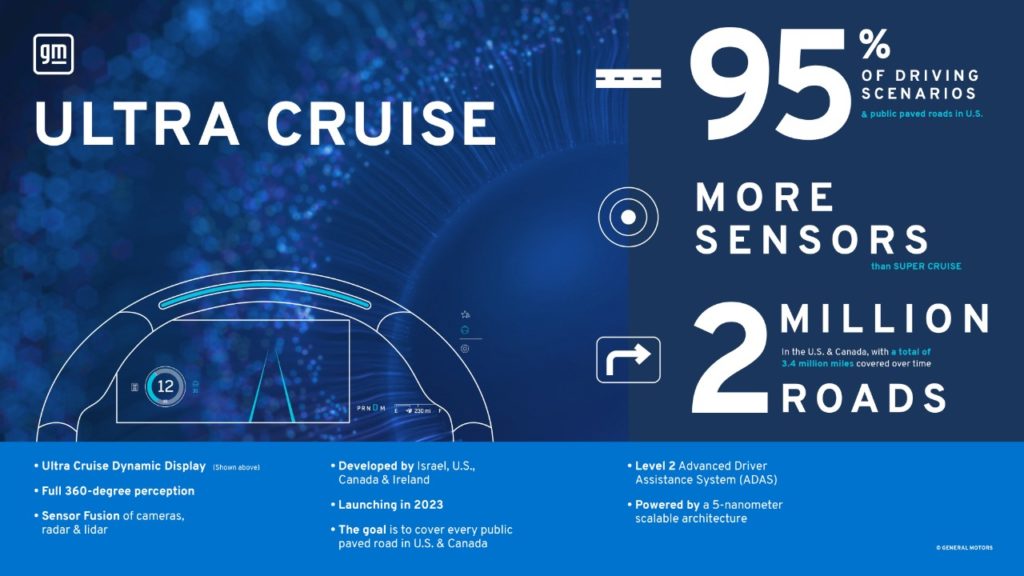 What makes widespread lidar adoption possible at this moment, Pei said, are a number of factors specific to Cepton's products. One major factor is that the units are the first engineered to work mounted behind a windshield, a position that makes the technology easy to incorporate into a variety of vehicles.
Some OEMs have chosen to mount their lidar units in a vehicle's grille, where they've vulnerable to collision damage. That has the potential to increase the severity of a crash. "Lidar is not a cheap device to replace and repair, not to mention about the calibration, the alignment and all of those things. It's not simple, it's a very sophisticated optical instrument."
GM's lineup of passenger cars, trucks, crossovers and SUVs "can be very different in terms of aesthetic design — the styling would be very different from one car to another. If you design your sensor into the bumper or the front grille, every car design has to be different in that you have to accommodate these differences," he said.
"But if you could put it behind the windshield, it turned out that many cars, many more car models share exactly the same windshield, or very similar windshields. So that gives the portability of this technology, or portability of Ultra Cruise — makes it so much easier. That makes the technology adoption of going from luxury sectors all the way down to the middle classes a very easy path."
Pei said developing a lidar unit that can work behind glass was no simple task. "This was actually one of the huge factors," he said. "Cepton was the only lidar company that could resolve all of the technical difficulties behind implementing behind the windshield."
Part of the development work, conducted by Cepton, Koito and GM, was the development of special glass that would allow the lidar unit to "see." "It's a three-way investment into this effort before we came up with something that can be proliferated practically to all the platforms in the GM ecosystem," Pei said.
The specialized design of the windshield, which includes the use of coatings, means that it will be vital for the correct glass to be used when a windshield has to be replaced.
Lidar units are becoming less expensive to make, and that's another factor contributing to the technology's adoption. "Cepton's long-range lidars are currently in the low $1,000s range and, over the next five to six years, Cepton expects that these prices could drop to the $500-600 range," the company said in a filing with the Securites and Exchange Commission. "For near-range lidars, Cepton expects high volume ADAS target pricing to be in the $100 range within a few years."
Cepton filed with the SEC because the privately held company is planning to trade publicly, with an initial public offering (IPO) this January or February, Pei said. The plan involves a SPAC merger with Growth Capital Acquisition Corp.
Cepton's units employ Micro-Motion Technology, which it calls "a rotation-free, mirrorless and frictionless technology that balances outstanding performance, high reliability and low cost, which are the three key factors integral to delivering mass-market ADAS lidar."
"A few hundred [dollars] is actually a nice entry point for this adoption into the masses," Pei said. While the questions of price points and which specific vehicles will be given the technology are for the OEM to answer, GM does not intend to restrict lidar to its more expensive vehicles, he said.
The good news for collision repairers who may be seeing many more lidar-equipped vehicles rolling through their doors in the coming years is that Cepton and GM have not forgotten about their needs.
"Even from the very beginning, when this new optical instrument was being designed into a vehicle, the repair and recalibration process was being considered extensively," Pei said. The lidar "strikes the balance between performance, cost and reliability, and the same thing goes with the repair…. That was certainly very well considered early in the process."
Pei said said the technical details of how the units will be calibrated is "shrouded in the confidentiality [agreement]" with GM. But he did offer a vision of a self-calibrating unit, technology that he said is "within reach."
He drew a parallel with camera calibration, which has relied on the "old-fashioned" method of placing a specially designed target at a certain distance from the vehicle. With the development of artificial intelligence and machine learning, he said, it becomes possible for a sensor to calibrate itself, given 10 miles or so of driving.
"So the only thing that the computer cannot do is to mount the sensor on the windshield, which involves a person," Pei said.
Besides GM, there may be many more OEMs using Cepton's technology in the relatively near future. In its SEC filing, the company said it is engaged in discussions with all of the 10 largest OEMs in the world, as well as with four new EV OEMs.
Ford Motor Co. has also been working with Cepton, evaluating the company's lidar sensors for its ADAS research and development, possibly for a semi-autonomous successor to Ford's BlueCruise ADAS system that could compete with Ultra Cruise.
Ford has also partnered with Cepton on its "smart cities" program. Sensor pods using Cepton lidar units are being tested with the Argo AI automated vehicle fleet in Miami.
More information
Cepton's home page
GM taps Qualcomm for Ultra Cruise 'brain'; 2023 Cadillac CELESTIQ will be first with new system
AEye continues to find success testing lidar behind windshield
Images
Featured image: A Cepton lidar unit mounted behind the windshield of a test vehicle. (Provided by Cepton)
Cepton was named CES 2022 Innovation Awards Honoree for its Nova lidar unit, a miniature, wide field of view sensor for near-range applications. (Provided by Cepton)
GM says Ultra Cruise, which relies on Cepton lidar units, will ultimately enable door-to-door hands-free driving on all public paved roads in the U.S. and Canada. (Provided by GM)
A demonstration of a Cepton lidar unit tracking a black car. Darker colors present a greater challenge to lidar, because they reflect back less of the laser light that strikes them. (Provided by Cepton)
Share This: