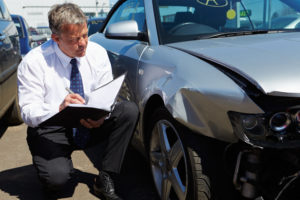 Two Texas advocacy groups called out the Texas Department of Insurance (TDI) last week for not doing their job to protect consumers against insurance companies pushing collision shops to cut corners on vehicle repairs.
In an episode of Texas Watch's "In Conversation," Executive Director Ware Wendell and Autobody Association of Texas (ABAT) President Burl Richards expressed their frustrations with insurance companies when it comes to safe repairs, and noted it as a nationwide issue. They agreed OEM procedures should always be followed. Richards said invoking the appraisal clause is a "very fair remedy" for shops to get repairs done safely and still get paid as well as to benefit consumers who feel like they're being under-indemnified by eliminating lengthy and expensive court battles.
"I repair the vehicle and deliver… [it] to my customer and let the appraisal clause follow its course," Richards said. "I accept whatever these two third-party, unbiased adjustors come up with. We typically find that it's extremely fair."
When the clause is invoked, an agreement between two third-party appraisers – one hired by the policyholder and the other by the insurance company – is made on what the repair cost or total loss settlement will be. Every state doesn't require insurers to have the clause in their policies, and those that do, don't all have the same total loss thresholds. Some states also only allow the appraisal to be used on total loss settlements.
Wendell and Richards brought up the Seebachan v. John Eagle Collision case as an example of unsafe repairs. Experts for the plaintiffs said in Texas court documents that the severity of the crash and Matthew and Marcia Seebachan Seebachans' injuries were the result of the body shop adhesive-bonding the Fit's roof during an $8,500 hail repair in 2012 for the prior owner of the vehicle. Honda OEM repair procedures call for the roof to be welded.
"We're trying to sound the alarm bell that you absolutely cannot fix every car cookie cutter the way you did back 20 years ago, even 10 years ago," Richards said. "That's why it's so important that we get reimbursed properly to be able to afford the training [and] the equipment that's necessary to make these repairs."
Oftentimes, Wendell said, insurance companies push back and say collision damage isn't that bad or want to use aftermarket parts instead of OEM parts because they don't want to pay more for the length of time and parts necessary to follow OEM procedures. Richards added that it's common for insurance adjusters, who have never repaired a vehicle, to make decisions about how repairs should be done.
"The manufacturer is the one that built the car, designed the car, crash-tested the car, engineered the car," Richards said. "Who better to say how it's repaired?"
Some aftermarket parts haven't been crash-tested and don't hold up to impacts the way or aren't designed to fold on impact like OEM parts are, which can affect the timing of safety systems during a crash, like when the airbags deploy, he said.
Texas Watch plans to push a bill again that failed to make it out of last year's session that Wendell said would've given consumers the ability to choose quality parts.
Prevailing rates were also covered in the video for which Richards said insurance policy language is outdated and needs to be changed to protect consumers. Prevailing rates are the rates insurance companies pay to shops for labor regardless of what the shop rate is. Wendell said if shops aren't getting paid enough in labor they're not able to invest in training their technicians and expensive equipment necessary "to do the job the right way."
"When insurers won't pay the prevailing rate, the consumer or the shop eats the cost," he said.
According to Richards, a lot of shops think that customers should pay the difference because they should've known what was in their insurance policy.
"Let's be honest, we don't all read our policy," Richards said. "From my perspective, a customer shouldn't have to pay the difference over their deductible. That's why they have insurance."
He added that the prevailing rate policy language the Texas Department of Insurance uses is "straight up an under-indemnification issue and nothing's being done about it." ABAT has filed many complaints with evidence over several years to the TDI and got generic responses back that said the department doesn't regulate body shop rates and what's fair and reasonable, Richards said.
"We'd like the [Texas] Department of Insurance to do its job and we feel like this is really right at the intersection of insurance and the consumer because it comes down to how much money the insurance company is going to spend to make sure that that repair is done the right way and it's done the safe way," Wendell said. "We need TDI to take action."
On another issue, Wendell brought up that in Texas, consumers have the right by law to take their vehicles to the shop of their choice for repairs, but they're sometimes steered to certain shops by insurance companies. Richards said that typically happens when there is a direct repair program (DRP) arrangement between shops and insurers in which the insurance company will refer business to the shop as long as they call the shots on the repairs.
"I'm not going to say that every single insurance company repair program is that way or if a shop is on a program that necessarily they're not repairing vehicles properly, but I can tell you predominantly when that shop runs into that agreement with that insurance company now the insurance company becomes the customer, not the consumer," Richards said. "They're working for the insurance company based on the procedures or processes that the insurance company dictates, not the manufacturer."
IMAGES
Featured image credit: monkeybusinessimages/iStock
Share This: