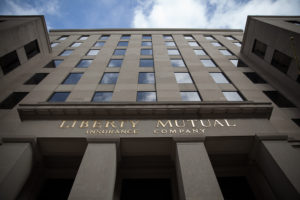 Liberty Mutual has completed its previously announced purchase of super-regional carrier State Auto, finalizing a deal estimated by the parties at $1 billion.
With the purchase, Liberty Mutual, the sixth-largest global property and casualty insurer, adds $2.3 billion in premium and becomes the second-largest carrier in the independent agent channel. State Auto markets its insurance products through independent insurance agencies, which include retail agencies and wholesale brokers.
The completion of the sale was announced March 1. The two companies will operate independently throughout most of 2022, Liberty Mutual said.
Liberty Mutual purchased all of the publicly held shares of State Auto Financial Corp. for $52 per share in the all-cash transaction. State Auto's stock has since been delisted.
With the completion of the deal, Liberty Mutual confirmed the immediate appointment of Kim Garland as president of State Auto. Garland was most recently the company's senior vice president of personal and commercial lines and managing director of State Auto Labs, State Auto's $25 million corporate venture capital fund.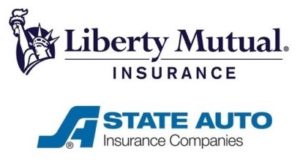 According to a filing with the Connecticut Department of Insurance, one of a number of regulators that had to approve the deal, the companies "represent that they have no intention of changing the day-to-day management of the business and operations of" State Auto.
"…However, they do plan on nominating a new slate of directors and appointing new executive officers in order to align with the other directors and executive officers of the other insurance companies within the Liberty Mutual group of companies," the department said in paperwork approving the sale.
In announcing its intention to buy State Auto in July, Liberty Mutual referenced that company's book of personal, business, specialty and farm insurance policies, and drew particular attention to State Auto's ties to 3,400 independent insurance agencies across 33 states.
"Across Liberty Mutual and State Auto, we have a shared commitment to the Independent Agency channel and being the carrier of choice for independent agents," Hamid Mirza, Liberty Mutual president and COO, Global Retail Markets US, said in a statement.
The transaction was approved by the boards of directors of State Auto Financial and State Auto Mutual, State Auto Financial shareholders, and a variety of regulators.
Neither Liberty Mutual nor State Auto earned a particularly high grade for handling their customers' claims in its 2022 Insurer Report Card, an annual survey of body shops, CRASH Network reported.
Asked "How well does this insurer's claims handling policies, attitude and payment practices ensure quality repairs and customer service for motorists?" shops gave State Auto a grade of C, and Liberty Mutual a grade of C minus.
Converting letter grades to numerical equivalents, State Auto got a score of 580, ranking it 65th among the 93 carriers rated, and Liberty Mutual received a score of 440, ranking it 80th.
More information
Liberty Mutual Insurance Completes Acquisition of State Auto Group
https://www.prnewswire.com/news-releases/liberty-mutual-insurance-completes-acquisition-of-state-auto-group-301492856.html
Share This: