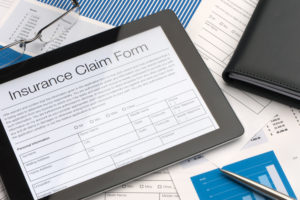 Problems with the transition to digital services are contributing to consumers' dissatisfaction with their insurance companies, while consumer adoption of the new technology remains "stubbornly low" in the property and casualty (P&C) field, according to two recent studies by J.D. Power.
The J.D. Power 2022 U.S. Property Claims Satisfaction Study, released Feb. 28, found that "slower cycle times and growing pains associated with transitioning to digital servicing channels caused overall satisfaction scores to decline to a five-year low."
Though that study is focused specifically on homeowners' insurance, it offers a look at the causes behind consumers' dissatisfaction with digital claims processes. Those include the perceived inadequacy of photo estimating tools.
"Insurers really struggled last year, partly due to circumstances beyond their control," Mark Garrett, director, insurance intelligence at J.D. Power, said in a statement. "Longer cycle times, material shortages and personnel availability put added pressure on insurers to keep customers informed and expectations managed.
"Digital tools were a pivotal part of the process as customers increasingly turned to digital channels by submitting photos to assist in the estimation process and were far more willing to use the tools for status updates. Unfortunately, these digital tools are not always meeting expectations, resulting in support staff needing to get involved. That disconnect creates a major drag on customer satisfaction," Garrett said.
Greater complexity in the claims process contributed to a drop in nearly every insurer's scores, J.D. Power said. It reported that overall customer satisfaction with homeowner insurance property claims fell to 871 on its 1,000-point scale, a five-year low.
Most claimants were not making use of the digital tools available, the study said. It reported that only 11% of customers fully utilized digital channels for all major steps of the claim process: digital first notice of loss (FNOL), digital estimation and mobile apps or web channels for status updates.
A low rate of adoption of digital tools by consumers affected the entire P&C field, including auto insurance, J.D. Power reported in its 2021 U.S. Claims Digital Experience Study, released Dec. 7.
"…None of the most important key performance indicators are achieving even a 50% success rate and adoption remains stubbornly low," the report states. It found that during 2021, just 40% of claimants interacted with an estimator through a digital channel, and only 47% made a claim through a website.
J.D. Power found that, despite significant investments, the insurance industry had failed to keep up with other industries, such as financial services and utilities providers, in improving its technology.
"At a time when virtually every other industry is experiencing significant gains in digital customer engagement, the insurance claims process has not really evolved beyond the launch of digital photo estimation three years ago," Martin Ellingsworth, executive managing director of P&C insurance intelligence at J.D. Power, said in a statement.
"It's no secret the industry has been investing heavily in back-end technology such as straight-through processing, which should help set the stage for faster, more personalized digital claims management tools. But right now, there is still a great deal of room for improvement in these functions."
J.D. Power's findings seem to contradict some analysts' claims that consumers are broadly embracing digital claims processing, including at least one prediction that 80% of all claims will be handled virtually by 2025.
LexisNexis Risk Solutions, in its 2021 Future of Claims study, noted a slight decline in consumer satisfaction with digital claims, "due to expectations based on experiences outside the insurance industry."
Yet it found that consumers "are becoming more comfortable with virtual and self-service options and appreciate the benefits they offer."
Insurers could improve the process by offering "simple, easy-to-use tools, like calculators and estimators that help customers set realistic expectations and provide important information throughout the process," Michael Ellison, president of Corporate Insight, said in a statement. Corporate Insight conducted the study in partnership with J.D. Power.
The 2021 U.S. Claims Digital Experience Study issued the following key findings:
Phones still dominate the estimator phase, dragging down customer satisfaction: Just 40% of claimants interact with their claim estimator via digital channels, while 49% interact with their claim estimator via phone. The average overall customer satisfaction score among those claimants who use the phone is 861 (on a 1,000-point scale), lower than in any other interaction channel. The use of video chat with an estimator is associated with the highest level of overall satisfaction (882), yet it is experienced by just 26% of claimants.
Key satisfaction metrics being missed: Digital claims management tools are hitting their key performance indicators for the estimation process just 35% of the time and for digital reporting just 40% of the time.
Generational disparities magnified: Members of the Boomer generation are using insurance digital claims tools less and experiencing lower levels of overall satisfaction than are members of Generations Y and Z.
Collision repairers have been critical of the insurance industry's switch to photo-based estimating and photo estimating artificial intelligence. An April 13, 2021 article in WIRED magazine highlighted discrepancies between photo-based estimates and what the shops actually detect.
"Repair shop owners say they're spending much more time haggling with insurance companies to determine the correct price for a repair — time for which they're not compensated. In some cases, that means damaged vehicles are stuck in the shop for longer than usual," the magazine reported.
More information
'I don't think that we go backward': Insurers, auto body shops discuss digital shift
LexisNexis: Fewer customers 'very satisfied' with auto claims, but virtual comfort grows
WIRED features body shops' reactions to photo estimating, photo AI
P&C Insurers Encounter Digital Growing Pains amid Large Scale Disruption, J.D. Power Finds
https://www.jdpower.com/business/press-releases/2022-us-property-claims-satisfaction-study
Digital Insurance Claims Management Languishes, J.D. Power Finds
https://www.jdpower.com/business/press-releases/2021-us-claims-digital-experience-study
Images
Featured image: An insurance claim form on a digital tablet. (grinvalds/iStock)
Share This: