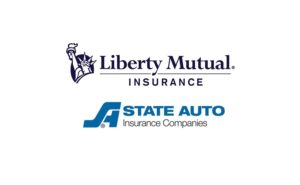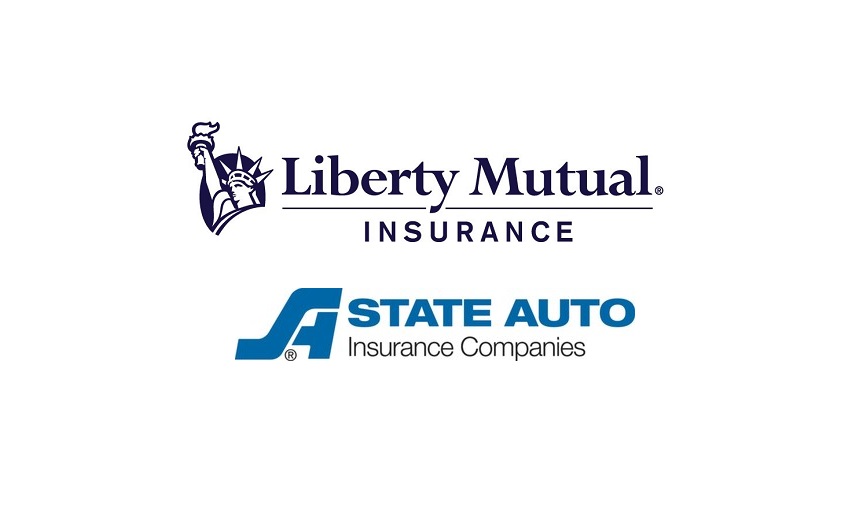 Liberty Mutual on Monday announced it would buy the "super-regional" auto insurer State Auto for $52 a share in a deal expected to close next year.
Liberty Mutual referenced State Auto's $2.3 billion book of personal, business, specialty and farm insurance policies in its news release announcing the deal. However, it drew particular attention to the superregional's ties to 3,400 independent insurance agencies across 33 states and said the acquisition would make Liberty Mutual the "second largest carrier in this key distribution channel."
"The opportunity to join the Liberty Mutual organization is a direct result of the incredible work of the State Auto team, beginning with the transformation of our business and culture that began in 2015," State Auto CEO Mike LaRocco said in a statement. "We've become a digital provider of auto, home and business insurance while remaining fully committed to the independent agency system, as we've been since our founding 100 years ago. Our partnership with Liberty Mutual will further that commitment to independent agents and contribute to the collective success of our agents, policyholders, shareholders and associates."
The deal is expected to close in 2022. Terms are a little unclear.
State Auto Financial Group's most recent quarterly report says it had 44,051,645 outstanding shares as of April 30. At $52 per share, the conglomerate would be valued at $2.29 billion.
However, State Auto's 58.8 percent owner State Auto Mutual's shares are excluded from the deal, according to a Securities and Exchange Commission filing Monday. It's unclear whether those shares are part of that common stock or a different category of equities. The Boston Business Journal describes them as common stock, which it said would make the purchase price nearly $950 million. State Auto hometown newspaper the Columbus Dispatch also estimated the deal at $1 billion.
Regardless, though State Auto Mutual owns 58.8 percent of the company today, Liberty Mutual will own 51 percent once the deal is done, according to the Monday SEC filing.
"State Auto Group's capabilities and product expertise are an ideal complement to Liberty Mutual's domestic personal lines and small commercial business, and we welcome 2,000 talented associates to our family," Liberty Mutual CEO David Long said in a statement. "Equally appealing are its values. For almost a century, State Auto has celebrated a culture of caring for people, exceptional service and deep philanthropy, mirroring our purpose to help people embrace today and confidently pursue tomorrow."
The National Association of Insurance Commissioners ranked Liberty Mutual No. 6 in private passenger insurance market share in 2020 with nearly $11.85 billion in premiums written and $11.61 in premiums earned. State Auto posted $396.3 million in net written premiums and $407.3 million in net earned premiums last year.
Buying State Auto's share won't push Liberty Mutual ahead of No. 5 USAA, which posted $15.77 billion in written premiums last year. However, it will keep Liberty Mutual slightly ahead of Farmers, which ranked No. 7 with $9.94 billion in private passenger auto premiums in 2020 but bought No. 18 MetLife in April. MetLife racked up $2.54 billion in direct written premiums last year, according to the NAIC.
"The acquisition will significantly expand Liberty Mutual's position as an industry leader for personal lines and small commercial insurance," Liberty Mutual wrote in the news release Monday.
State Auto ranked 49th on CRASH Network's Insurer Report Card, which asks shops to rate carriers: "How well does this company's claims handling policies, attitude and payment practices ensure quality repairs and customer service for motorists?" It averaged a C+ among the 176 shops that responded. Liberty Mutual ranked 65 with a C grade average from the 903 shops responding.
Though a smaller carrier, State Auto is also notable for being a poster child of sorts for electronic first notice of loss.
CCC product manager Senior Vice President Jason Verlen told the 2018 Connected Car Insurance USA that on April 26, 2018, State Auto used the IP's technology to detect its first crash. Rather than waiting for the customer, the insurer called the policyholder — who was "simply amazed," Verlen said.
One hundred years of insurance procedure — the customer reports the loss — were overturned, Verlen said.
CCC product management Vice President David Bliss said that "anecdotally," CCC hears that State Auto's customers "really appreciate this."
"If you're in an accident and it registers on your activated auto telematics device, it'll notify our State Auto Claims and Risk Engineering (CARE) team," State Auto's Quick Care webpage states. "We can then help you with towing and start your claim if you choose, saving you time and stress."
And in other interesting State Auto trivia, the carrier's business insurance arm once confirmed to a Mississippi body shop it insured that it wanted the repairer to follow OEM procedures.
"We recognize failure to follow auto manufacturing recommendations regarding procedures for repair can increase the likelihood of failed repair," State Auto wrote in 2018 in response to an inquiry from Clinton Body Shop. "For this reason we strongly recommend all our insureds follow manufacturer suggested as well as required procedures when completing repairs.  Failure to do so can result in underwriting action by the company including increased cost of insurance up to and including termination of coverage."
More information:
"Liberty Mutual Insurance Bolsters Independent Agent Network With Agreement to Acquire State Auto Group"
Liberty Mutual, July 12, 2021
Featured images: The Liberty Mutual and State Auto logos are shown. (Liberty Mutual/PRNewsFoto; Provided by State Auto)
Share This: