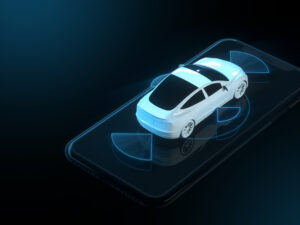 Survey: Rising auto insurance premiums push more consumers to telematics-driven policies
By on
Insurance | Market Trends
The percentage of consumers opting in to telematics-driven auto insurance has risen by a third over the past four months, as drivers look for ways to avoid rate increases and the effects of inflation, according to a TransUnion survey released today.
The survey of 2,791 consumers conducted between February and March found that 40% had been offered a telematics policy, up from 32% from the most recent survey in November, and that the percentage of those who had opted in had risen from 49% to 65%.
TransUnion attributed the increase in opt-ins to consumers seeking lower premiums in response to rising insurance rates, which have gone up 4.3% on average, as well as higher prices in general.
Telematics, which monitors driving behavior in real time, promises consumers lower premiums in return for demonstrated safe driving. The use of telematics by carriers has not been without controversy; for instance, an investigation by Consumer Reports found that telematics programs often have "confusing and opaque" rules, and gather more data than is necessary.
"It's clear that high inflation levels are impacting consumer wallets, and many people are now considering new technologies that may help them save money," Michelle Jackson, senior director of TransUnion's personal property and casualty insurance business, said in a statement.
"Clearly consumers are getting over worries about surveillance, and carriers are going to want to plan accordingly," the survey says.
The survey found that cumulative auto insurance rates are up nearly 20% for some drivers in Arizona, and that rates have risen sharply in Texas and Georgia as well. Consumers are responding to rate increases by shopping for a new policy, TransUnion said.


The survey found that the percentage of consumers shopping for a new auto insurance policy has bounced back from 2021, when supply chain shortages reduced the number of new vehicles on the market. It attributed the rebound to two factors: A desire to seek out lower premiums, and income tax refunds that allowed more consumers to shop for a new car.
Even so, the market is "not experiencing a full-throttle recovery. Overall, auto inventory is still very tight in both used and new car markets due to supply chain issues, depressing the vehicle sales that usually provide the main incentive for insurance shopping," the survey says.
"It appears that auto and property insurance industries found some equilibrium this quarter, after a tumultuous 2021," said Jackson. "Inflation is projected to continue through 2022, which will likely have the dual effect of pricing out consumers from new homes and vehicles while motivating them to seek out more affordable coverage."
Although more consumers are shopping for auto, property, and rental insurance, just 21% are changing auto insurers, compared to 61% and 64% for property and rental insurance, TransUnion found.
The survey also highlights the shortcomings of online and app-based policy sales, with 76% of consumers working with an agent before buying a policy, according to Comperemedia's 2022 Insurance Omnichannel Trends report.
"Consumers want both the convenience of online shopping and the human touch, which means carriers must continue to provide seamless but simple omnichannel experiences," the survey says.
That desire for human contact echoes other surveys of consumers' attitudes toward the online filing and handling of claims. Most recently, Solera's annual global survey of attitudes toward the use of artificial intelligence (AI) found that nearly half of consumers surveyed would prefer a fully digitized process for settling their collision claims, while another 43% want a hybrid model that combines digital tools with human contact.
TransUnion's quarterly Insurance Shopping Report is based entirely on TransUnion's internal studies. The insurance shopping trends reported are based on TransUnion's report, which is derived from TransUnion's extensive database of credit data. It includes information on insurance shopping transactions from September 2020 to March 2022.
The report focuses on the credit population, highlighting TransUnion's data. It also explores a subset of the total insurance shopping population. The report excludes data from insurance customers in California, Hawaii, and Massachusetts, where credit-based insurance scoring information is not used for insurance rating or underwriting.
More information
Consumer Reports raises red flags over insurers' telematics programs
Images
Featured image provided by Just_Super/iStock
Share This: