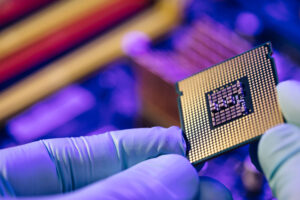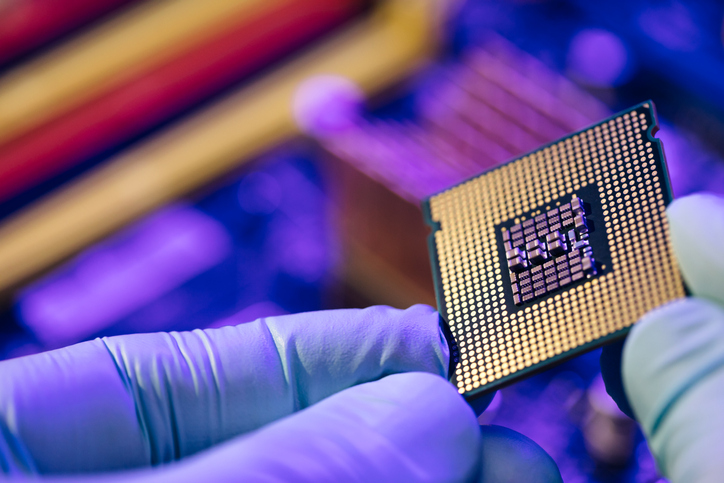 Because of the continuing chip shortage, General Motors has begun shipping some 2022 Chevrolet Equinox and GMC Terrain vehicles without certain advanced driver assistance system (ADAS) features, General Motors said.
As of July 4, certain Equinox and Terrain vehicles are being built without Rear Cross Traffic Alert and Lane Change Alert with Side Blind Zone Alert, a spokesman for the OEM said.
Changes to affected vehicles will be reflected on the build record (invoice) and window label, the spokesman told Repairer Driven News.
According to GM, the affected vehicles are being built with all of the hardware needed for each function, with the exception of the microprocessor to make the functions operational. Scan tools will display "Module Not Detected" if the features are not present.
The OEM has approved a retrofit process, and once parts become available, customers will be able to visit their dealerships to have each of these functions activated.
For repairers, the only way to be certain that ADAS features have been installed is to scan with an OEM tool, Chris Chesney, Vice President of Training & Development for Repairify, told Repairer Driven News.
"The scenario where certain ADAS systems are not installed due to the chip shortage is becoming more prevalent," Chesney said. "When repairing these vehicles after a collision, the only reliable way to verify the presence of an ADAS system that needs calibrating is to complete an OEM pre-repair diagnostic or pre-calibration scan.
"Especially on newer vehicles impacted by the chip shortage, only an OEM diagnostic pre-scan will provide the level of communication required to identify which ADAS modules are functional and require calibration. Many aftermarket scan tools do not recognize the response from some ADAS modules," he said.
Danny Gredinberg, administrator of the Database Enhancement Gateway (DEG), previously told Repairer Driven News that, in general, the chip shortage is likely to make the repair blueprinting, parts mirror matching, and/or parts sourcing take longer.
"I could think of some situations where some manufacturers are going to be delivering cars without certain options today but then they go, 'OK, it's an I owe you later on,'" Gredinberg said. "The scenario could be, how does a repairer know if something's missing or not?
"I haven't personally run across anything from an estimating standpoint that would directly affect it other than verifying everything on the vehicle whether it's part numbers and the actual component of the car versus what the system may be suggesting. …Have the dealership always verify the part number or the part you're ordering to the specific VIN of the vehicle to make sure it's applicable or not."
Delivery times for semiconductors fell by a day in June, though lead times – the time between when a chip is ordered, and when it is delivered – remained at 27 weeks, Bloomberg reported Wednesday. The measure was also 27 weeks in April.
The report was based on research by Susquehanna Financial Group.
"There are some signs of supply chain inflation easing and price increases slowing, but other pockets remain," Susquehanna analyst Chris Rolland said in a research note on Wednesday. "Among key companies we track, NONE posted record-high LTs, perhaps another sign of 'peak cycle.'"
According to research published in 2019 by GM and the University of Michigan, both of the affected ADAS features have a significant effect on reducing crashes. Rear Cross Traffic Alert, when coupled with Rear Vision Camera and Rear Park Assist, cut backing collisions by 52%, while Lane Change Alert with Side Blind Zone Alert reduced lane-change crashes by 26%.
More information
Images
Featured image: An engineer holds a microprocessor. (Mykola Pokhodzhay/iStock)
Share This: