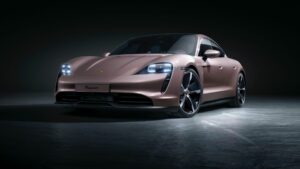 Insuring an electric vehicle (EV) costs about $100 more per year than insuring a similar gas-powered vehicle, according to a Forbes Advisor analysis of car insurance rates for top-selling 2021 vehicles.
Forbes said its analysis of data from Quadrant Information Services shows that the average annual premium for EVs is $1,889 versus $1,786 for an internal combustion engine (ICE) vehicle.
Analysts noted that the higher rates reflect the greater cost of repairs for EVs, which carriers pass along to their customers. "For example, if your electric car model has a history of expensive and/or frequent claims, insurance rates for all owners of the model will generally be higher," the report says.
One driver of higher costs, Forbes Advisor said, is the "specialized training" that body shops may need to repair an EV. Though the authors did not go into detail on this point, its widely recognized that EVs vary considerably from their ICE counterparts in their construction and design, and that repairers must be prepared to address their specialized needs.
The higher cost of repairing and replacing parts is another factor, the report says. It points out that, on average, replacement parts for an EV are 2.7% higher than for an ICE vehicle, according to data from CCC Intelligent Solutions.
Finally, the report points out that an EV battery pack can cost $5,000 to $15,000 to replace if it's been damaged in a collision, according to the EV website GreenCars.
Forbes Advisor said that its analysis was based on 41 top-selling EVs. Included were battery electric vehicles (BEVs), plug-in hybrid electric vehicles (PHEVs), and hybrid electric vehicles (HEVs). The rates were based on a female driver with a clean record with $100,000 in bodily injury liability coverage per person, $300,000 per accident, and $100,000 in property damage liability, uninsured motorist coverage, and any other coverage required in the state. The rates also include collision and comprehensive with a $500 deductible.
The costs of insuring EVs vary considerably, Forbes said. At the bottom end of the scale, the Toyota RAV4 Hybrid cost an average of $1,776, while the most expensive in the survey, the Porsche Taycan, cost $4,683.
Forbes Advisor suggested that consumers might be able to lower the cost of insuring an EV by shopping around, asking for a "green vehicle" discount, trying a pay-per-mile plan, or considering a usage-based insurance (UBI) option that tracks driver performance and offers rewards for safe driving.
Although EVs and PHEVs still represent a small percentage of vehicles on American roads, their numbers are growing steadily. According to the Argonne National Laboratory, part of the federal Department of Energy, there were 73,608 EVs sold in the U.S. in May 2022, a 46% increase from May 2021.
Ryan Mandell, director of claims performance for Mitchell's Auto Physical Damage unit, examined the issue of higher repair costs for EVs in a recent CIECA webinar.
"It's really important to understand that an EV is not just an electrified variant of an internal combustion engine vehicle – it really is something totally different," Mandell said. "Even though on the surface the vehicles may look similar, the architecture is totally different and unique. And these vehicles need to be treated as such."
Mitchell conducted a study of sheet metal components such as hoods, fenders, doors, quarter panels, and deck lids and found that the further a vehicle moves toward full electrification, the more complex these parts become.
A little more than 27% of an EV's components are made of lightweight material, such as high strength steel (HSS) or aluminum, compared with 21.48% of an ICE vehicle, Mandell said. This is necessary to offset the weight of the battery pack and increase the vehicle's range.
One example, Mandell said, is the electric 2018 Audi A3 e-Tron. Though it looks virtually identical to the gas-engine Audi A3 from the same year, the e-Tron has aluminum front fenders, while the A3's are steel.
CCC reported in September 2021 that over the four quarters ending in Q2 2021, EVs accounted for just 0.54% of CCC's national industry repairable appraisal volume.
"However, as sales ramp further, claim and repair volumes will grow, so understanding how EVs will change things like frequency, costs, cycle time, and repair requirements is important," the CCC report says.
More information
Electric Car Insurance: Why It Costs More
https://www.forbes.com/advisor/car-insurance/electric-vehicle/
Mitchell exec: Estimating systems need to evolve to meet challenge of EVs
Images
The Porsche Taycan was the most expensive EV to insure in Forbes Advisor's survey, with an annual premium of $4,683. (Provided by Porsche)
Share This: