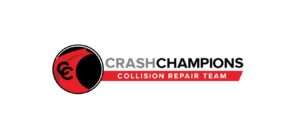 Crash Champions has confirmed its merger with Service King through an investment by Clearlake Capital Group, as first reported Thursday by Repairer Driven News.
Clearlake, which is the majority owner of Service King, along with Crash Champions leadership will lead the combined company after closing bringing the number of Crash Champions locations to 550 across 35 states, according to a news release.
According to an internal memo to employees that has been circulating social media, Crash Champions Founder and CEO Matt Ebert wrote that the deal is scheduled to close at the beginning of August, with Clearlake Capital Group as the investor. He also shared that he will be the CEO of the combined companies after closing alongside the Crash Champions management team, Clearlake, and select members of Service King's leadership team. Also, Service King CEO David Cush will be "moving on" and, in the interim, Peter Fitzsimmons with AlixPartners will take the helm, he wrote. AlixPartners, according to its website, helps businesses "respond to challenges when everything is on the line—from urgent performance improvement to complex restructuring, from risk mitigation to accelerated transformation."
Terms of the merger, which are "subject to customary closing conditions including regulatory clearances," weren't disclosed. RDN's questions posed to Crash Champions, Clearlake, and Service King about closing details and if layoffs could occur hadn't been answered as of Friday afternoon.
Crash Champions and Service King have "highly complementary geographic footprints with limited overlap," according to the release, with Crash's more than 200 collision repair facilities in 20 states and Service King's 330 in several of the country's "fastest growing MSAs, including Atlanta, Austin, Dallas, Houston, Las Vegas, Nashville, Phoenix, Salt Lake City, San Antonio, Seattle, and Washington, D.C."
Ebert said in the release that Crash Champions remains committed to its "operator-first mindset."
"This approach has enabled us to successfully integrate hundreds of shops and thousands of employees into one of the leading employers in the collision repair industry. As we welcome Service King's customers and skilled team members into our family, we will continue this tradition and earn their trust every day."
Once merged, there will be more than 9,200 Crash Champions employees.
"Partnering with Crash Champions will allow Service King to better serve its customers and carrier partners, while driving long-term value for employees, vendors, and investors," the release states. "…During the post-closing integration activities, both Crash Champions and Service King will continue operating at all service centers nationwide without interruption."
Ebert added, "This strategic combination further enhances our ability to serve our customers and insurance partners while creating advancement opportunities for our team members across both organizations."
As part of the transaction, Clearlake is providing growth capital to Crash Champions. This marks Clearlake's second investment in the collision repair industry following its May announcement that it had given Service King $200 million in new capital and cut the company's debt by more than $500 million.
In a combined quote from José E. Feliciano, Clearlake's co-founder and managing partner, and Colin Leonard, partner of Clearlake, the two agreed that the investment "was driven by our thematic-based approach to investing in the automotive aftermarket and our specific identification of the collision repair sector as an ecosystem at a historical inflection point," according to the release.
"The proliferation of vehicle technology has put unique demands on the shop operators to invest in OEM certifications, equipment, and most importantly their personnel to deliver safe and efficient service. We are impressed by Matt and the Crash Champions leadership team and admire their commitment to customer service and re-investment in both their operations and talent. It is exciting to partner with them to create this differentiated national platform, and we look forward to utilizing our O.P.S. framework to unlock the inherent value of this combination and position the platform for continued strong growth."
Clearlake states on its website that through its O.P.S. framework, the firm "actively partners with management and other stakeholders to optimize operations post investment, recognizes the criticality to investment value creation of backing the right team, …[and provides] active thought leadership in portfolio companies' strategies."
"Once an investment is made, the Clearlake team, together with portfolio company management, strives to continue refining its understanding of the business, including detailed product roadmap reviews, sales pipeline and backlog analyses, operating expense budget construction, working capital and cash flow management, accounting methodologies, human resources, and compensations matters, and information technology issues, among other items, in order to formulate and implement value enhancement strategies," the website states.
IMAGES
Featured image: Crash Champions logo (Provided by Crash Champions)
Share This: